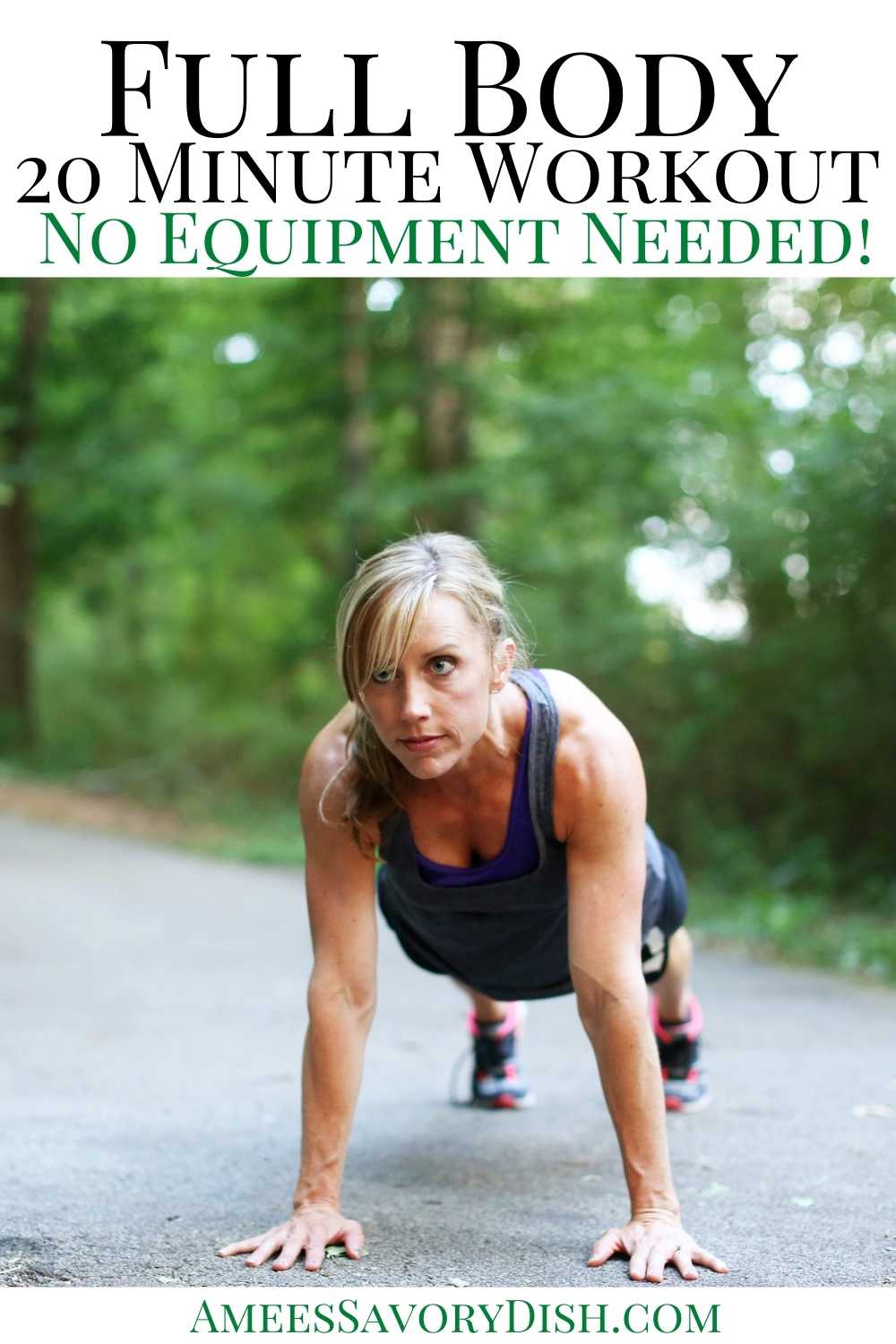 A challenging and fun 20-minute circuit workout that works the entire body. There is no equipment required, you're just using your body weight for resistance.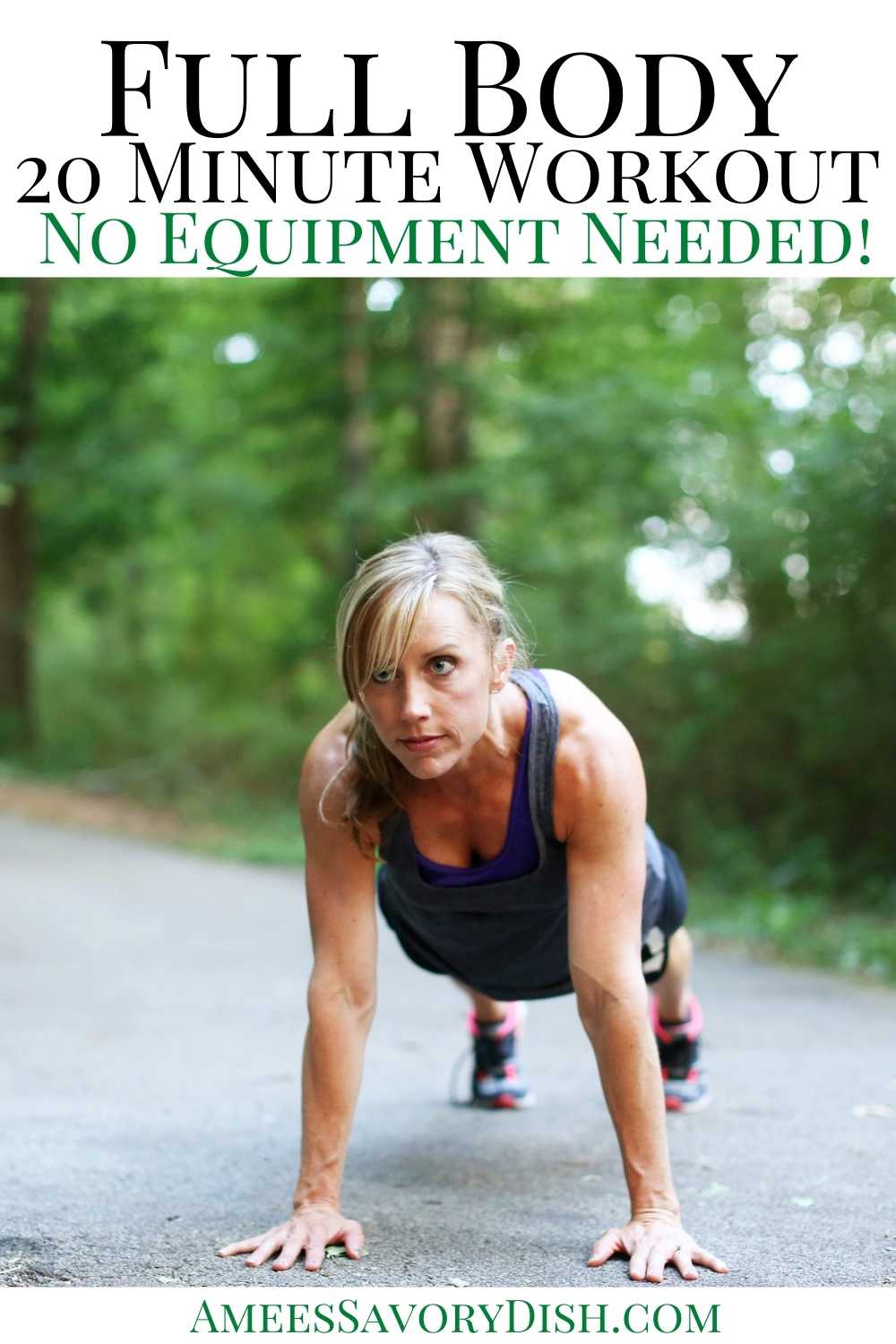 I love a good circuit workout that you can do anywhere with just your bodyweight to build strength. There are a lot of fun workouts that you can do at home that do not require a gym membership, weights, expensive equipment, or a lot of time.
I usually warm up with a short jog (or 500 m row), plank walkouts, arm circles, and some lateral lunges. You can do your own favorite light dynamic moves for about 5 minutes to warm up your muscles.
A good 5-10 minute warm-up prevents injury, so don't skip this important part of your workout! You want to be sure and prime your body for movement every time you exercise.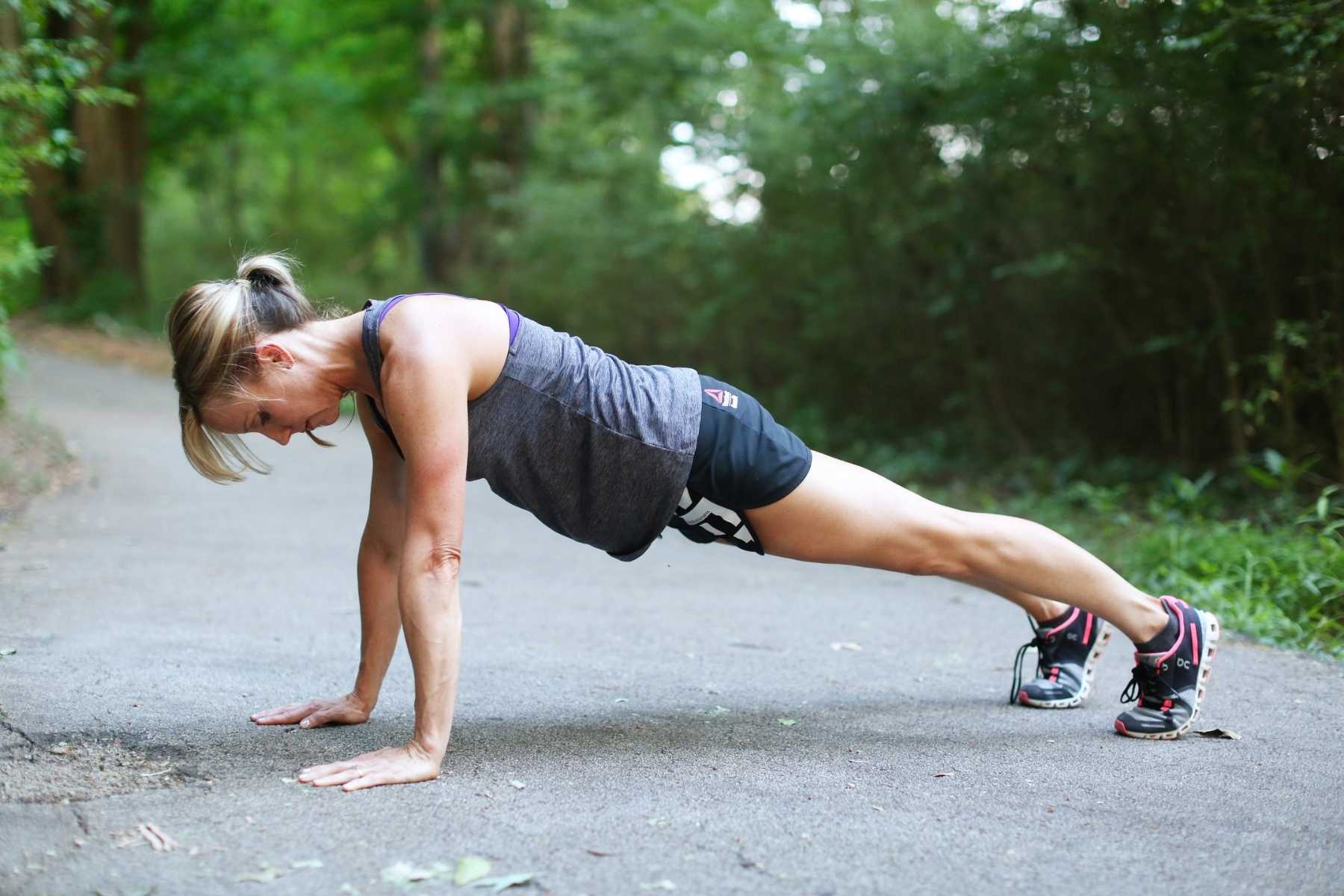 Bodyweight 20 Minute Workout
Do the following four exercises in the order listed, then rest for one minute before repeating the circuit. Even though you are working within a minute time frame for each movement, only do each exercise until just before your form starts to break down.
In other words, do it until you cannot crank out one more rep without compromising good technique. You don't want to compromise form for reps. Completing the full circuit for four rounds makes a 20-minute workout. If you are a beginner, you can reduce the time to 10-15 minutes and build from there as your fitness level improves.
1 minute Bear Crawl
1 minute Push-ups (can modify on knees and only do as many as possible until just before form starts to break down)
1 minute Crab Walk
1 min Plank (hold a plank with your forearms on the floor and hold until you can't hold it any more or up to 1 min)
1 minute rest
Proper form is important, so seek out a trainer if you are unsure about your technique. Incorporating functional movements into your workouts helps improve your strength and mobility. I love bear crawls and crab walks for warm-ups and full-body circuit workouts.
This circuit workout is an awesome full-body challenge in a small amount of time. Improving your fitness doesn't have to require a large time commitment. However, it's the best investment that you can make for your health! Keep moving every day!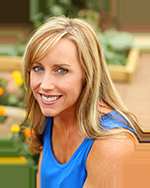 Latest posts by Amee Livingston
(see all)