Just like pumpkin pie without the crust…creamy and delicious served warm, room temperature or cold.  I used coconut sugar in this pumpkin custard recipe and it turned out amazing.  It tastes very similar to brown sugar.  The trick here is sifting the sugar mixture well before adding it into the wet mixture.  This creates a nice creamy texture.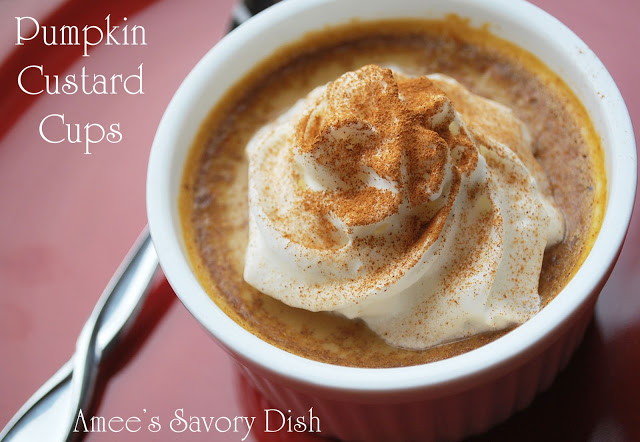 Pumpkin Custard
Adapted from Martha Stewart Recipes

Ingredients:
3/4 cup pumpkin puree (I use canned organic pumpkin)
1 1/2 cups organic whole milk
2 large eggs
1 tsp vanilla extract
1/2 cup Madhava blond coconut sugar
2 tsp cornstarch
1/2 tsp cinnamon
1/4 tsp pumpkin pie spice
1/4 tsp sea salt

Directions:
Preheat oven to 350 degrees.  In a large bowl, whisk together the pumpkin, eggs, milk and vanilla.  In another bowl, stir together the coconut sugar, cornstarch, spices and sea salt.  Sift sugar mixture into the pumpkin mixture.  Stir batter with a whisk until combined well and pour into four 3/4 cup custard cups.  Place cups in a 9 x 11-inch baking pan and add enough warm water to come halfway up the sides of the cups.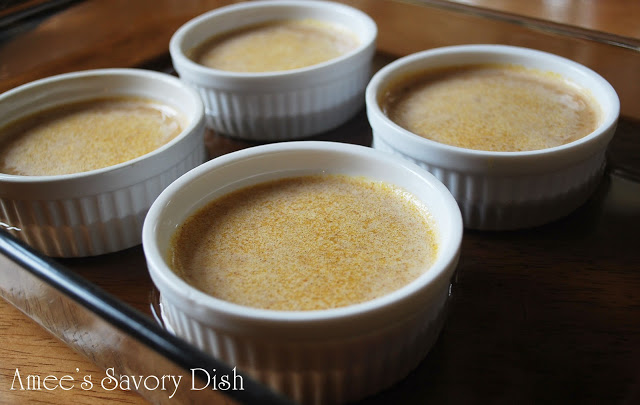 Bake for 50 minutes, or until set and lightly browned.  Transfer cups to a wire rack to cool.  Top with a little whipped cream and sprinkle with cinnamon.  Chopped toasted pecans are also a great addition.

Want a bite?….