Ahhhh, the comforts of fall….the cooler weather, the changing leaves, the wonderful smells (apple crisp, my favorite caramel candle scents) and the FOOD.  I love baking this time of year.   Pumpkin is one of my favorite flavors and I relish my mother's pumpkin bread. 
It is a simple, yet amazing, recipe that comes together quickly and easily.  It is not low-fat or low-sugar, but it's made from scratch with love.  🙂  
I love using my mini loaf pans, so that I can share with others.  When preparing baked goods, I prefer to use unbleached flour.  We don't need any unnecessary chemicals in our food.
I often use King Arthur brand flours in my baking.  My favorite is the unbleached white wheat flour.    I hope that this recipe brings comfort to your home, like it does mine.  Enjoy~ 
Pumpkin Bread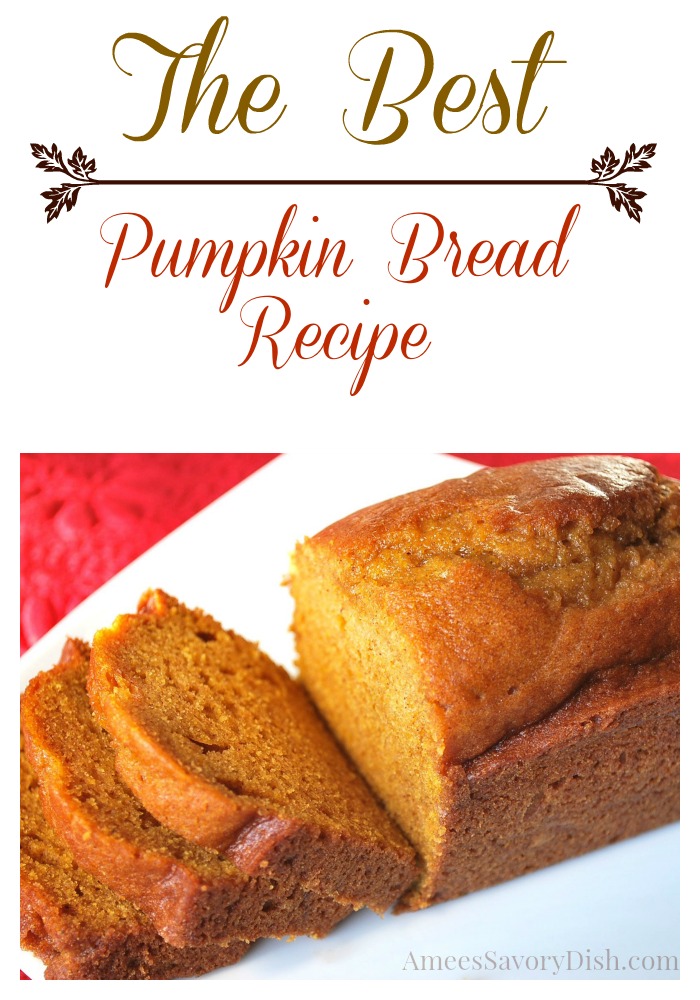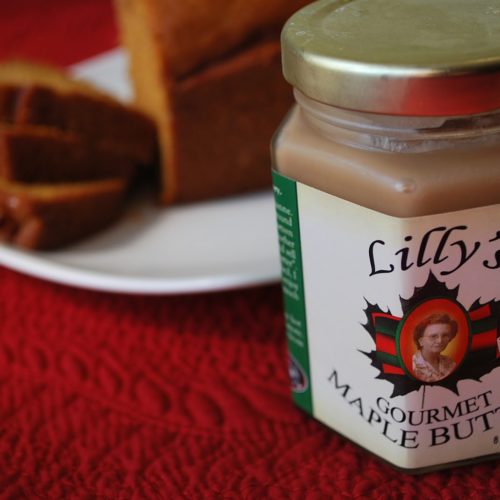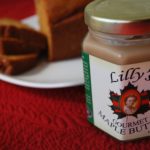 Pumpkin Bread- My mother's recipe
Ingredients
Sift together:

3 1/2

cups

unbleached white wheat flour

such as King Arthur brand

2

tsp

baking soda

1 1/2

tsp

sea salt

1 1/2

tsp

cinnamon

1/2

tsp

nutmeg

*You can also substitute 2 tsp pumpkin pie spice for the cinnamon and nutmeg

but I prefer more cinnamon flavor

Beat together:

4

cage-free organic eggs

1

cup

natural brown sugar

1

cup

organic white sugar

1

cup

grapeseed oil

can use canola

2

cups

pureed pumpkin
Instructions
Add dry ingredients to wet ingredients until just blended. Do not over mix. Pour into one large bread pan and bake at 350 for 45 minutes or 6 mini loaf pans for 30 minutes or until a toothpick comes out clean.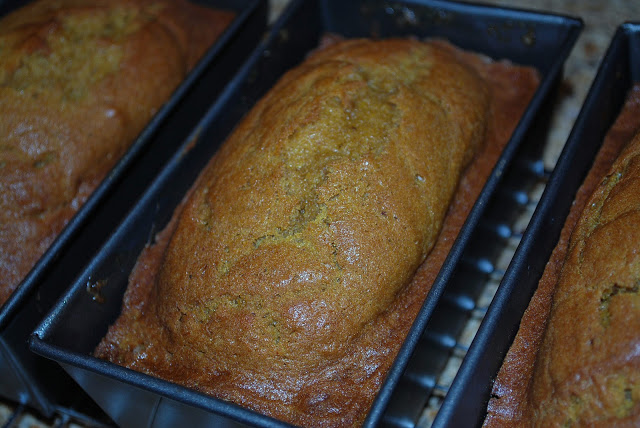 What is delicious served with homemade pumpkin bread?  Gourmet Maple Butter.  So good!