I've been craving pumpkin muffins lately, so I came up with a grain-free version that my family can enjoy.  These are moist and very flavorful.  They also freeze well in an airtight container.  Just thaw and enjoy.  These Grain-Free Pumpkin Date Muffins are the perfect snack.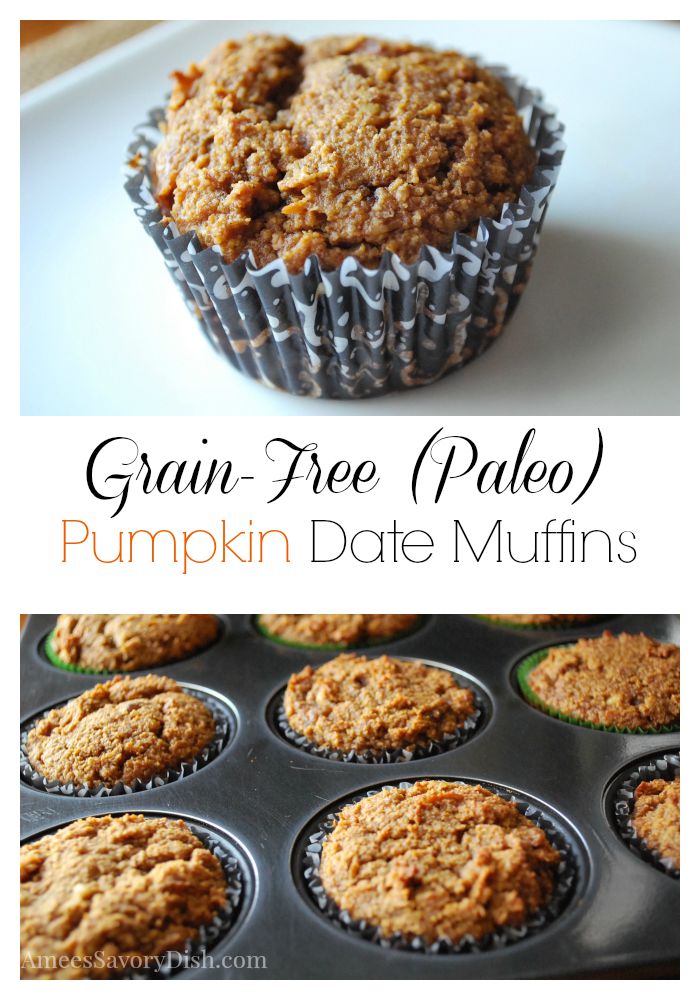 Grain-Free Pumpkin Date Muffins
Makes 12-14 muffins 

Ingredients:
1/3 cup Grass-Fed butter (can use coconut oil, melted and cooled)
1 cup coconut sugar
2 large cage-free eggs
1 cup pumpkin puree
1/4 cup full-fat coconut milk
2 cups blanched almond flour
1/4 cup unsweetened coconut
2 tsp baking powder
1/4 tsp baking soda
1 tsp cocoa powder
2 tsp cinnamon
1 tsp pumpkin pie spice
1/4 tsp sea salt
1/2 cup chopped nuts (walnuts, almonds or pecans)
1 cup pitted and chopped dates

Directions:
Preheat oven to 325 degrees F.  In a large bowl, cream butter and coconut sugar for a minute or so and then add eggs, pumpkin and coconut milk.  Blend well.  In a separate bowl mix all dry ingredients, except nuts with a whisk until well incorporated.  Add to wet ingredients and mix until combined.  Stir in nuts and dates.  Batter will be pretty thick.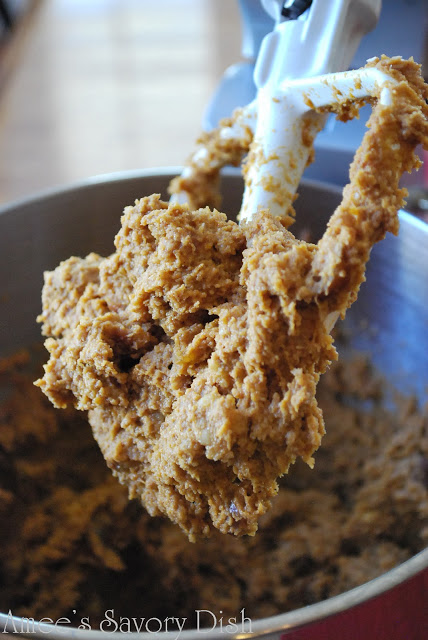 Spoon into paper lined muffin tins and bake for 30 minutes.  Check muffins at 25 minutes and continue cooking until a toothpick comes out clean.
These Grain-Free Pumpkin Date Muffins are delicious spread with pastured butter….