Potato country, otherwise known as Idaho, is full of beautiful sights as well as delicious spuds!
Disclosure: Travel expenses and accommodations for this trip were provided by the Idaho Potato Commission. I was under no obligation to write about this trip. It was a wonderful experience and all opinions are my own.
This past summer, I attended the Food and Wine Conference put on by Sunday Supper. One of the highlights of the conference was winning first place for my Loaded Potato Breakfast Casserole in the Idaho Potato Recipe Contest. Talk about excited!! I was over the moon and incredibly flattered to win this contest with so many talented foodies who participated. One of the prizes for winning was a trip to Idaho for the annual potato harvest. I just got back from that whirlwind trip of fooducation and fun with a small group of bloggers and registered dietitians. I made wonderful new connections and friends and learned so much about the beautiful state of Idaho and the farming and manufacturing process of potatoes.
We arrived on a Monday afternoon and checked into our hotel in Idaho Falls. My room overlooked the "falls" which is actually a man-made diversion dam on the Snake river used for hydroelectric power. There is a walkway that circles the falls, so I took a stroll to sight-see and take some pictures. It's not exactly the big falls I imagined, but it's gorgeous, right?!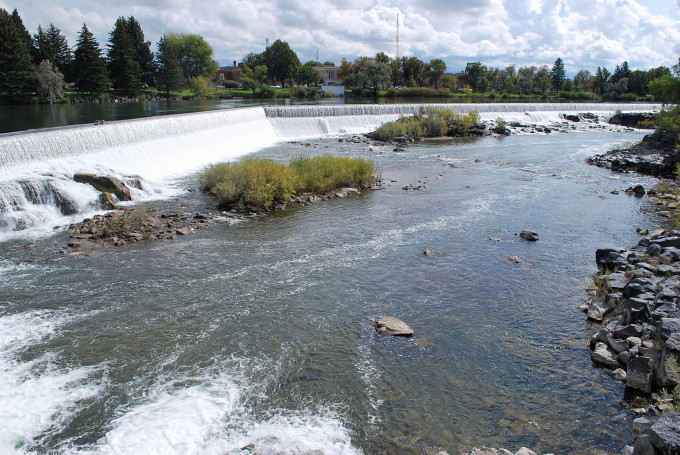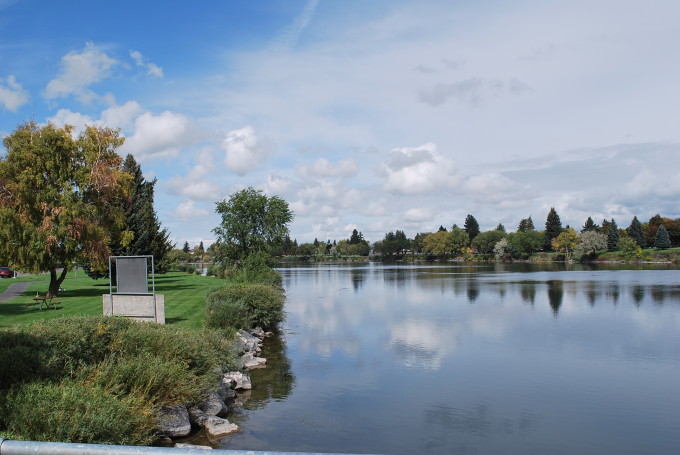 The first evening in potato country, we traveled to James Hoff Farm, for "Potato Farming 101", a welcome reception, and delicious meal prepared by the Hoff family.
The Hoff family has been growing potatoes on their farm since 1910. James Hoff is a 4th generation family member to run the Idaho Falls potato farm. The James family are also avid collectors of antique airplanes and have amassed a beautiful collection which they have restored themselves. We actually ate dinner in the hangar surrounded by planes. It was pretty cool! If you'd like to learn more about the Hoff family and their farming operation, you can read about them here.
In the photo below, we are getting a lesson from James about the process of growing and harvesting potatoes. Seeds are planted in the spring in April or May and harvested in August or September. The fields are all irrigated by the Snake River, so water is an inexpensive and abundant source in this region. Growers have to be really careful to harvest before the ground freezes. Some towns even dismiss the kids from school to help out with the harvest (my kids are thinking that this is a pretty cool place to live!)
There are 300,000 acres of Idaho potatoes harvested each year in potato country. That equals about 13 billion potatoes, a whole lot of spuds! Harvested potatoes are stored in sheds, like the one pictured behind James and kept cool by constantly circulating air. Potatoes can be stored this way up to a year and temps have to be very carefully controlled and regulated so they don't end up with what James calls "potato soup".
A lot of us on the tour asked about chemical use on the crops. This is always a hot topic in nutrition these days. We learned that producers do not like putting chemicals on their crops because they are expensive. The chemicals that they do use are a weed control early in the season and they only use a fungus preventative if blight is detected. If they didn't use chemicals for this, they could lose their whole crop in just days. Most pesticides that are used are used on the plant itself, above ground. Since potatoes are a root vegetable, the earth provides a layer of protection. There needs to be consideration of the livelihood of the farmers and producers and great thought about sustainability to feed our growing nation.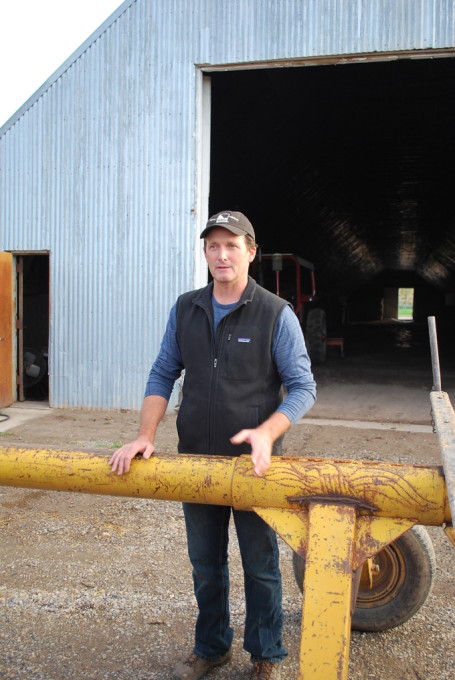 Our dinner venue with some pretty unique props...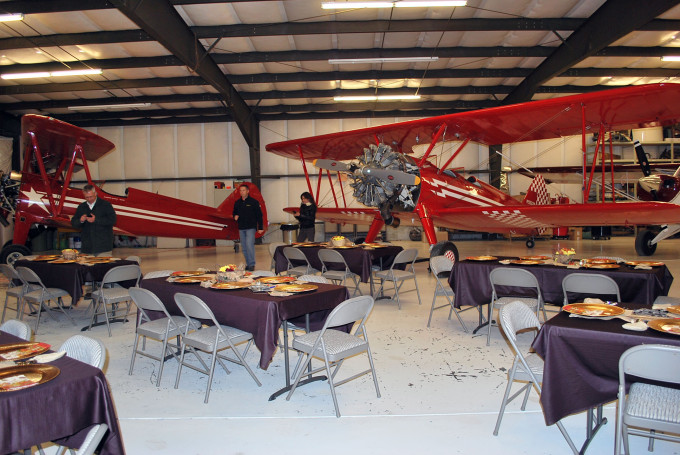 The following day, we traveled to a couple of manufacturing facilities in potato country, to see how they process potatoes for different products.
Our first stop was at the Lamb Weston fry plant in American Falls. Lamb Weston supplies McDonald's with their french fries, among other clients big and small. No cameras were allowed in this facility, so I don't have photos to show, but it was really interesting to watch how the potatoes go from their natural, raw state to peeled and cut fries. They make a large variety of frozen potato products and sweet potato tots. Our tour concluded with product taste testing. Fresh fries just can be beaten! It's all about moderation, folks. 🙂
Next on the agenda was a stop at Wada Farms, a leading supplier of fresh produce in the US and around the globe. Wada Farms has been around for more than 70 years and these folks run a smooth operation. I was really impressed with the technology at this facility. Wada Farms has around 30,000 acres and grows Russet, red, gold, and specialty varieties of potatoes.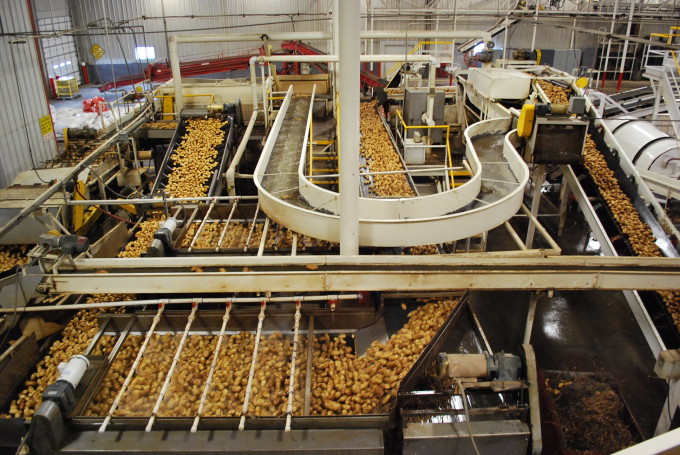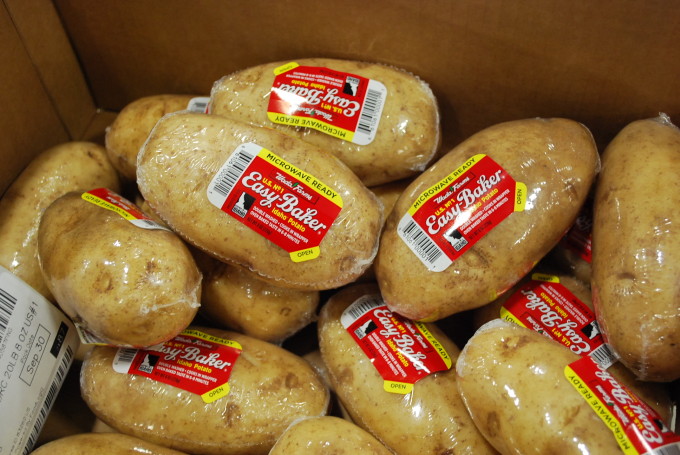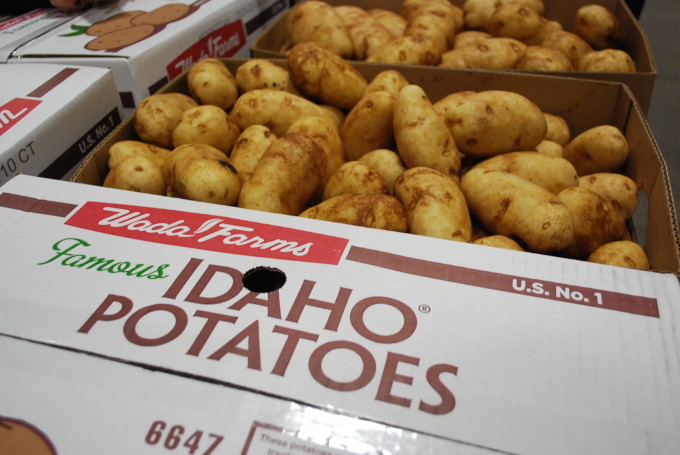 The last stop of the day was at Brett Jensen's Farm. Brett is a third-generation Idaho grower. When we arrived at his farm, his crew had just returned from an attempt to harvest some of the crop. Idaho has gotten a lot of rain this year and it causes some issues with the harvest when the fields are too wet. They had gotten the truck stuck in the mud, so they decided to halt the harvest until it dries out a bit.
You have to understand that these farmers are under the gun to get this done before freezing temps and the first snow, so mother nature can be a little frustrating. Since we didn't get to actually witness the harvest due to moisture conditions, Brett invited us to come dig for ourselves! I loved this hands-on learning experience and being out in one of these vast, open potato fields. It feels like God's country out there, so beautiful.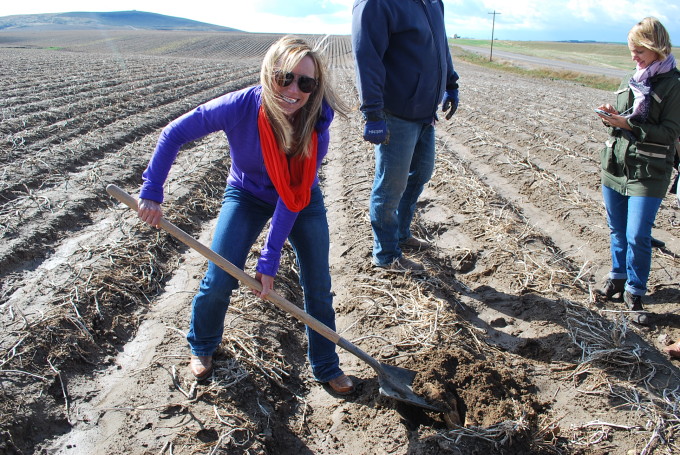 My little harvest! 🙂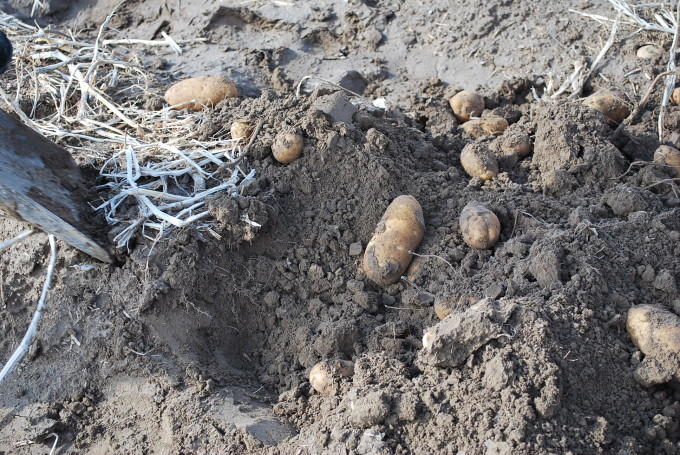 Our awesome group of bloggers, IPC employees, and registered dietitians...can you tell that we are a little excited about our potatoes?!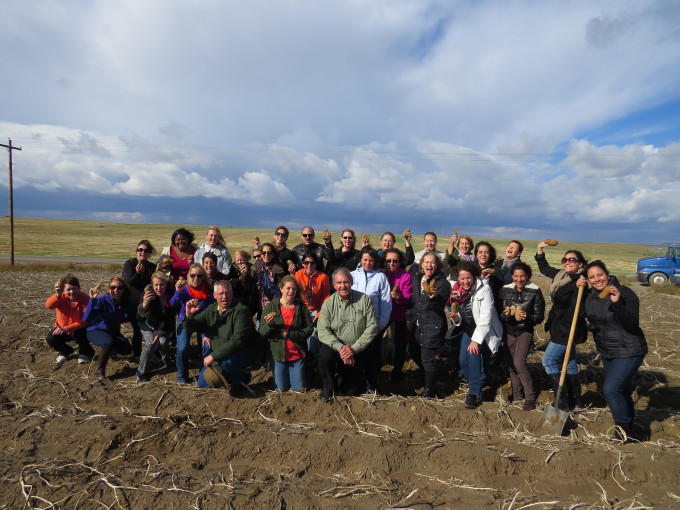 Here I am in one of Brett Jensen's storage units, just one of these units can hold up to 8 million pounds of potatoes!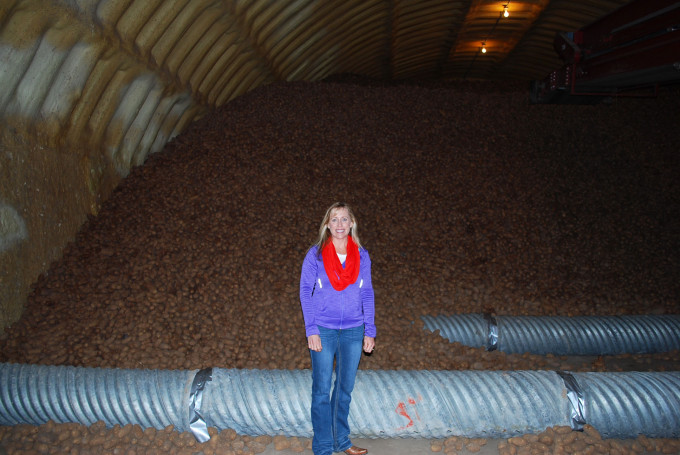 Our last full day in potato country involved a stop at the Idahoan plant, for a tour and sampling of their products in the test kitchen.
This plant makes dehydrated products, like potato flakes, dried scalloped potatoes products, and dehydrated hash browns. This was a really interesting facility to tour, I loved seeing how they wash, steam, peel, mash and press the potatoes on huge rollers to extract the water for the flaking process. No cameras are allowed in here either, but the facility is very clean and efficiently run. We did get a really fun group photo in our stylish plant gear.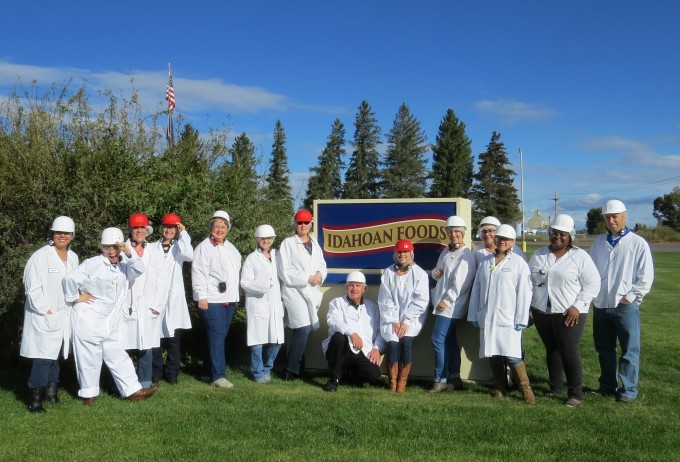 The packaging process is equally fascinating. After the tour of the plant, we went to the test kitchen and sampled different varieties of casseroles and mashed potatoes. The scalloped potatoes are really tasty. I enjoyed trying out a few new products on the market. After the Idahoan plant experience, we boarded the bus for a scenic drive up to Teton Springs Lodge for our final night in Idaho. We stopped along the way up to snap a few photos of this beautiful valley. If you look really closely in the second photo, you'll see a kayaker heading down the river. I was wishing that I had my own boat and a few more days of leisure in this gorgeous setting.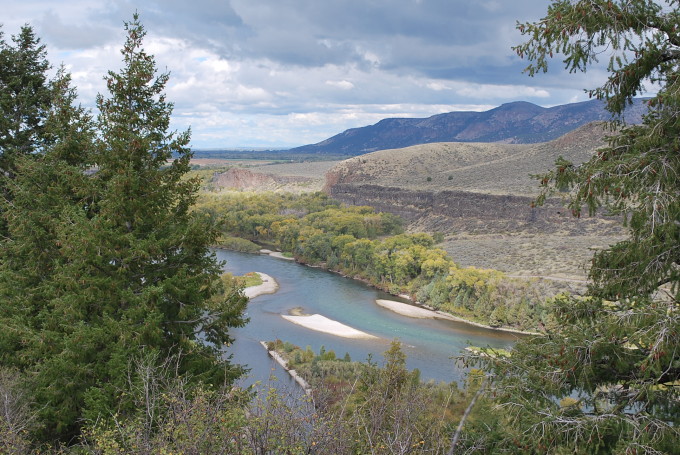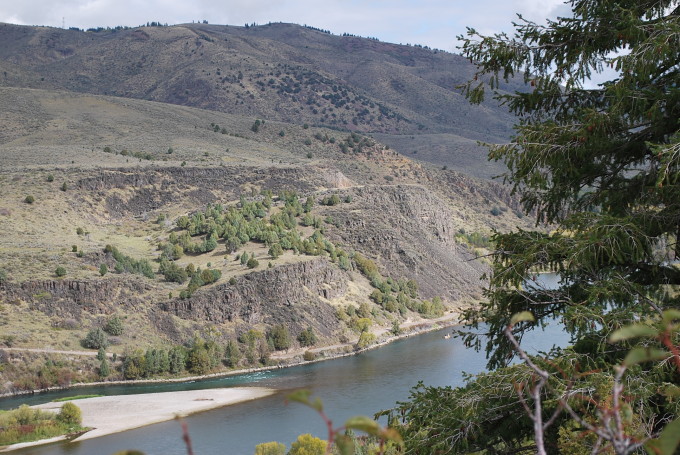 As we drove further into the mountains I could see snow caps on the higher peaks, a beautiful sight for this Georgia girl! We arrived at Teton Springs Lodge and Spa and were welcomed by a mouthwatering spread by James Beard awarded and Zagat rated chef, Rick Sordahl. Chef Rick runs the restaurant, The Range, at Teton Springs Lodge.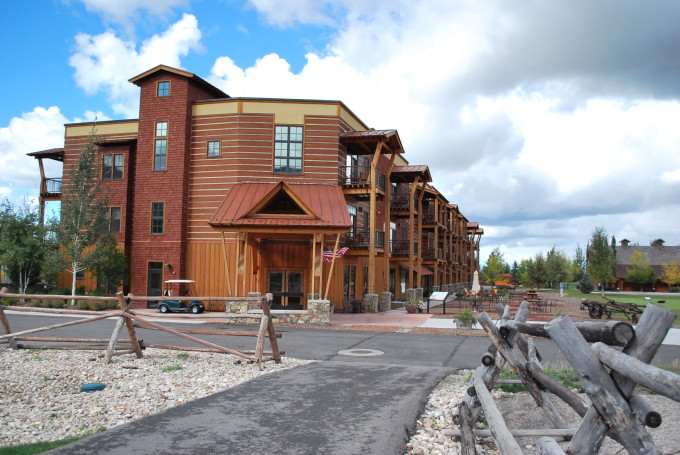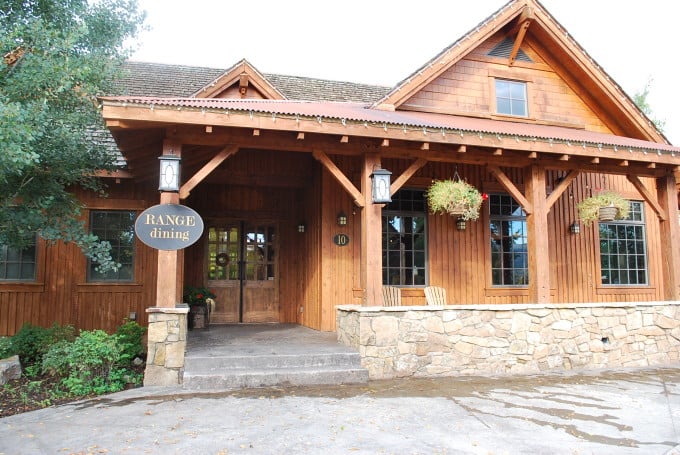 Chef Rick was busy preparing our hors d'oeurves when we arrived. They hosted the welcome reception at one of the lovely townhouses at the resort.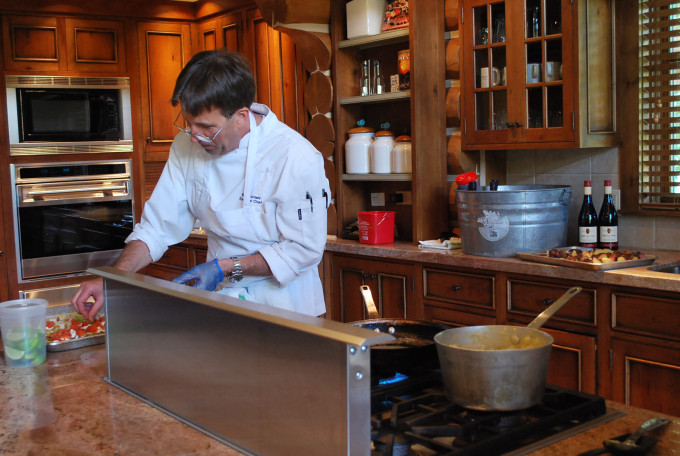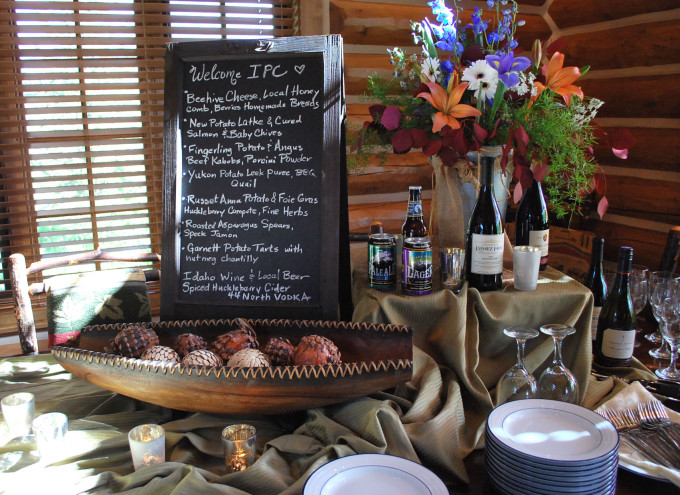 Here are some of the scrumptious appetizers we enjoyed...
I loved the fresh local honeycomb with the artisan cheese and fruit platter. Most of these items on the menu were locally sourced.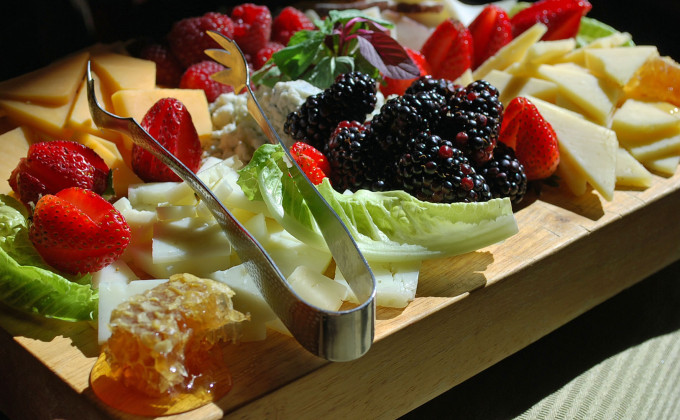 New Potato Latke with Cured Salmon & Chives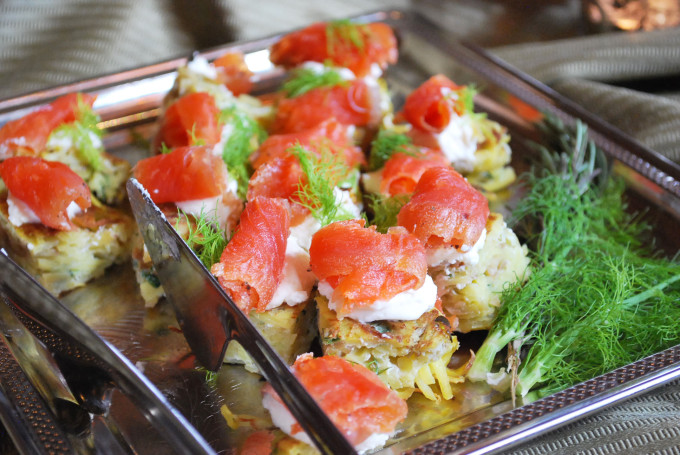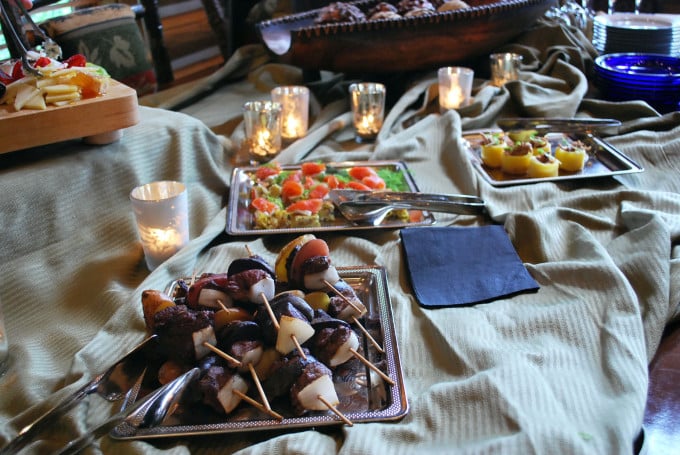 The beef and potato kabobs and potato tarts were also divine.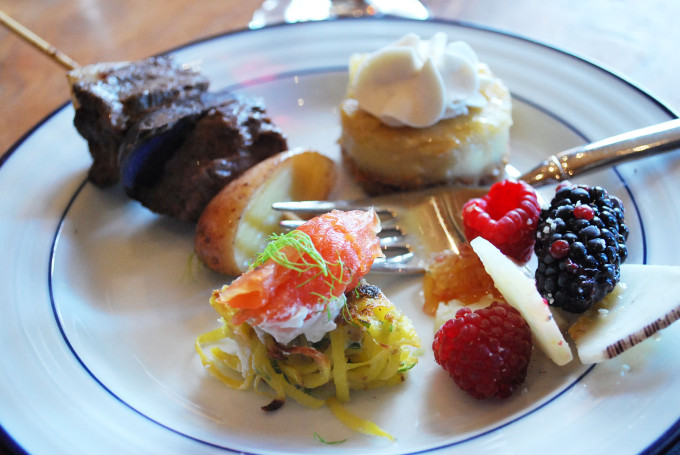 Oh, and I can't forget the cocktails! I was introduced to locally produced, 44 North, potato vodka. We had a drink called Huckleberry Cider made with huckleberry vodka. They were tasty, not overly sweet. I'm not a fan of sweet cocktails, this had the perfect amount of tart to contrast the sweetness. We also enjoyed the locally brewed beer and wine.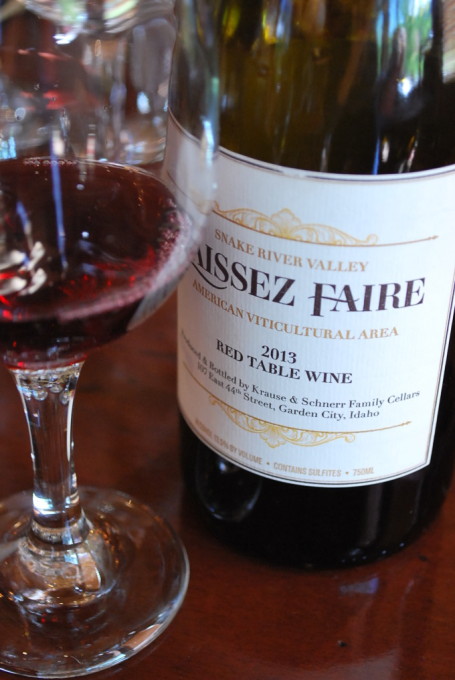 Later that evening, we headed to Linn Canyon Ranch for an epic ending to our Idaho adventure. Our original plan was to ride horseback to dinner, but the ground was too wet from the recent rainfall. If you ever travel to this area, you need to put this place on your "must-do" list. Everything from the food to the ambiance is top-notch.
When in potato country, cowboys serve cocktails. 🙂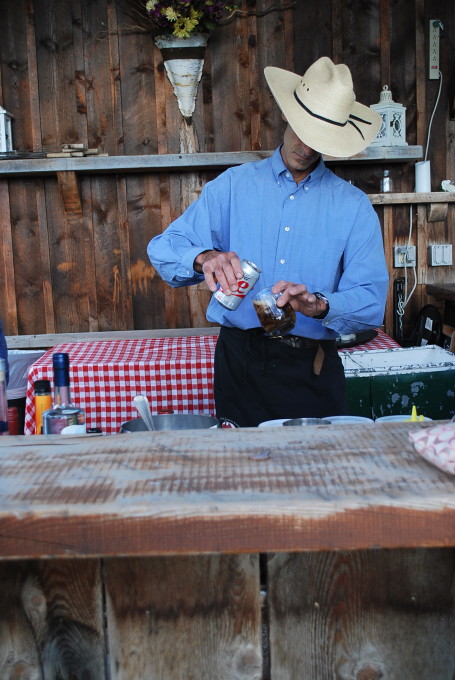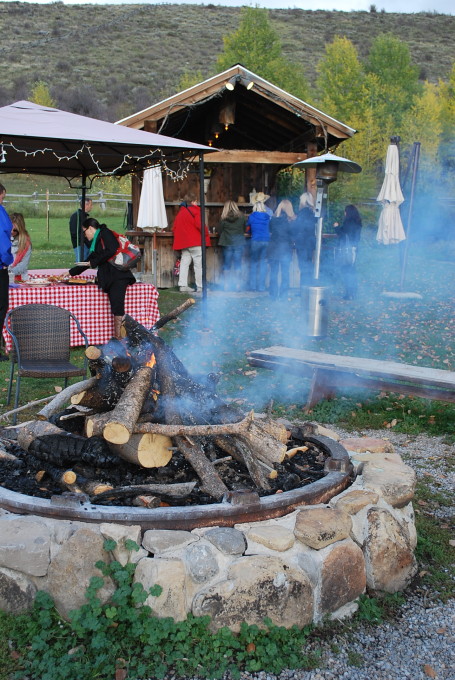 Our appetizer spread at Linn Canyon Ranch...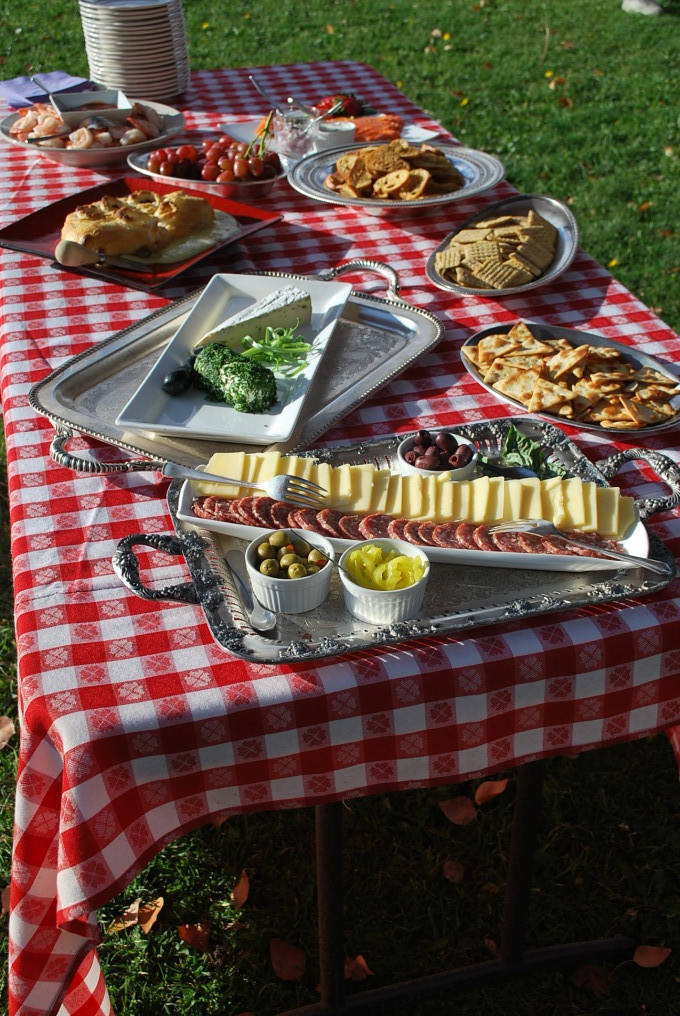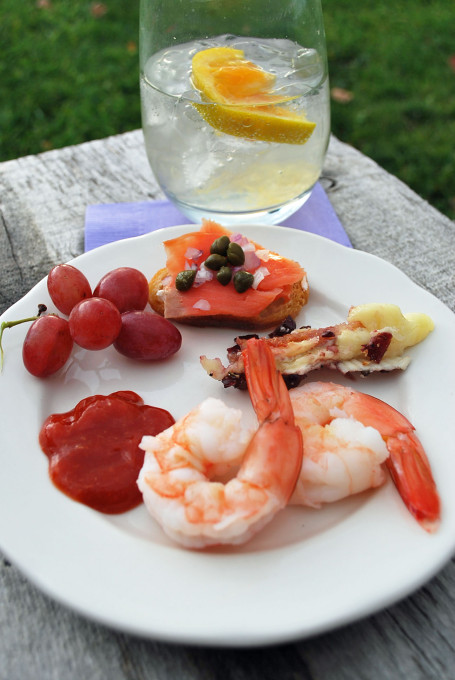 The restaurant at Linn Canyon Ranch. How cute is this place?!!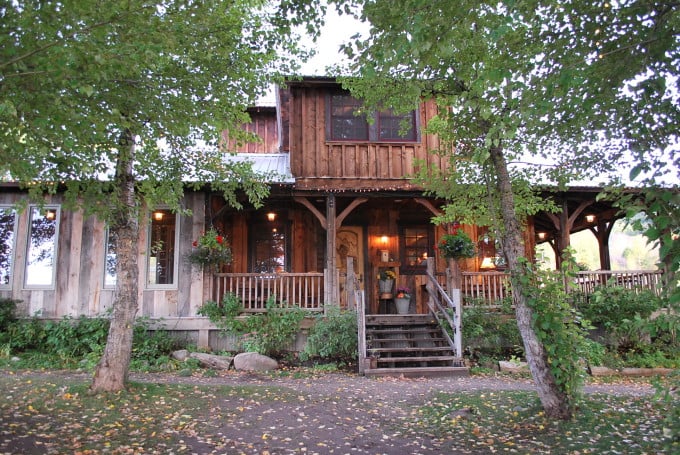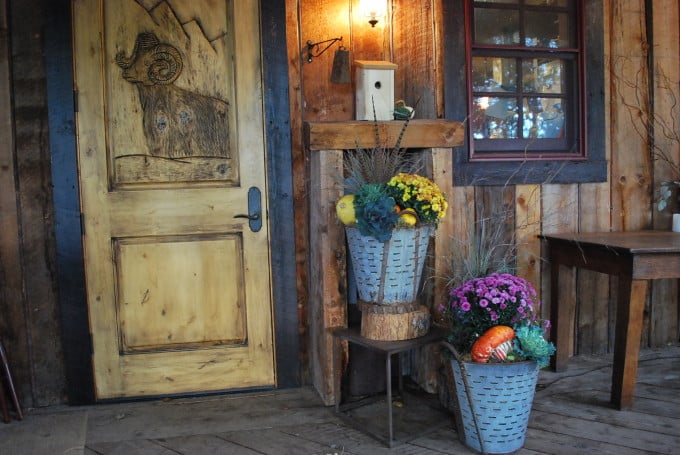 Our evening concluded with a true farm-to-table meal experience with a wonderful group of people. I am blessed for this learning adventure and all of the great connections made at IPC 2014. Be on the lookout for new potato recipes coming soon!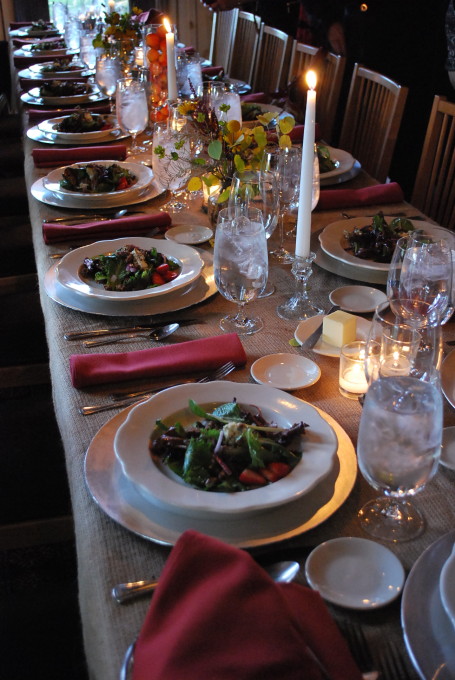 I was so impressed with this mushroom garnish, adding the perfect touch to my fork-tender filet.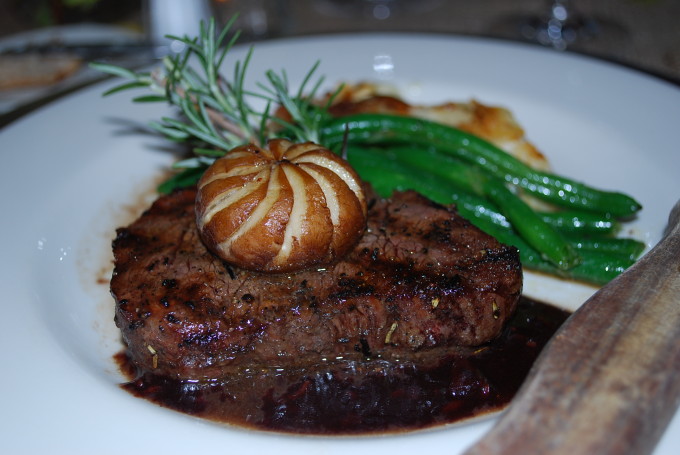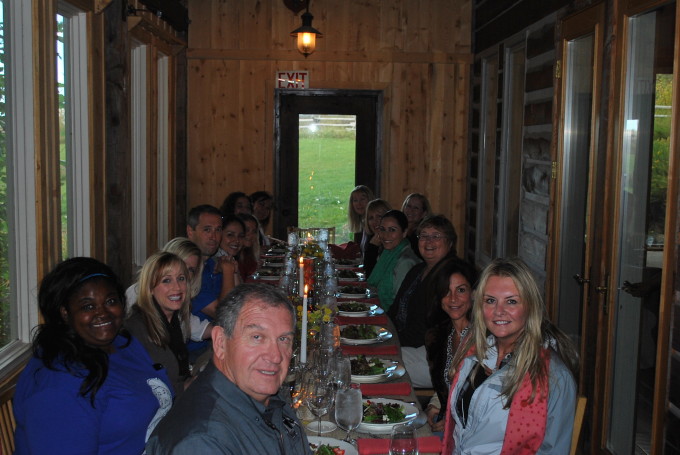 Fun Tater Facts:
About 110 pounds of potatoes are consumed per person per year
4 out of 5 people eat potatoes once a week or more
The most popular way Americans like to enjoy potatoes is by baking them (and you guessed french fries, didn't you?) 🙂
Potatoes have MORE potassium than bananas and are a good source of vitamin B6, great for post-workout nutrition
Potatoes have MORE Vitamin C than bananas and provide 45% of your daily need
Idaho has rich volcanic soil, perfect for growing quality and tasty potatoes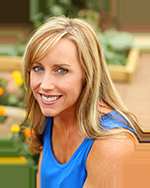 Latest posts by Amee Livingston
(see all)