This delicious dressing is super quick to prepare in a blender or Vitamix. There is no refined sugar in this versatile salad dressing and uses heart-healthy olive oil.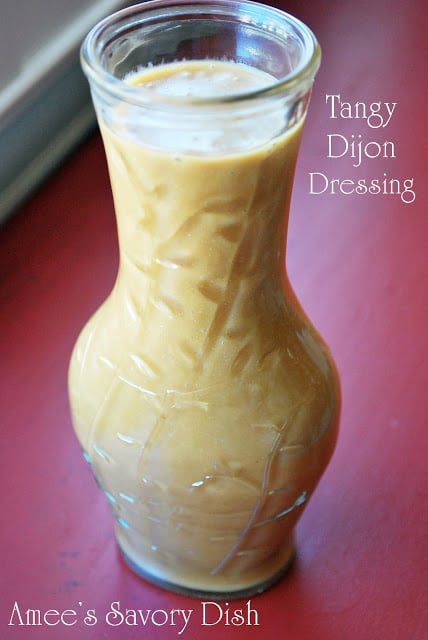 Tangy Dijon Dressing
1 cup extra virgin olive oil
1/2 cup red wine vinegar
2 tbsp dijon mustard
4-5 drops Tabasco sauce
1/2 cup blonde coconut sugar
dash sea salt and pepper to taste

Place all ingredients into a blender or Vitamix and blend until smooth.