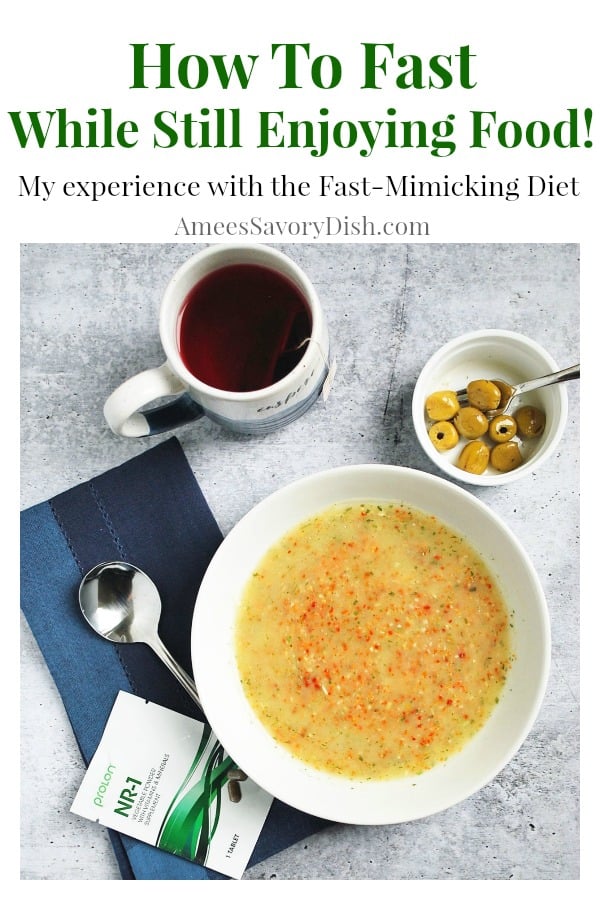 *This post was sponsored by ProLon FMD, all opinions are my own. Nutrition protocols are a powerful tool in lowering disease risk and healing the body. As a breast cancer survivor, I'm incredibly intrigued with fasting and cancer and how it affects the body on a cellular level during and after treatment. I'm sharing my recent experience with the ProLon FMD (fast mimicking diet), a fasting protocol that allows you to fast while still enjoying food, because you guys know...this girl loves to eat!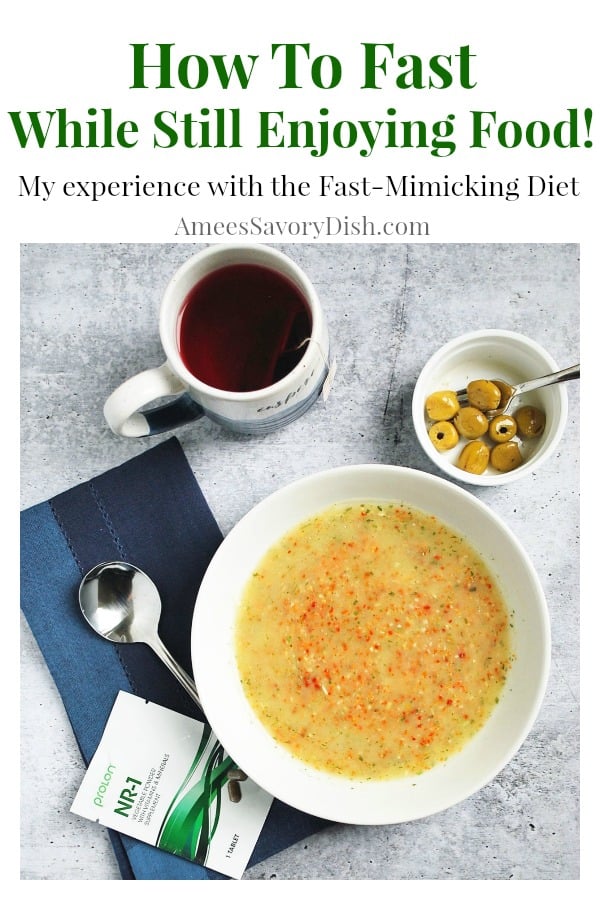 ProLon FMD is a five day plant-based diet low in protein and sugar and high in healthy fats designed to mimic a state of fasting in the body. This fasting protocol was designed by Dr. Valter Longo, a biogerontologist and pioneer in longevity research. Dr. Longo is the director of the University of Southern California Longevity Institute and the Founder of CreateCures.org.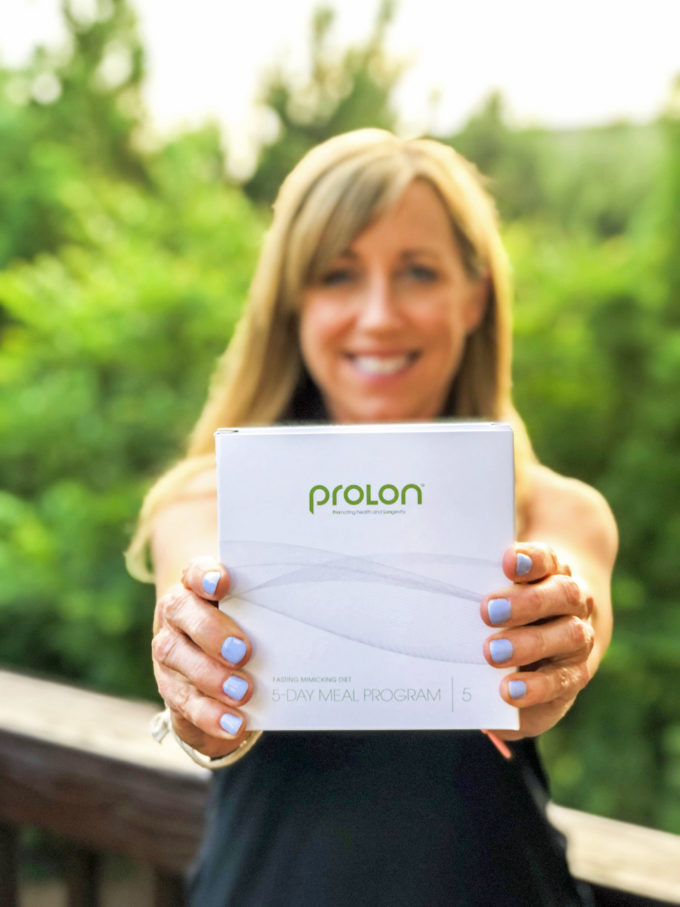 I first became familiar with Dr. Valter Longo and the fast mimicking diet after hearing his interview on the "Found My Fitness" podcast hosted by Rhonda Patrick, Ph.D. I bought his book last summer and devoured it during our beach vacation. He is leading very promising research in disease management and prevention.
In a study at the University of Southern California, a fast-mimicking diet was shown to trigger the same effects produced by immunotherapy. ¹ This particular study on breast and skin cancer cells, found that the FMD weakened cancer cells and removed the protective "shield" safeguarding them from immune cells and renewed and fired-up the immune system, making it more aggressive towards the cancer. In conjunction with conventional treatment, the FMD could be a powerful added layer of defense.
Fasting And Cancer... It's Not Just For Weight Loss
Dr. Longo's research is fascinating on fasting and autophagy. This is not one of those trendy quick weight loss diets. The ProLon MD fast-mimicking diet has been shown to promote longevity by activating pathways that put our cells into repair mode. For cancer survivors, this could be a very powerful tool to help prevent a recurrence.
In 2017, Dr. Longo's team published a human clinical trial on the effects of the ProLon fast mimicking diet with some pretty remarkable results.² Just like in earlier animal studies, the FMD was shown to promote longevity in the following ways:
Switching cells into an anti-aging mode
Inducing autophagy, where cells self-digest damaged components and replace with new healthy ones.
Kills damaged cells in organs and systems and replaces them with newly regenerated cells from activated stem cells.
Shifts the body into an abdominal/visceral fat-burning mode, which continues after returning to a normal diet (possibly due changes in epigenetics)
One hundred healthy participants participated in this study and half of them followed the ProLon FMD diet for 5 days for three months. The other half followed their normal diet. There were big differences in biomarkers of inflammation of the FMD group, such as reductions in blood pressure, blood sugar and cholesterol and fat loss. There was also a drop in IGF1,( an insulin-like growth factor) and increase in stem cell production.
Weight loss was never my goal for doing this fast, but it has shown promising results for reducing visceral/abdominal fat, the type of fat is associated with metabolic diseases and diabetes.
What Is In The Fast Mimicking Diet?
They designed the diet to be enjoyable to eat (the food was actually quite tasty), have enough calories to be safe without medical supervision, to be plant-based and high in micronutrients, and be just as (if not more) effective as regular fasting. It comes in a very sleek and organized package, with a numbered box for your food each day for the five day fast.
My food and beverages from day 2 of the fast...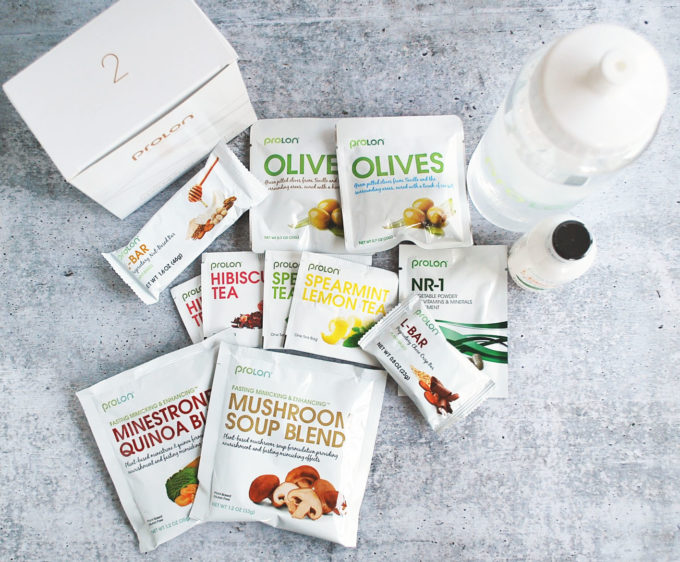 For breakfast each day you get an "L" Bar that tastes similar to baklava, one of my favorite Greek desserts. It was honestly delicious. I looked forward to my breakfast bar every day. I was just wishing that I could eat more than one.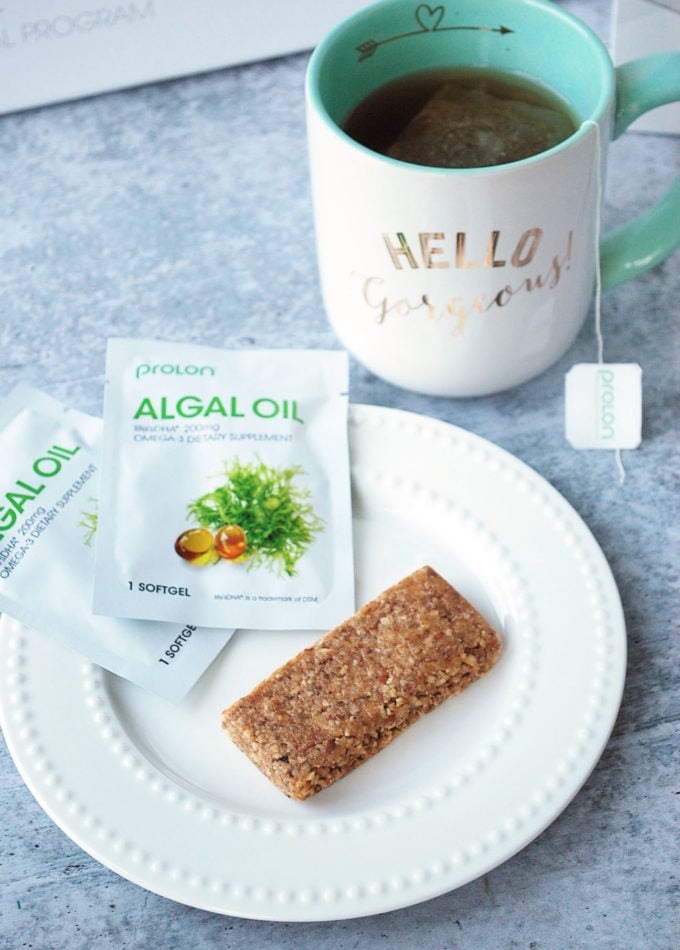 Each day for lunch and dinner you have soup and the flavors were quite tasty. In addition, there were kale crackers, olives, micronutrient supplements, algae oil capsules and a small chocolate bar for dessert. To drink, you have herbal teas and days 2-5 you get an orange flavored L-drink (energy drink) made with glycerol that can be turned into glucose for energy to prevent muscle breakdown while your body is in a state of ketosis.
On day 1 you get 1100 calories and around 800 calories per day for the next four days.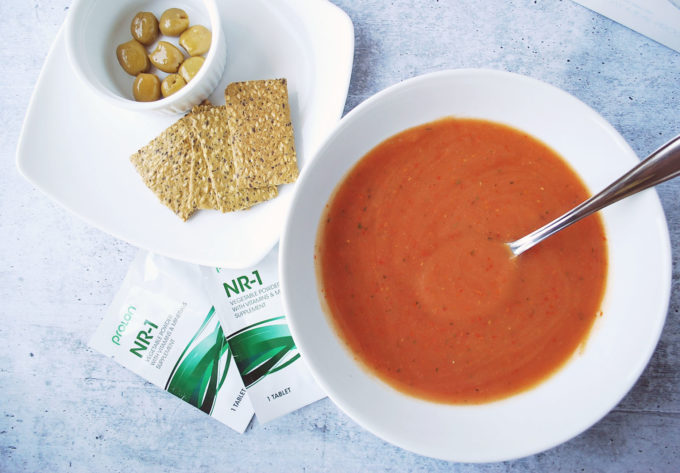 Before starting the diet, you receive a phone consultation with a registered dietitian or medical professional. I spoke with an RN who had completed several rounds of the ProLon diet and was extremely knowledgable about the program. She was great with answering all of my questions and gave me some helpful tips to get through the fast.
My 5-Day ProLon Diet Experience
I started the diet on a Sunday so I would be finished by the weekend. We had a wedding to attend and I want to be able to enjoy the food and festivities. The day after the fast is complete, there is a suggested transition diet day to avoid stomach issues and ease your body back into a normal eating pattern.
Day 1 on the fast went really well. I did think about food a lot that day and went to bed a little hungry, but I slept amazingly well. The second day was a different story. I woke up starving and really wanted caffeine. Also, I had a raging headache all day and felt the urge to nap throughout the day.
I can attribute these day 2 side effects to the "keto flu" as my body was adapting to the calorie and macronutrient changes. After eating my dinner, I took a bath while listening to my Headspace app and decided to just go to bed early. Despite feeling rough during the day, I slept like a baby.
Day 3 I woke up feeling really good! My energy levels were good all throughout the day. The raging headache was gone. Other than periodic hunger pangs, it was a good day. On day 4 I was still feeling good and energetic, but still felt physical hunger at times during the day. I decided to roll with the energy levels and do some light weightlifting. Up to this point, my only exercise was a daily walk with my dog. That night, I had a really vivid dream about food. Obviously, I couldn't wait to eat!
My energy level was still good on the last day of the fast. Knowing that it was the final day made it easy to power through to the finish. Being able to reap the benefits of a fast, while still eating, made it a much easier process. I was surprised at how good the food tasted! I wish I could get my hands on more of those kale crackers. The crackers and L bars were super tasty!
My overall experience with the ProLon FMD was very positive and I learned a few things about myself in the process.
I definitely have a coffee addiction, but I now limit myself to 1 caffeinated cup a day. I no longer need two and three cups of regular coffee to power through my morning. I've even switched my morning coffee with a green tea latte a few times since my fast. It's been a nice change of pace.
I spend a LOT of time preparing and thinking about food. Having pre-planned meals freed up so much time. My productivity was through the roof!
I had a few food habits that I needed to break. Snacking and night time eating has always been tough for me, but I'm doing much less of it since finishing the fast.
I can be disciplined with my diet and resist temptations. There wasn't an urge to binge eat during or after the fast. I was happy to be able to keep a healthy mindset during and after this program. Keeping in mind why I was doing it in the first place made it worth the effort.
L-Nutra (the parent company of ProLon FMD) has developed a 4-day meal program called Chemolieve that is currently undergoing clinical testing at five different hospitals to evaluate how it aids the body during chemotherapy by reducing side effects and recovery. Clinical trials are currently underway at USC, the Mayo Clinic, Leiden University and the University of Genoa.
Interested in giving ProLon a try? Use the coupon code (*affiliate link) with discount by going to the ProLonFMD site and entering the code: Amee10 for single box orders and Amee10sub for subscription orders.
1. Stefano Di Biase et al., "Fasting-Mimicking Diet Reduces HO-1 to Promote T Cell Mediated Tumor Cytotoxicity," Cancer Cell 30, no. 1 (July 11, 2016): 136-146. PMC. Web. July 9, 2017. https://pubmedcentralcanada.ca/pmcc/articles/PMC5388544/]
2. Wei M, et al. "Fasting-Mimicking Diet and Markers/Risk Factors For Aging, Diabetes, Cancer, and Cardiovascular Disease, " Sci Transl Med. 2017.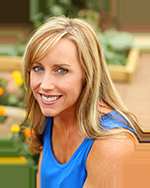 Latest posts by Amee Livingston
(see all)