My friend, Donna, sent me this DELICIOUS recipe for healthier whole grain banana muffins.  She's a fabulous cook and also very health conscious, like myself.  She came up with this recipe for her family and wanted me to test it out.  They are crazy good!!  Awesome job, Donna!  We all love them, too.
I used half the amount of coconut oil and substituted sunsweet lighter bake for the other half.  I did this to simply cut calories, since coconut oil is high in saturated fat and calories.  It can be a healthier oil option, in moderation.  You can also do half coconut oil and half plain or vanilla Greek yogurt if you are watching your caloric intake.  I also added a few chocolate chips on top (a touch my kids appreciate).  Make it your own favorite version!  Get creative in the kitchen, ya'll!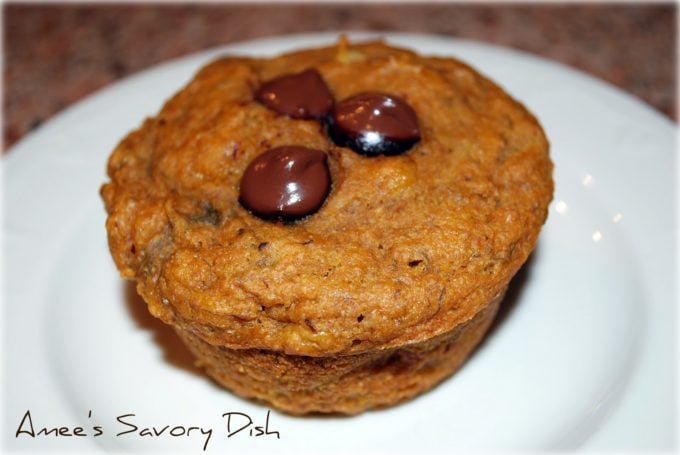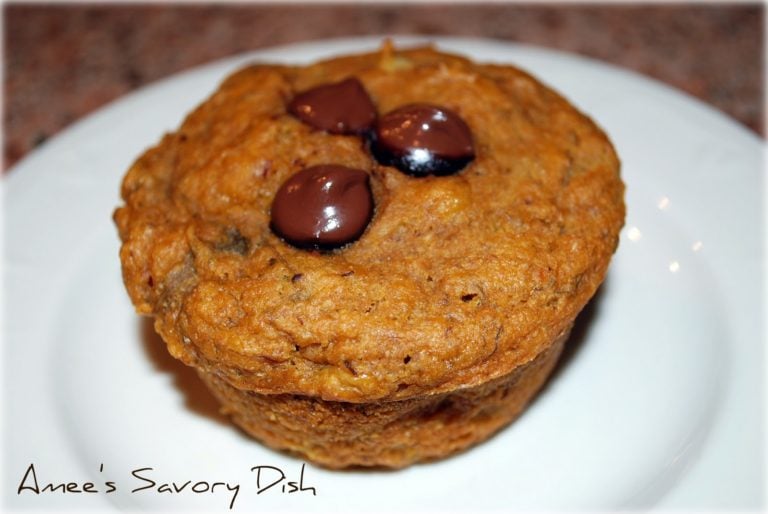 Whole Grain Banana Muffins Recipe:
Healthier Whole Grain Banana Muffins
Tender whole grain muffins packed with bananas.
Ingredients
7 ripe bananas
1 cup extra virgin coconut oil
2 cups whey low sugar (or coconut sugar or brown sugar)
3 cups White Whole Wheat flour (I use King Arthur brand)
2 tsp vanilla extract
1 15 oz. can pumpkin (sneaky sub for eggs)
2 tsp baking powder (Bob's Red Mill metal free)
2 tsp baking soda (Bob's Red Mill metal free)
1 tsp sea salt
Directions
Preheat oven to 350 degrees F.
Mash bananas in a large mixing bowl. Add oil, sugar, pumpkin and vanilla and mix until well blended.
Sift all dry ingredients together into another bowl and slowly add to wet mixture. Mix until just combined.
Spray muffin pans with cooking spray and fill wells with batter.
Bake at 350 degrees for 20-25 minutes or until toothpick comes out clean.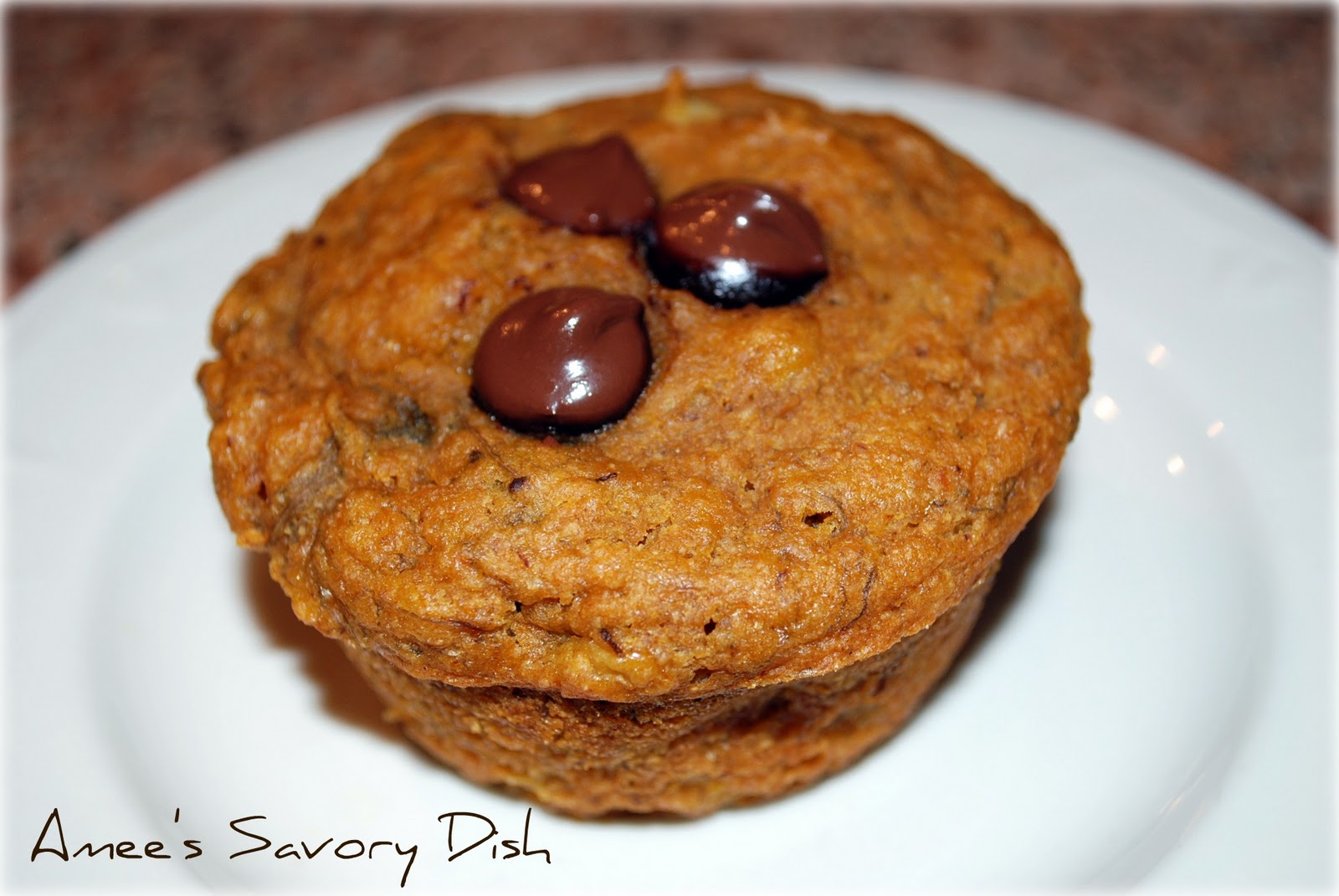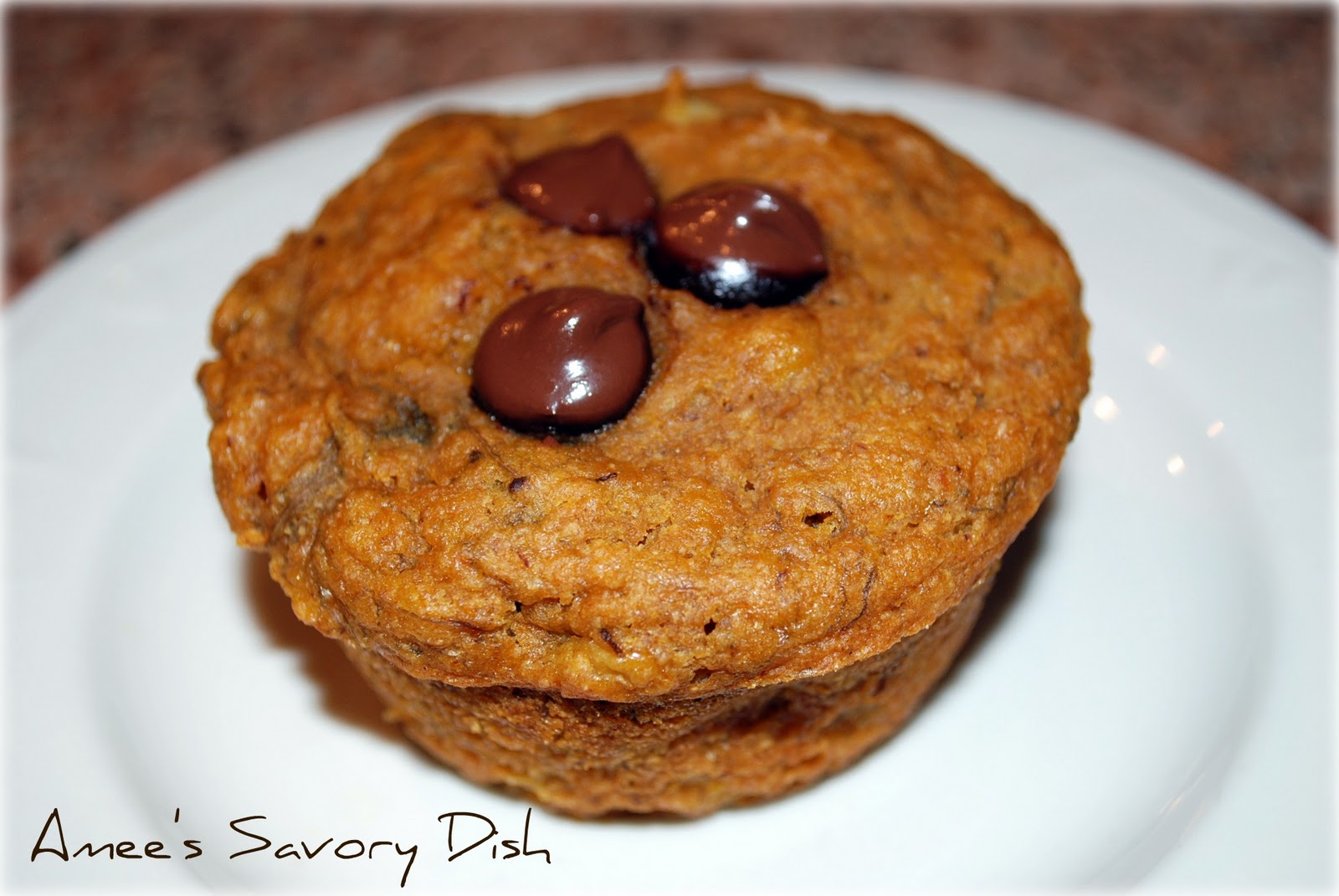 SaveSave
SaveSave