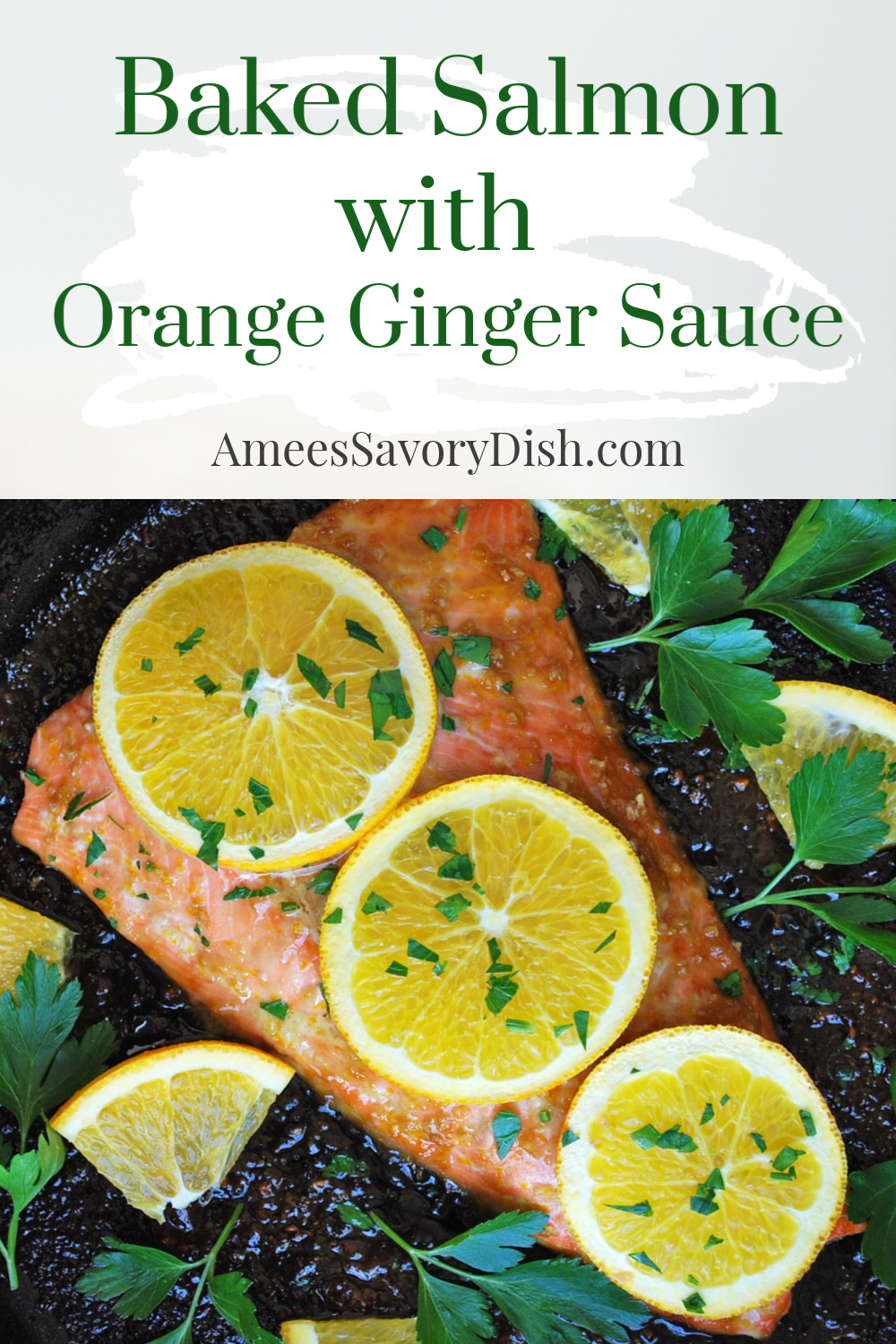 A flavorful recipe for baked salmon made with extra virgin olive oil, soy sauce, honey, orange zest, and fresh ginger root. It's fast, easy and delicious!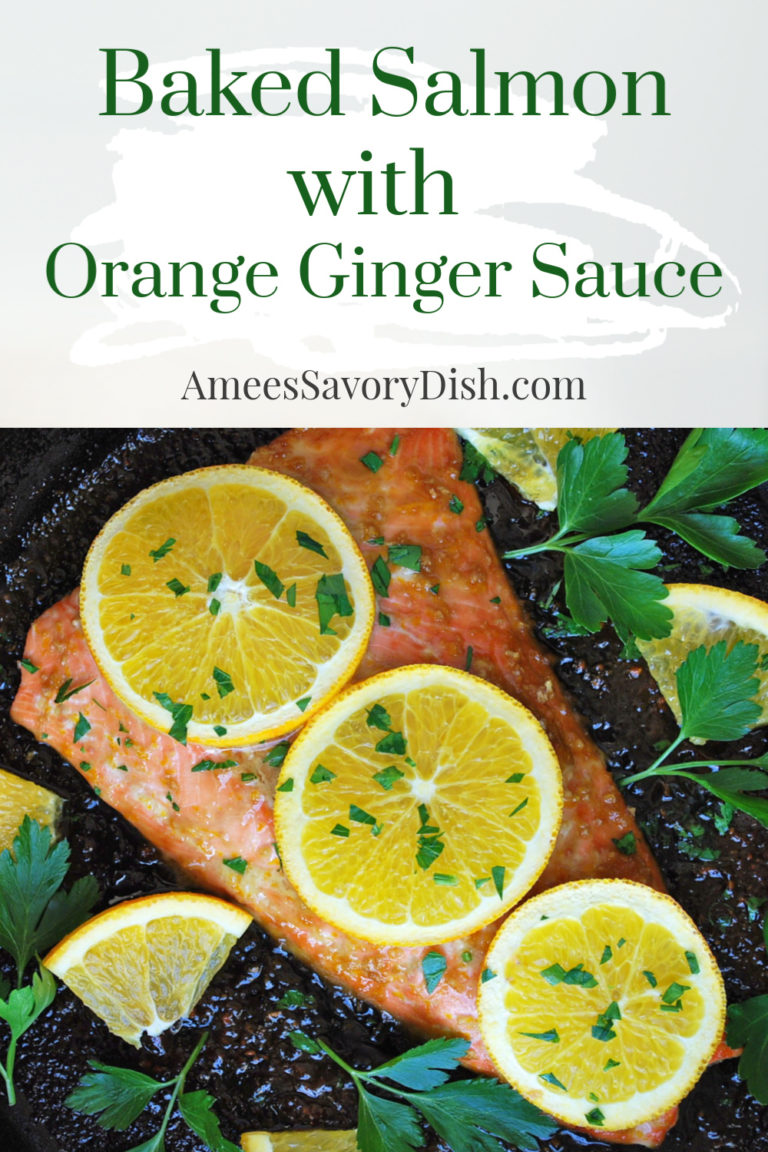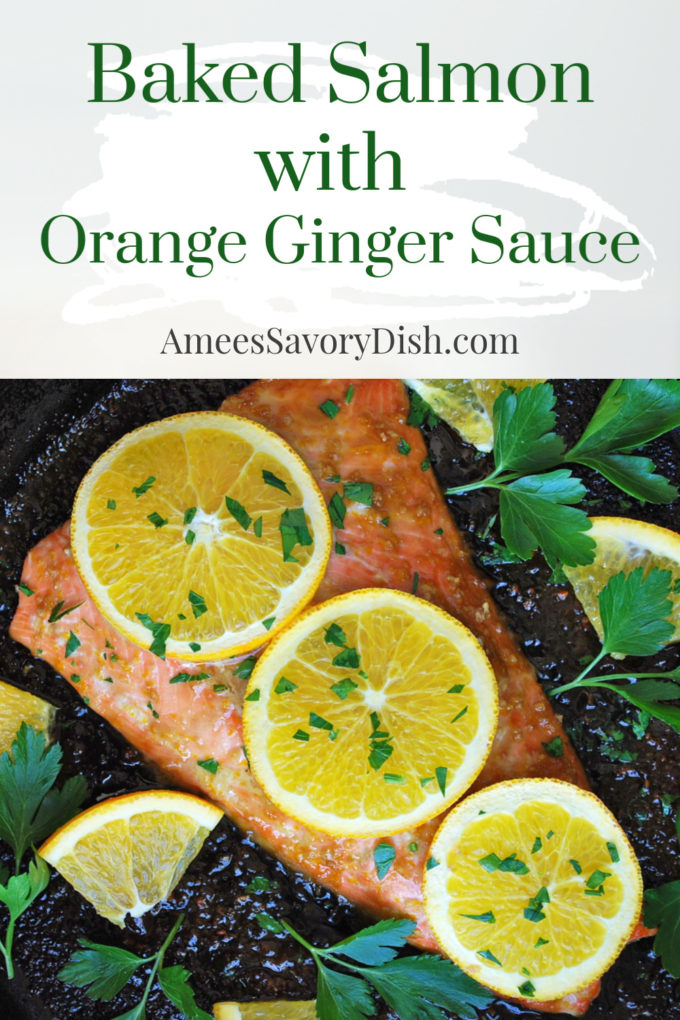 Dinner On The Table In 20 Minutes Or Less
Don't you just love simple flavorful meals that you can whip up in a hurry?! You can steam fresh broccoli, asparagus or green beans while the salmon is baking and dinner is ready in under 20 minutes. Winning! Why spend more time in the kitchen than you necessary to make a tasty healthy meal?
On weekdays, my husband and I usually workout together in the evenings. If we aren't eating something from our weekly meal prep, then dinner needs to be fast and easy. I save more elaborate meals for the weekend when I can take my time and actually enjoy being in the kitchen. When time allows, I'll pour a glass of wine and enjoy the process. This Lemon Artichoke Chicken recipe is another quick and easy weeknight favorite. If you haven't tried it yet, I think you'll absolutely love it.
The orange ginger sauce is a perfect sweet and savory complement to the fish. It packs a lot of flavor with just a hint of sweetness.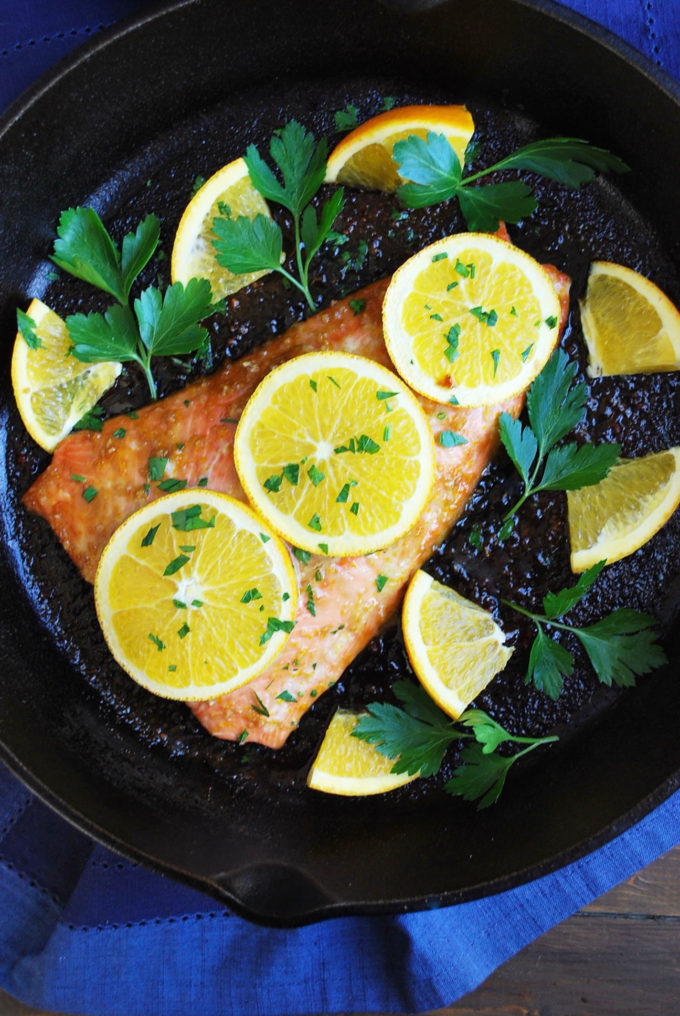 Why I Love Going Wild
The quality and sourcing of the seafood we eat is kind of a big deal to me, not just from a nutritional profile standpoint but it tends to have a better flavor, as well. Wild salmon have a more diverse diet than their farm-raised counterparts and tend to be a bit leaner. A wild salmon filet has fewer calories and less saturated fat (around 20.5 % less saturated fat) than farm-raised. I look for sustainably-caught wild seafood from the coastal waters of the Pacific Northwest. A good piece of wild salmon will have a rich reddish-orange color and should not have a fishy smell. There are quite a few seafood delivery services that will ship high-quality wild seafood right to your doorstep. Sitka Salmon shares is one that I've tried and love. I got this gorgeous Coho salmon filet from my Sitka shares box.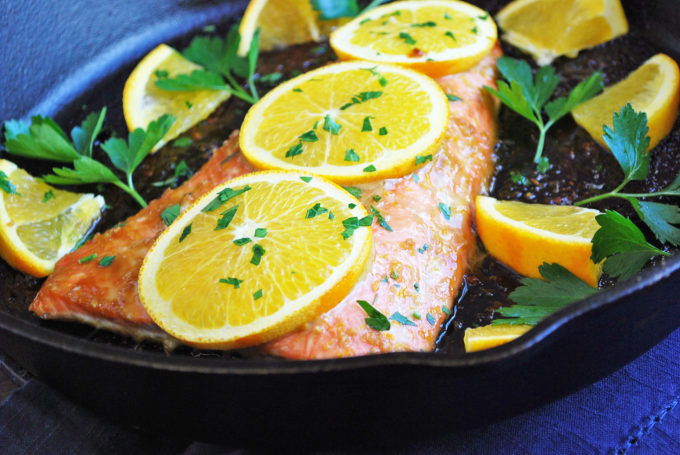 Tips For Thawing Frozen Salmon
The best way to thaw frozen salmon is overnight in the refrigerator. Submerging it in water or thawing at room temperature will negatively affect both flavor and texture. Once you thaw the salmon overnight, it needs to be cooked right away. It also cannot be refrozen once it's been thawed.
Ingredients You'll Need For This Baked Salmon Recipe
12 oz wild salmon filet (skin on)
extra virgin olive oil
soy sauce (I use low-sodium soy sauce)
honey
1 whole orange for zesting and slicing
medium garlic clove
fresh ginger root (can also use about a teaspoon of the ginger root in the refrigerated tube for convenience)
salt
brown sugar
How Long To Bake Salmon
Depending on the thickness of the filet, a 12 oz filet of wild salmon will bake in the oven at 400 degrees F for around 12-15 minutes. Check the temperature of the filet with a meat thermometer at 12 minutes and bake a little longer, if necessary until the internal temperature of the fish reaches between 135 and 140 degrees F. It should easily flake with a fork when done. It's important to not overbake the salmon since overcooking will dry it out.
How To Store Baked Salmon
Cooked Salmon will keep in a sealed container in the refrigerator for up to 2 days and frozen for up to 3 months in a freezer-safe container. I don't usually cook fish for our meal prep because it doesn't last long in the fridge and I'm not usually a fan of reheated seafood. If you are freezing the leftovers, thaw the salmon overnight in the refrigerator before reheating. I don't recommend using a microwave for reheating the leftover salmon. Instead, place salmon on an oiled baking sheet and cook low and slow at 275 degrees F for about 15 minutes.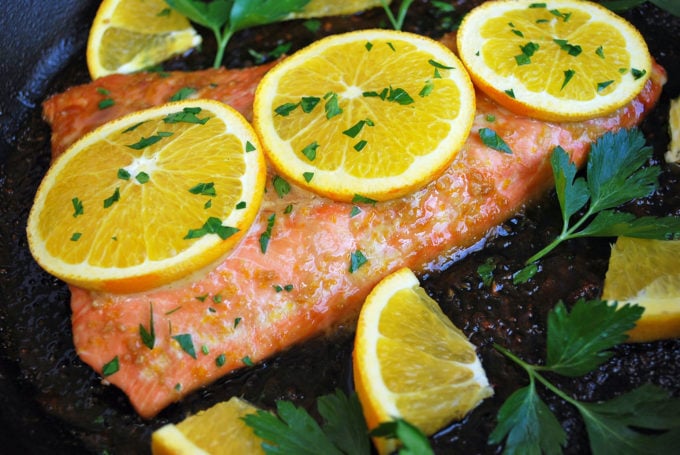 *This post has been updated on February 5, 2020, from the original post published April 18, 2012.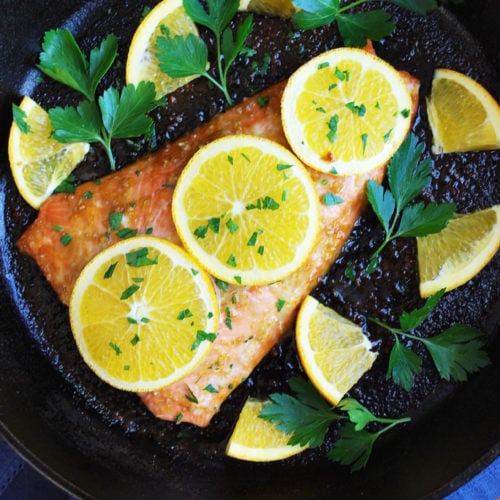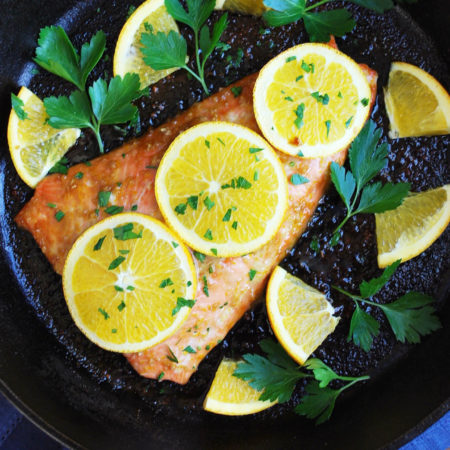 Baked Salmon with Orange Ginger Sauce
A flavorful recipe for baked salmon made with extra virgin olive oil, soy sauce, honey, orange zest, and fresh ginger root.
Ingredients
12

oz

wild-caught salmon filet

skin-on

1

tablespoon

extra virgin olive oil

1

tablespoon

soy sauce

1

tablespoon

local honey

1

tablespoon

orange zest

1

medium garlic clove

peeled and chopped

1

piece

fresh ginger root

about 1" size, peeled and chopped

½

teaspoon

salt

1

tablespoon

brown sugar

*optional: orange slices

for garnish
Instructions
Place all ingredients for the sauce in a mini food processor, or blender, and blend until smooth. 

Place salmon, skin side down, in a cast-iron skillet or baking dish seasoned with a little olive oil. Pour sauce over the fish, using a pastry brush to coat the top.  Top with a few orange slices, if desired.

Bake at 400 degrees for 12-15 minutes depending on the thickness of your filet.  Baste fish with sauce every 5 minutes or so and remove from the oven when it flakes easily with a fork and reaches an internal temperature of 135-140 degrees F.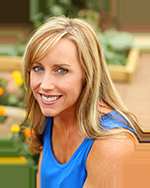 Latest posts by Amee Livingston
(see all)