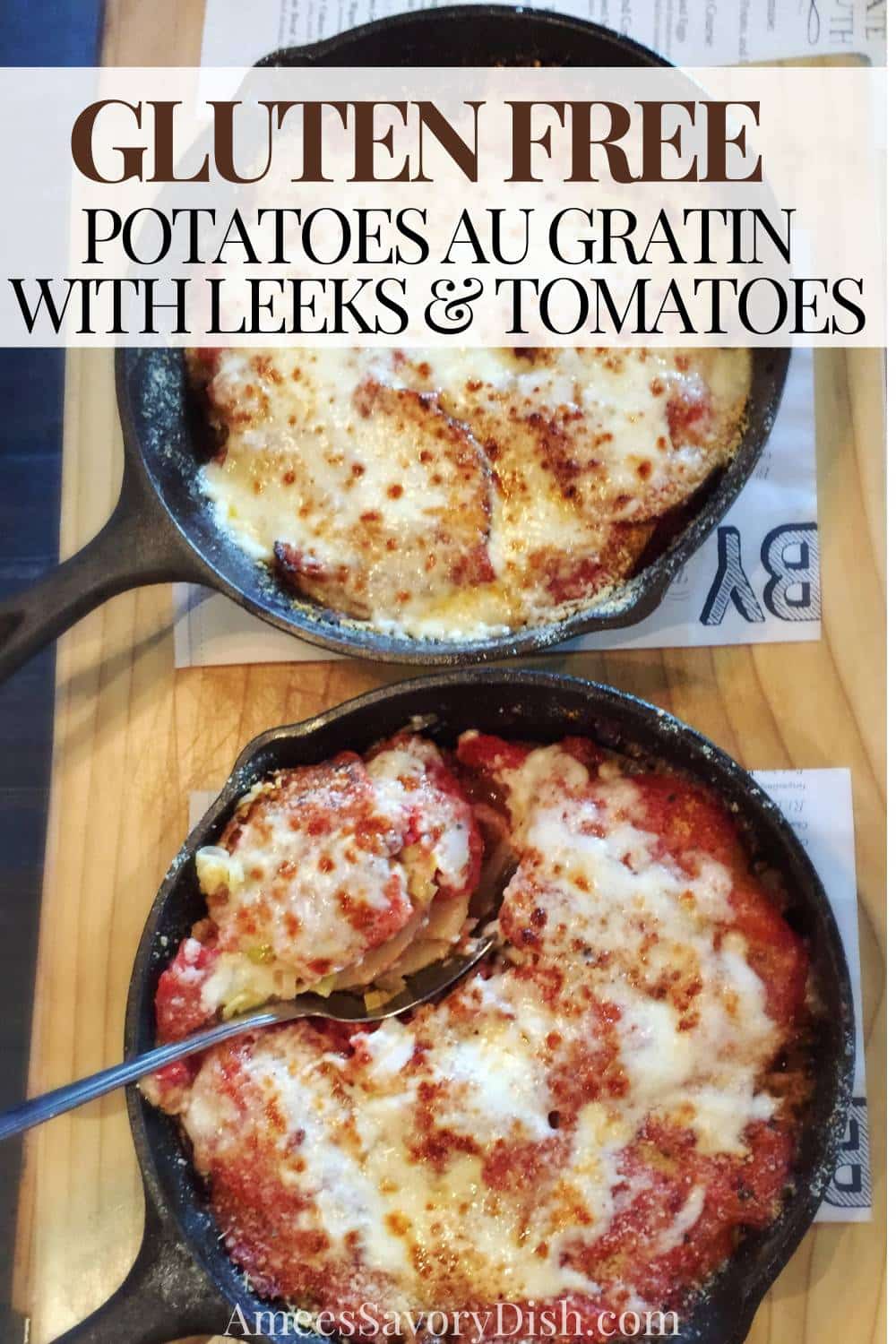 A mouthwatering recipe for gluten-free Potatoes Au Gratin made with Yukon gold potatoes, fresh herbs, butter, cream, leeks, tomatoes, and Parmigiano-Reggiano cheese created by Chef Hugh Acheson. *This culinary education event was paid for by Tuttorosso tomatoes. All opinions are my own.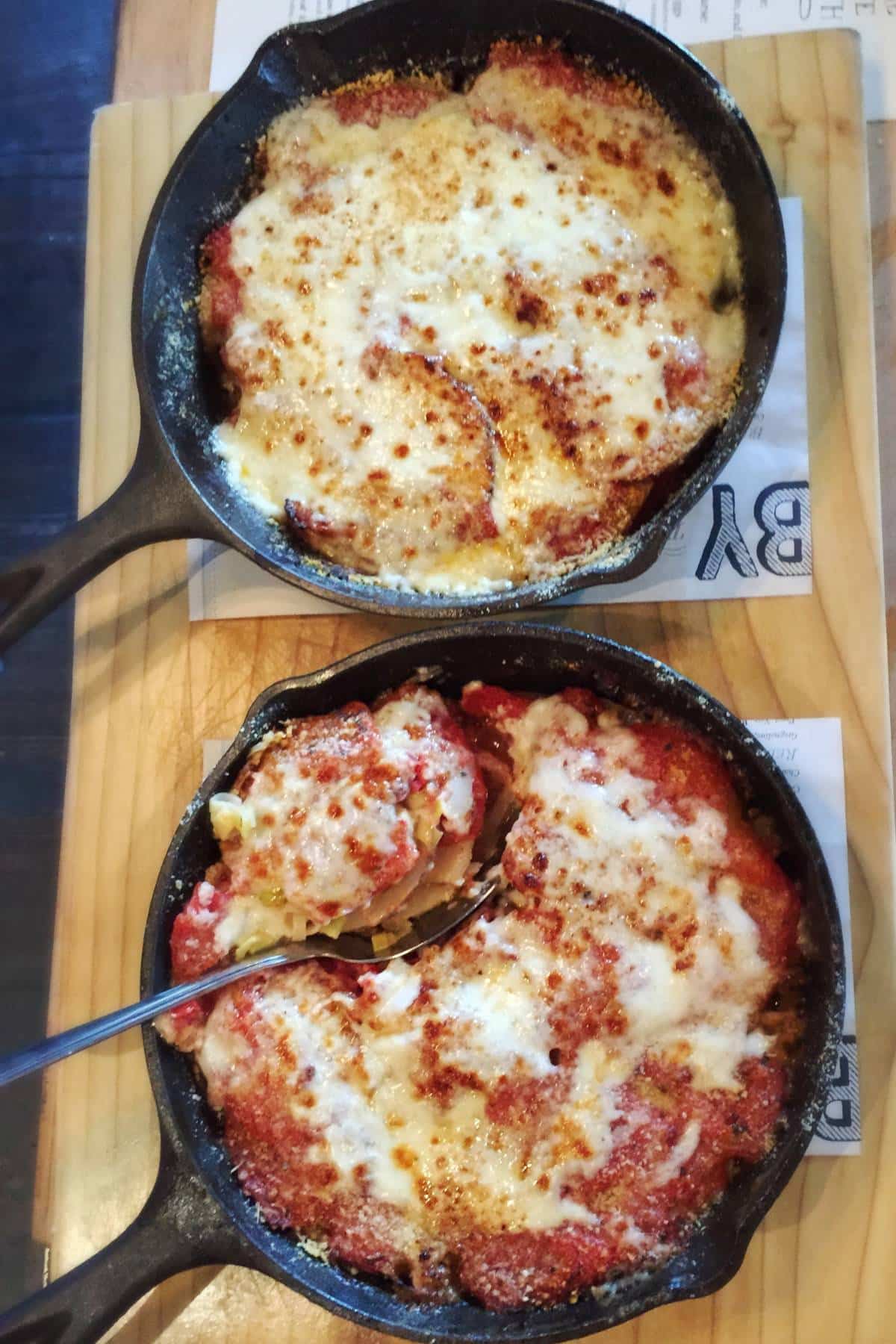 I wanted to share my recent experience at Empire State South in Atlanta, Georgia hosted by Tuttorosso tomatoes. A small group of bloggers/food writers were invited to attend a cooking demonstration from Chef Hugh Acheson and a luncheon presentation from Tuttorosso brand tomatoes.
This gluten-free potato au gratin with leeks and tomatoes was the recipe Chef Acheson prepared for us and you need to make it ASAP. It's guaranteed to steal the show on your holiday table!
Our venue for the afternoon...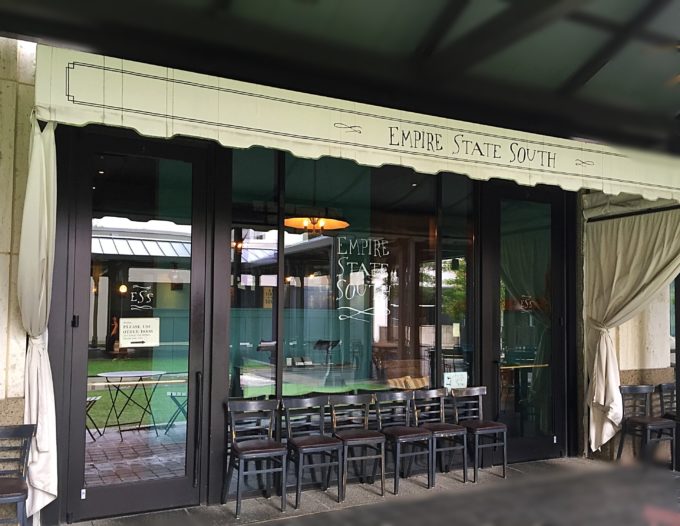 We enjoyed a three-course meal that included assorted pastries, baked eggs, braised salmon, and this delicious potato au gratin. Everything was amazing.

Cooking Tips From Chef Hugh Acheson
Chef Acheson talked about the importance of fresh herbs in cooking. He also recommended tearing basil with your hands instead of cutting to prevent bruising of the leaves. He was a lot of fun and gave a really entertaining presentation. I loved his stories about his teenage girls. Since I have teens at home myself, I could totally relate!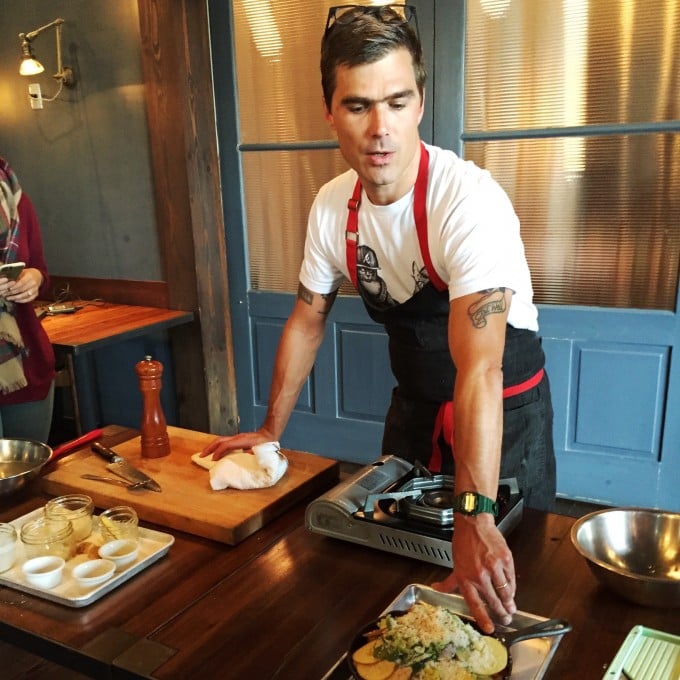 The tomato tasting was enlightening. I had no idea how much difference there would be between the color, taste, and texture of canned tomatoes. The Tuttorosso tomatoes won hands-down compared to the others. We saw the cans being opened, so I know it wasn't rigged.
We judged each brand based on color, texture, juice consistency, the amount of peel left on the tomatoes, and taste. I know which ones I'll be buying, from now on, for my recipes! By the way, Tuttorosso is a part of the Red Gold brand and I was already a big fan of their product line. For more information on the brand and where to buy them, visit Tuttorossotomatoes.com.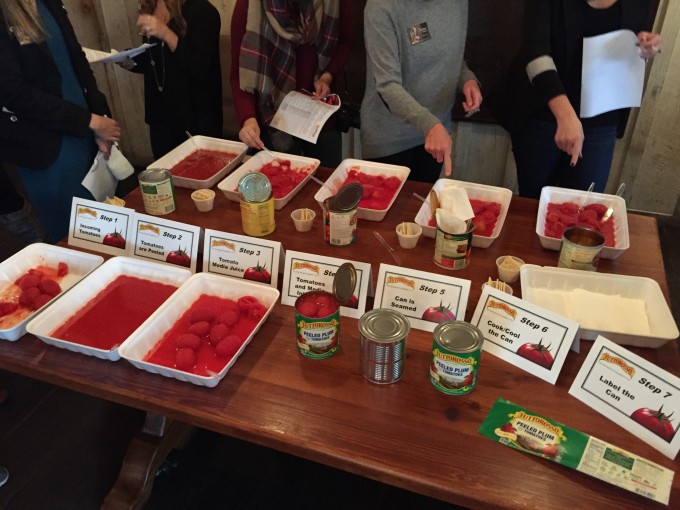 The baked eggs and braised salmon were delicious! I love the presentation of the hot dishes in mini cast iron skillets.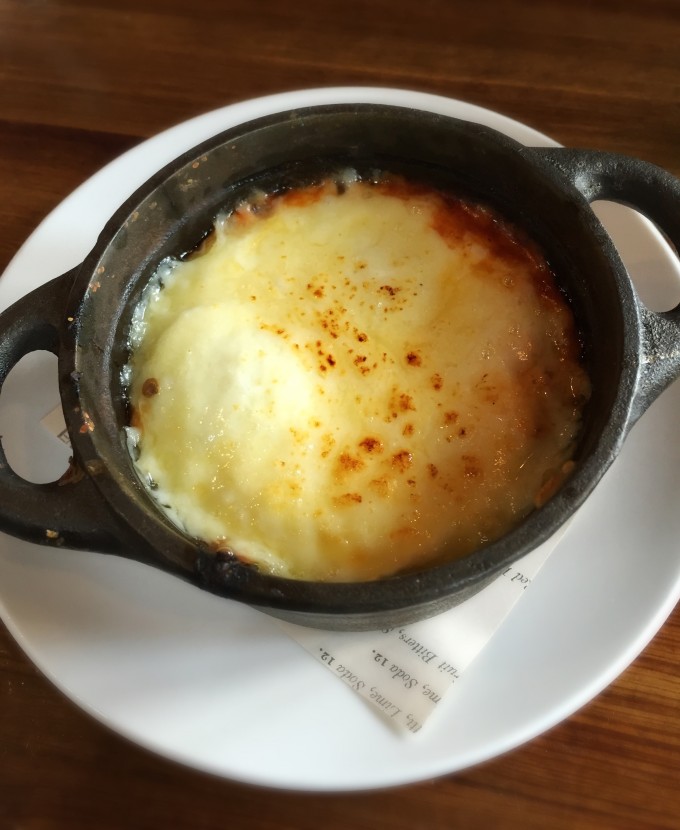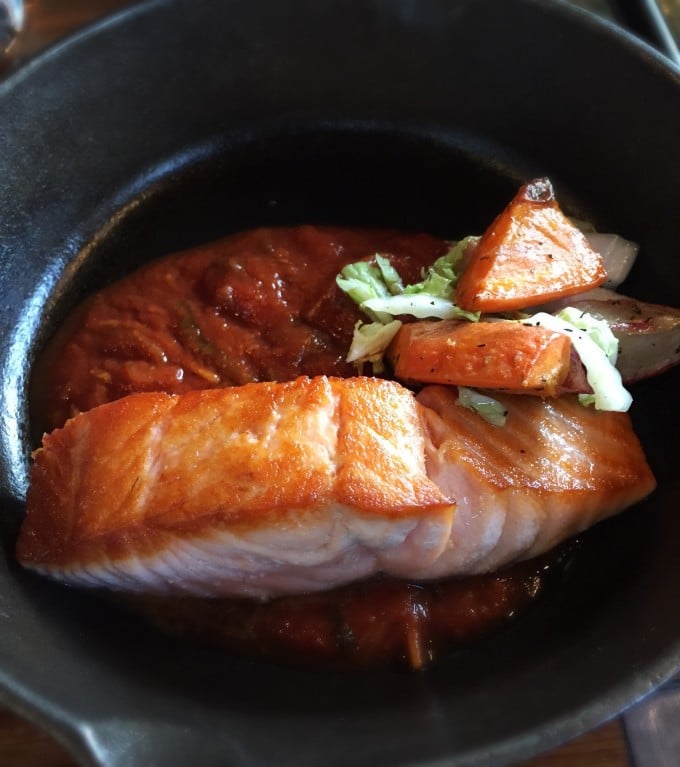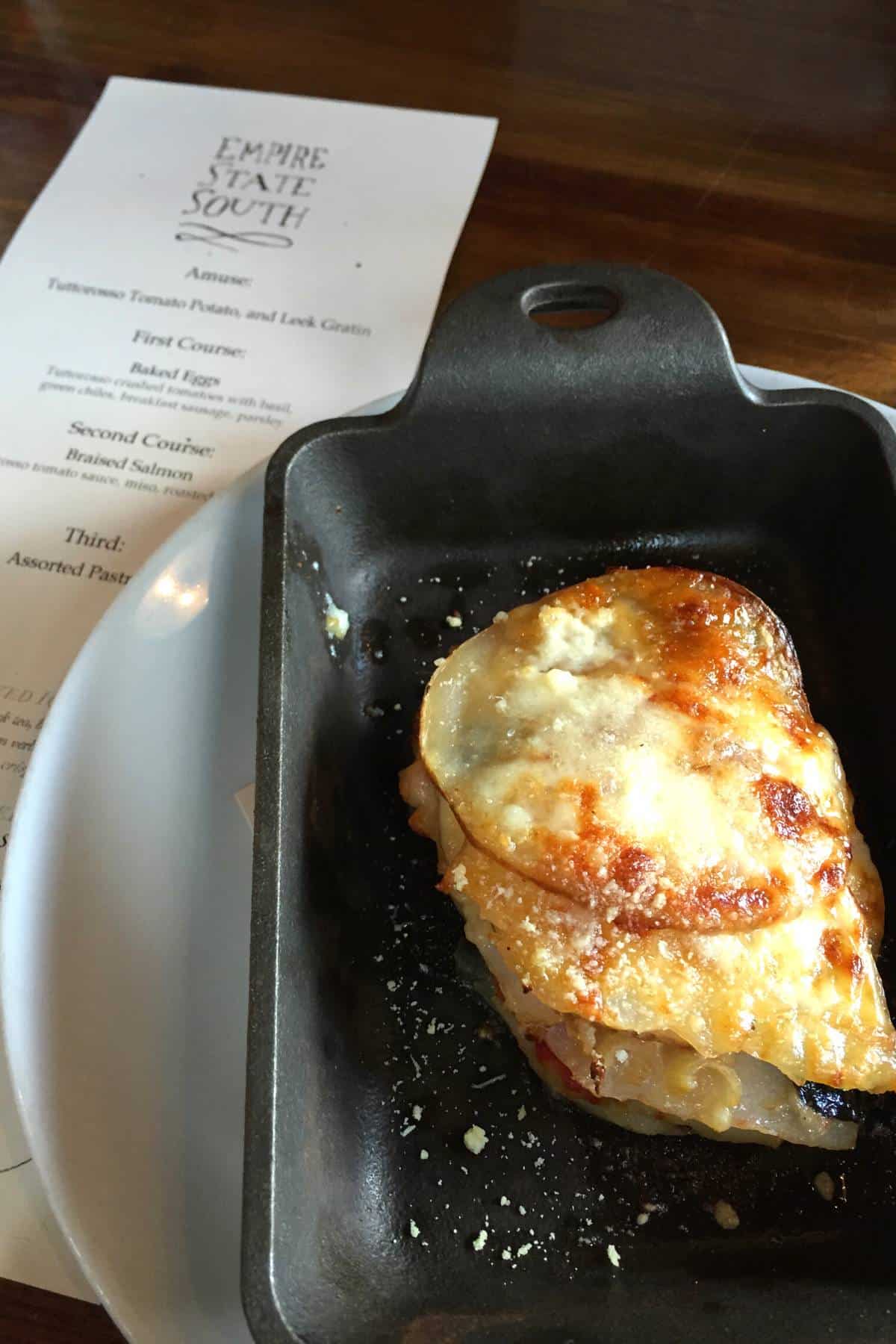 Here's the whole foodie gang together for a group shot. It was fun meeting some of these ladies that I have networked with online over the last several years.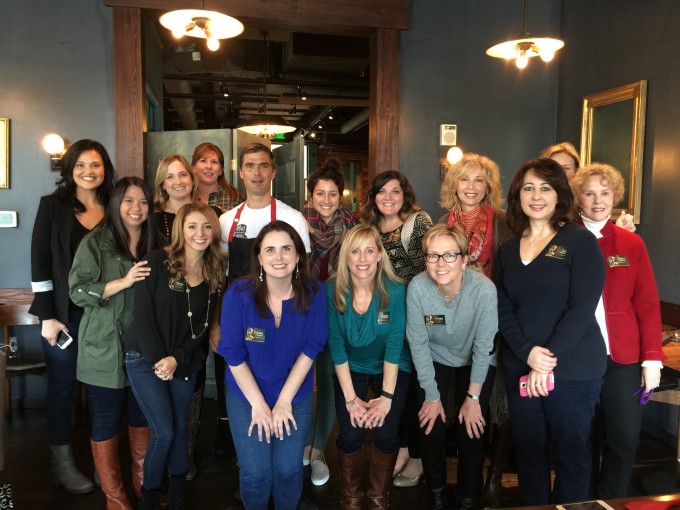 And last, but not least my picture with the Chef. You can catch him as a celebrity guest chef on Bravo's Top Chef, which airs on Thursdays at 10/9C.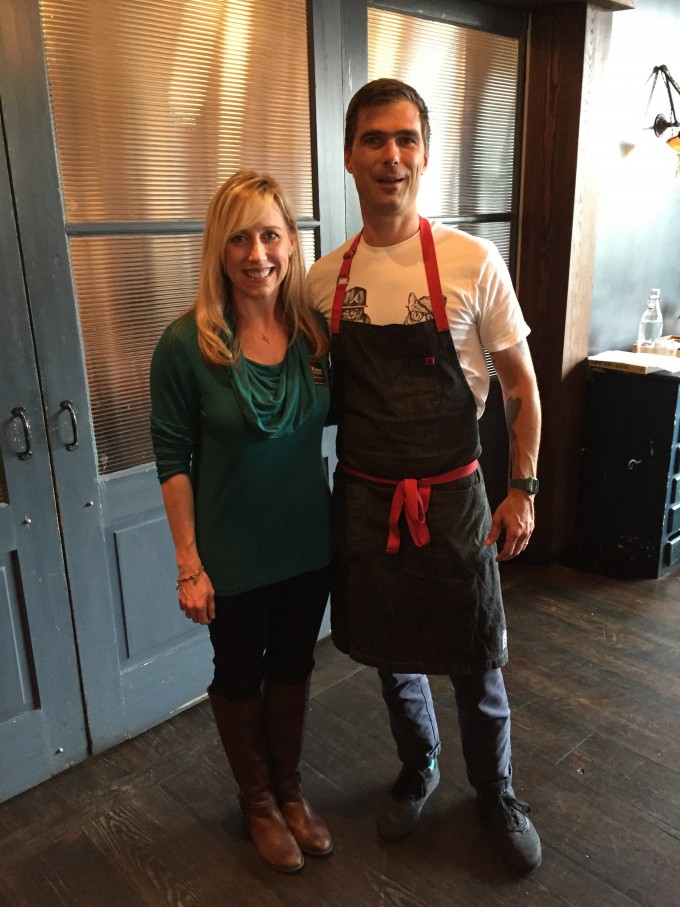 Without further adieu, the recipe that won our taste buds...
I highly recommend Chef Acheson's cookbook, The Broad Fork, for getting more delicious phytonutrients in your diet while supporting your local farmers.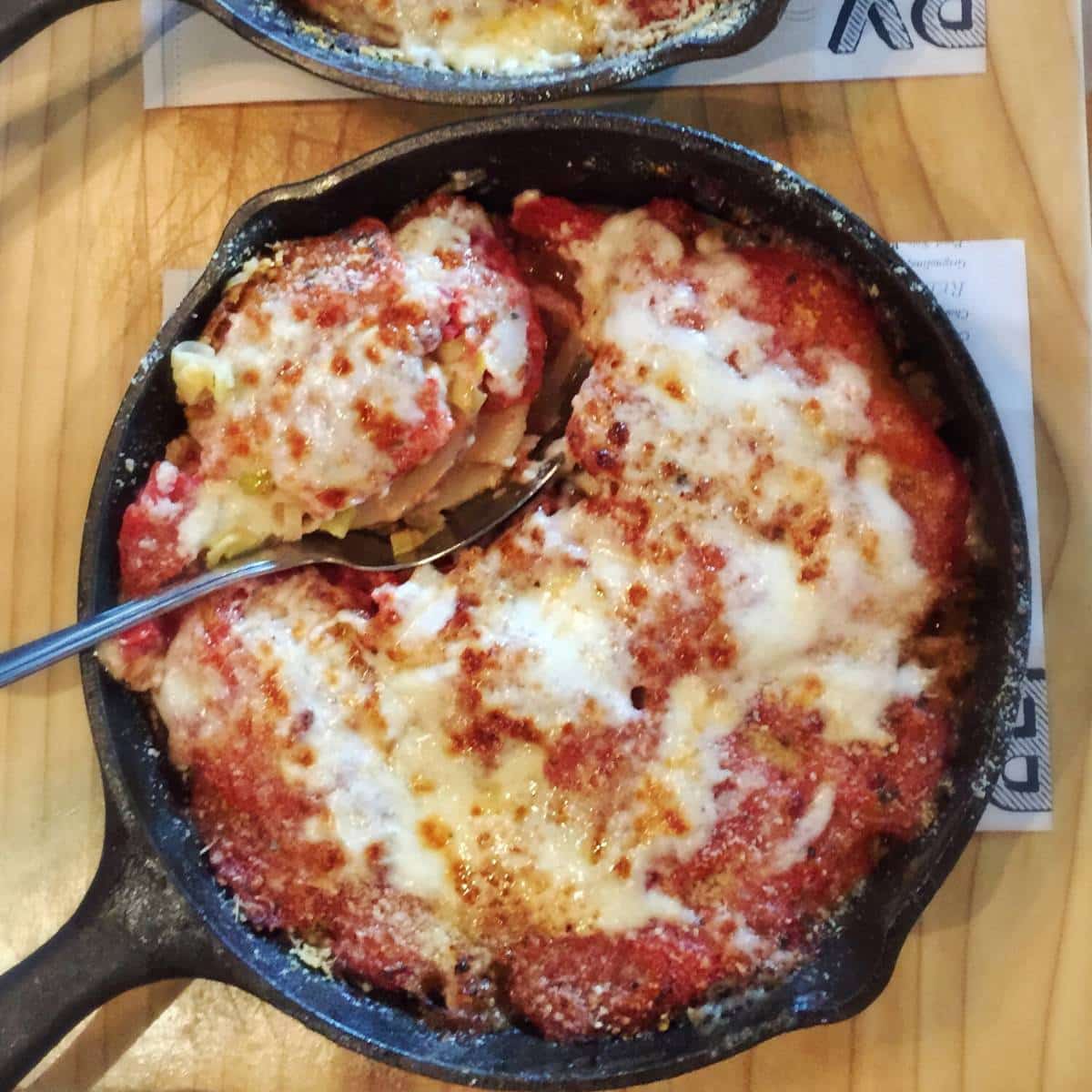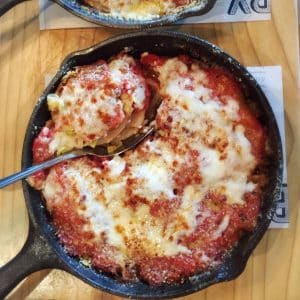 Gluten-Free Potato Au Gratin with Leeks and Tomatoes
Recipe from Hugh Acheson and Tuttorosso Tomatoes
Ingredients
2

leeks

3

tablespoon

butter

1 ¼

teaspoon

kosher salt

5

medium Yukon gold potatoes

about 1 pound

1 ½

tablespoon

extra virgin olive oil

½

teaspoon

freshly ground black pepper

1

teaspoon

chopped fresh thyme

28

oz

can Tuttorosso® No Salt Added Peeled Plum Italian Style Tomatoes

½

cup

fresh basil leaves

packed, torn into pieces

1 ¾

cup

shredded Parmigiano-Reggiano cheese

½

cup

heavy cream
Instructions
Preheat oven to 400º F.

Leaving roots intact, slice leeks in half lengthwise.

Rinse under cold water to dislodge any dirt between the layers.

Most dirt is where the leek changes from white to green, about halfway up. Cut off dark green parts and discard.

Slice the leeks into ¼ inch half-rounds all the way down to the root.

Discard roots.

Melt butter in a sauté pan over medium-low heat.

Add the leeks and cook until wilted and tender, about 15-20 minutes.

Remove from heat and season with ¼ teaspoon of salt.

Using a mandolin, slice skin-on potatoes into ⅛ inch thick rounds.

Place slices in a bowl of cold water, rinse for 10 seconds, and drain.

Place drained potatoes in a bowl and toss with olive oil, ½ teaspoon of salt, black pepper, and fresh thyme. Toss well and set aside.

Drain tomatoes in a colander. Working over the colander, use your hands to gently open the tomatoes and tear into large, flat chunks.

Place drained tomato pieces into a bowl. Toss with the remaining ½ teaspoon salt, fresh basil, ¾ cup Parmigiano-Reggiano, and heavy cream.

In an 8x8 inch casserole dish or a 9 inch cast-iron pan or a pie plate, spread ⅓ of the leeks in the bottom of the dish.

Layer with ⅓ of the potato slices, shingling them around in a circle until the surface is covered. Spread ⅓ of the tomato mixture over the potatoes. Repeat two more times.

Transfer casserole to the oven and bake 35 minutes.

Briefly remove from oven and sprinkle with remaining cheese.

Return casserole to oven and cook for an additional 25 minutes, until surface is bubbling and the cheese has browned.

Remove from oven and cool for 5 minutes and serve.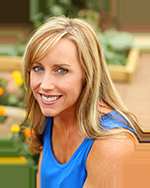 Latest posts by Amee Livingston
(see all)