I adore my Nana's cucumber pickled salad!  My mom loves this salad, too, and has made it for years.  She had it often growing up, especially on holidays and special occasions.  A few years ago, I started a recipe scrapbook project and asked my mother, my Nana and my mother-in-law to write their favorite recipes down on recipe cards.  I wanted to have their recipes, in their own handwriting, to pass along to my children.  I wish that I could have done this before my paternal grandma passed, but I was lucky enough to get some of her original, hand-written recipes from my family. 
Now I have recipes from great grandmothers, grandmothers and my own personal favorites to pass down to the next couple of generations.  I included special photos of them and I plan to add stories behind the recipes.  It's quite a special treasure for me and it's been a fun project.  This recipe is one of my Nana's favorites that she included for my book.  I hope you love it as much as our family does.  Enjoy~
Cucumber Pickled Salad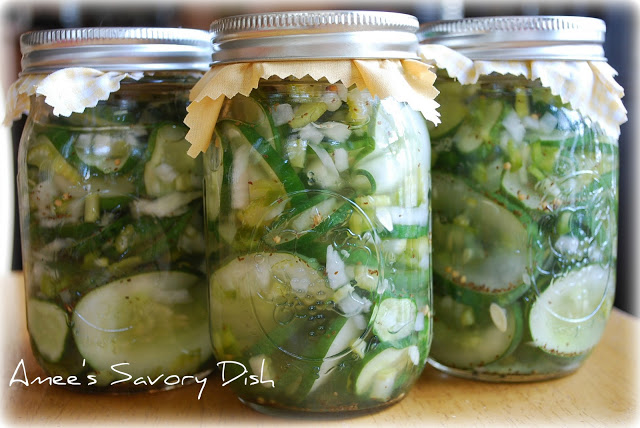 Ingredients:
8 cups cucumbers, sliced thin with peel
1 cup diced celery
1 cup diced green pepper
1 cup diced or sliced onion (I love mine diced, but that is a personal preference)
1 1/2 cups sugar
1 cup white vinegar
1 tsp celery seed
1/2 tsp mustard seed
2 tbsp sea salt
Method:
Place sliced cucumbers in a large bowl and sprinkle with 2 tbsp sea salt.  Stir to coat, cover and let sit for 3 hours at room temperature.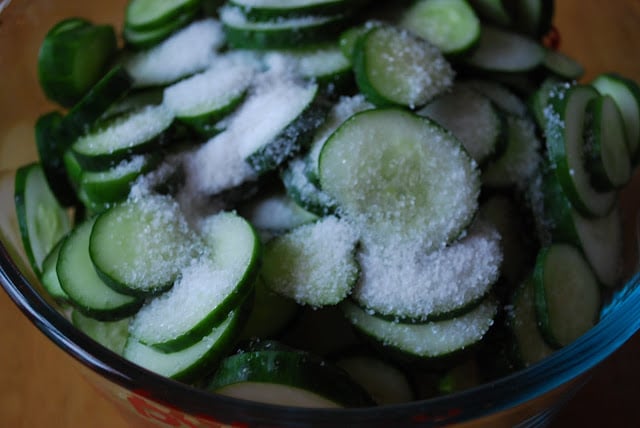 Meanwhile, stir together sugar, vinegar, mustard seed and celery seed in a large bowl.  Let sit while cucumbers are in the water extraction process.  Stir to combine and allow sugar to dissolve.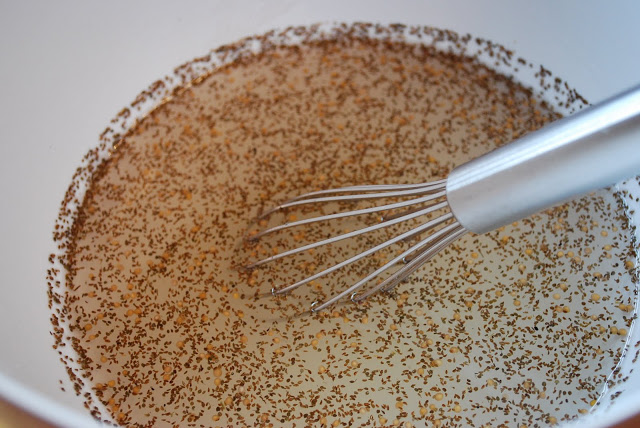 Chop green peppers, celery and onions (or slice onions if you prefer rings).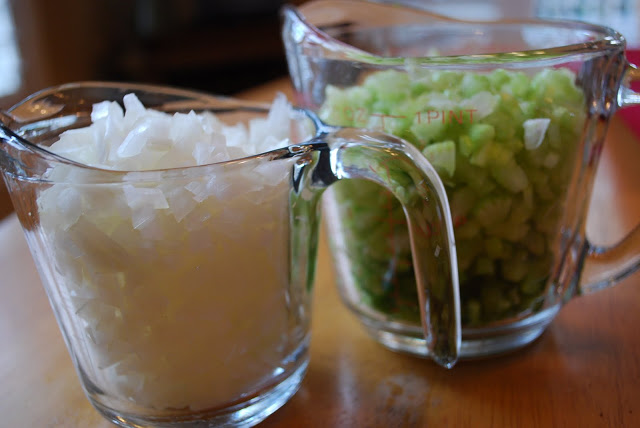 After three hours, drain cucumbers and rinse in very cold water in a colander.  This helps to remove the excess salt.  Drain thoroughly.  Mix everything together in a large bowl and refrigerate overnight.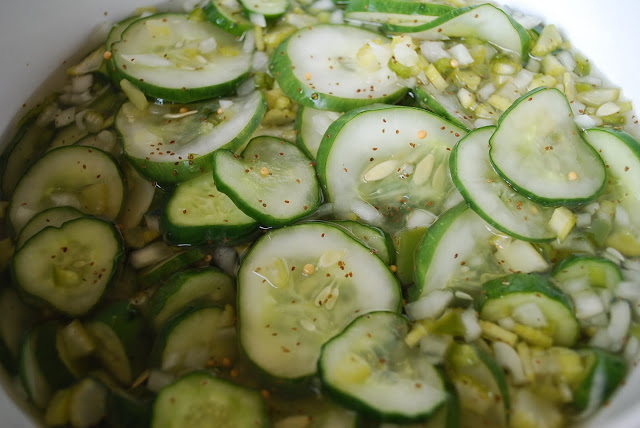 Store in the refrigerator for up to 6 weeks or freeze. No canning, no hassle….simply delicious.