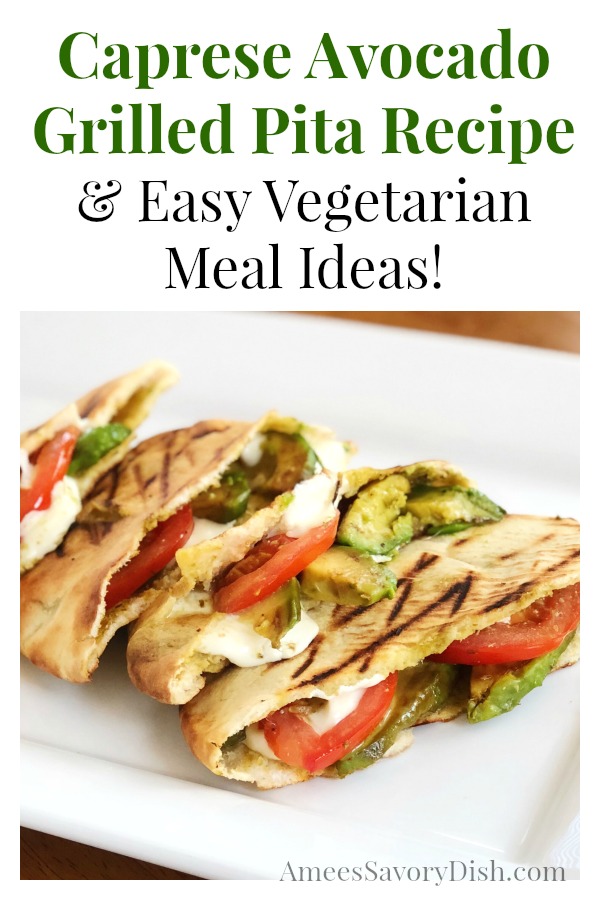 Caprese Avocado Grilled Pitas make a simple and easy vegetarian meal that you can throw together in minutes. Fast and healthy is always a win!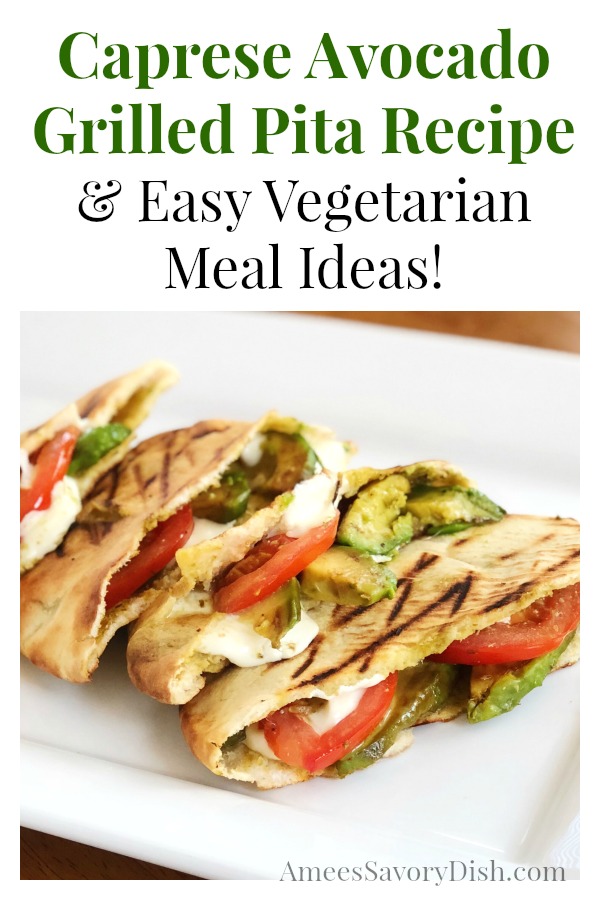 Coming home to an empty kitchen after a long day of work or school, is never an enjoyable scenario; however, it is a problem that a lot of people face. As someone that can relate to this problem, I wanted to find a way to not stress about cooking something that is healthy, but still tastes great.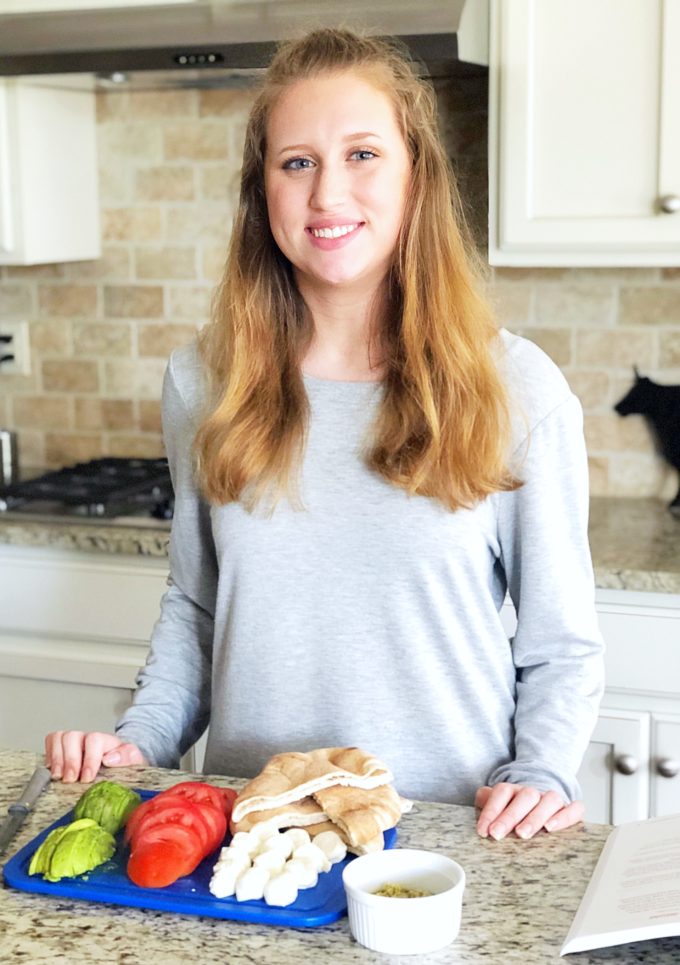 Hey, I'm Lauren, Amee's daughter! To explain why I have this problem when I have a mom that cooks for a living, I'll give a little background.
I have always loved animals since I was little. Whether it was a cat, a lizard, or a cow, I loved to play with it and pet it. However, I grew up in a household of meat-eaters and even a Dad that hunts. From a pretty young age, I felt bad for eating the animals that I had loved to see grazing in fields as we drove through parts of Georgia. I even remember purposely eating over at a friend's house when my dad had cooked a deer for dinner. So, not to long ago I decided to finally do something about my guilt. I quit eating meat all together!
Personally, I didn't experience "meat-withdraws", and I took up the vegetarian lifestyle with ease. The only problem I ran into was dinner. I was accustom to coming home from school with dinner on the table, but now, I had to throw together a salad or make some eggs.
My mom does make some meatless meals that I can eat, one of my favorites is this Crustless Spinach Quiche, but there are times when I have to make my own alternative protein sources. When I found a cookbook for vegetarians, like me, I was automatically interested in it. I was lucky enough to receive the chance to review this cookbook for my mom's blog! There are also great recipe ideas on her website, The Wimpy Vegetarian, so definitely check that out, too.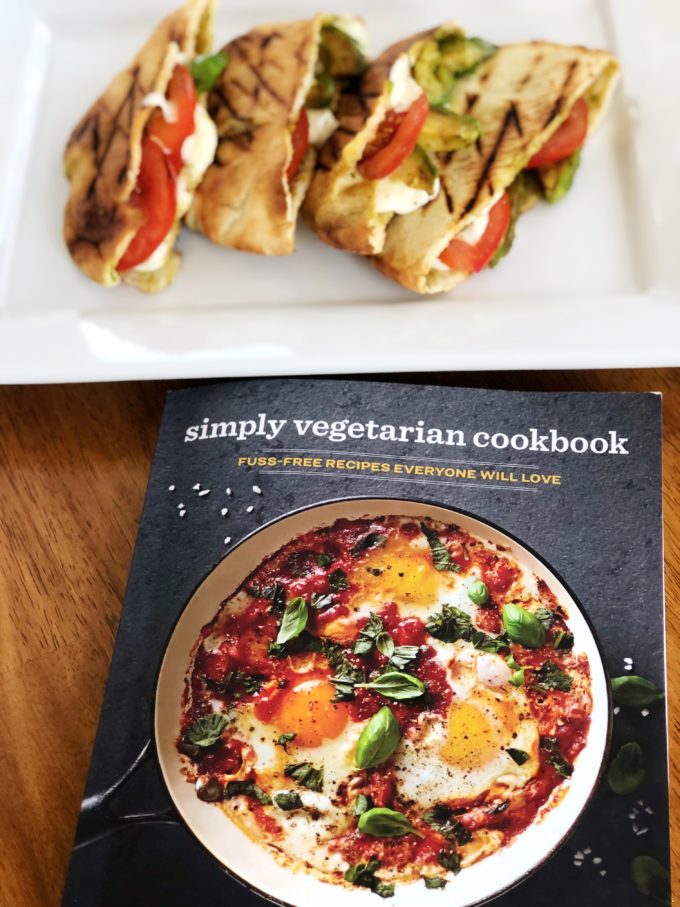 The cookbook, "Simply Vegetarian Cookbook" by Susan Pridmore, focuses on easy meals for busy people. Even though the cookbook is made for vegetarians, the author included "Flexitarian Tips" for anyone who would like to include meat in their meal. Some other features that I found useful were the charts of meatless Power Proteins, Carb Swaps, and Omega-3s.
Trying to find the recipe that I wanted to use in this review was difficult because of all the great options including No-Cook recipes, Five Ingredient recipes, recipes that take thirty minutes or less, and so much more. In the end, I decided that I wanted to make Caprese Avocado Grilled Pitas from the Five-ingredient recipe section of the cookbook.
All you need to make Caprese Avocado Grilled Pitas are a few simple ingredients.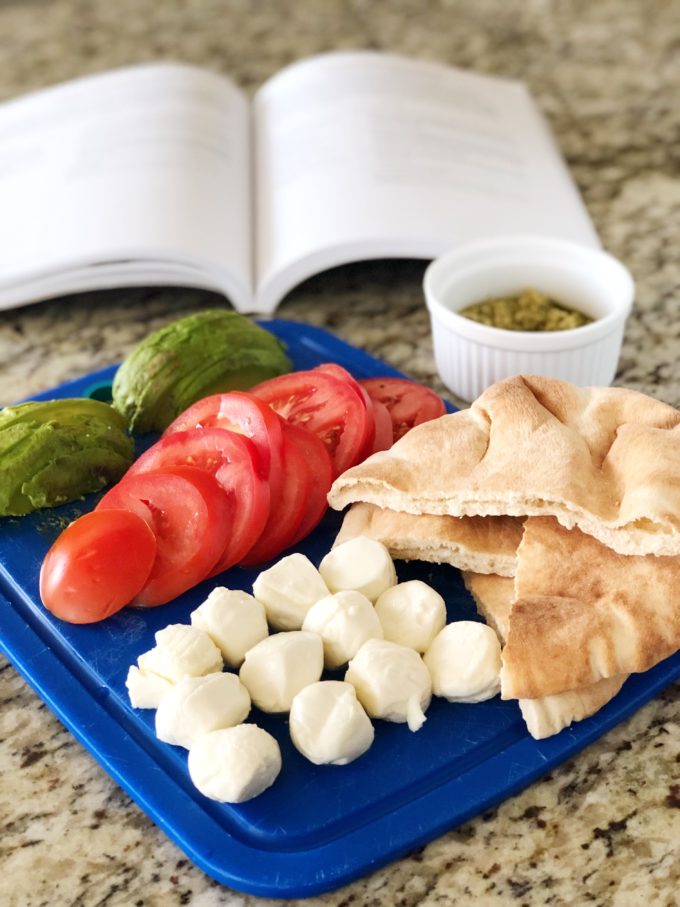 I was interested in this Caprese Avocado Grilled Pitas recipe because it reminded me of my go-to sandwich at Starbucks, the Mozzarella Tomato Caprese Sandwich. So, I decided to pick it for my recipe post.
Simple Caprese Avocado Grilled Pitas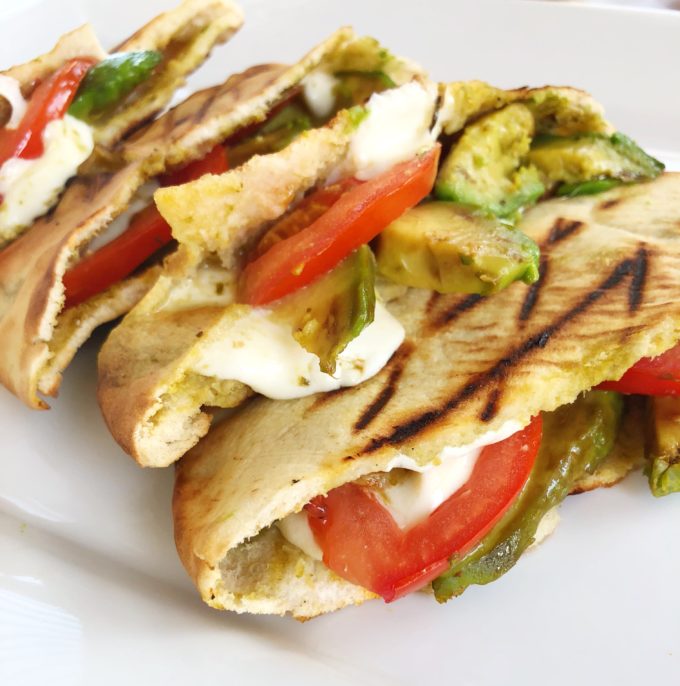 Making the recipe was very easy, as the name of the entailed. It took about 15 minutes to make and the outcome was super tasty! I hope that you enjoy them as much as I did!
If you love this Simple Caprese Avocado Pitas recipe and want more easy and tasty vegetarian recipes like this, you can grab a copy of The Simply Vegetarian Cookbook on Amazon through my mom's affiliate link. 🙂
More Vegetarian Favorites
Vegetarian Stuffed Poblano Peppers
Gluten-Free Crispy Eggplant Stacks
Fresh Tomato Basil Pasta Sauce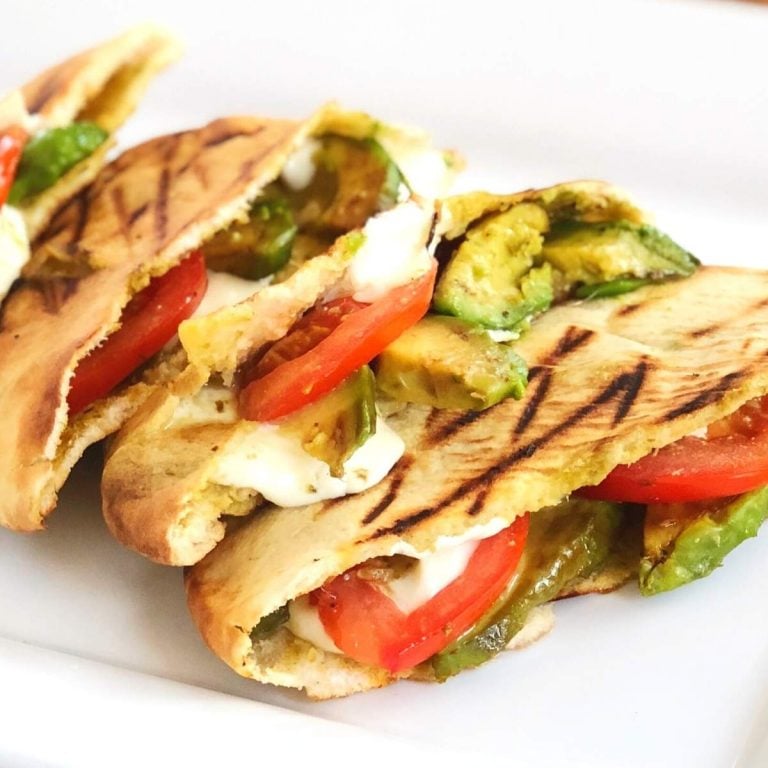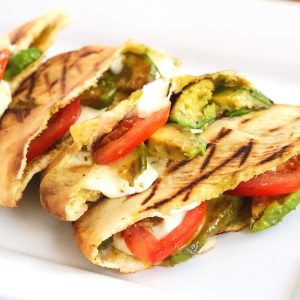 Caprese Avocado Grilled Pitas
Caprese Avocado Grilled Pitas make a simple and easy vegetarian dinner that's healthy and delicious!
Print
Pin
Rate
Ingredients
2

pita rounds

2

tablespoon

basil pesto

8

slices

mozzarella cheese

I used the mozzarella balls

1

large ripe tomato

sliced

1

avocado

sliced lengthwise into wedges

extra virgin olive oil

for the grill pan
Instructions
Cut each pita round in half to make 4 pockets.

Open each pocket and spread the pesto on both sides.

Layer one slice of mozzarella inside each of the 4 pita pockets, top with slices of tomato and avocado, and end with another slice of mozzarella.

Heat a grill pan over medium-high heat and add just enough olive oil to slick the surface. Place the pita pockets in the pan and cook for 3-4 minutes on each side, or until cheese is melted.

*Flexitarian tip: Add slices of crisp bacon to the pitas before grilling.
Nutrition
Calories:
524
kcal
|
Carbohydrates:
29
g
|
Protein:
18
g
|
Fat:
40
g
|
Sodium:
511
mg
|
Fiber:
10
g
|
Sugar:
4
g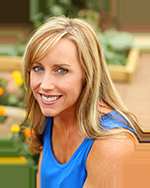 Latest posts by Amee Livingston
(see all)