Baked mostaccioli is easy comfort food at its best! This Italian pasta casserole is filled with grass fed beef, Italian sausage, fresh vegetables, and lots of cheese!
Recently, I brought dinner to my neighbors that had a new baby.  They love pasta and I knew that this baked mostaccioli would be the perfect comfort food to prepare.  I also like to bake casseroles in disposable pans, to make things easier for them.  Washing dirty dishes should never be an issue for a tired new mom!
I've made this easy comfort food quite a bit in the past, and it always gets great reviews, so I want to share the recipe with you.
When I make baked mostaccioli for our family, I like to use a whole grain or protein-enriched pasta.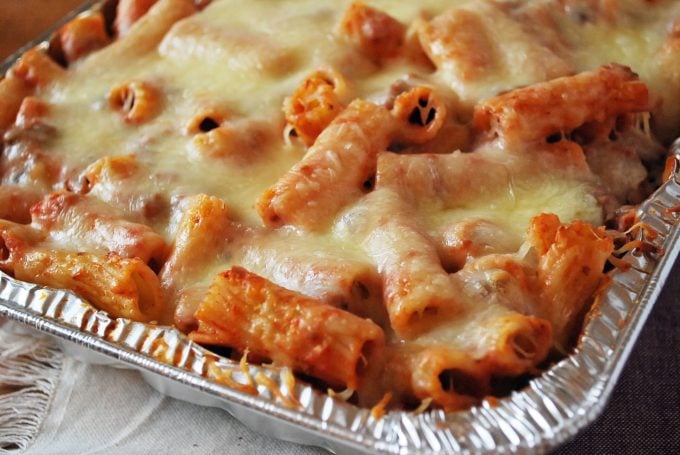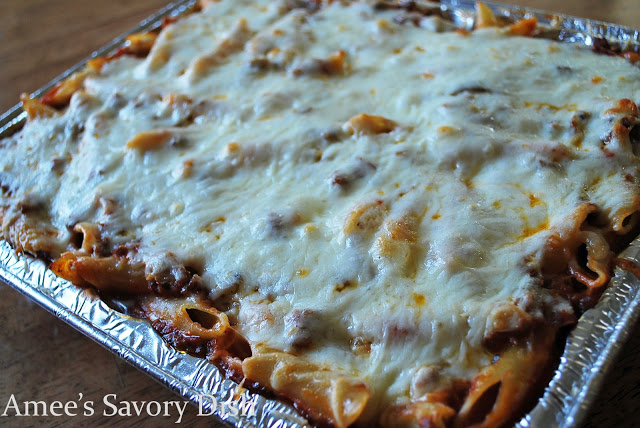 Baked Mostaccioli
Adapted from Cooks.com

Ingredients:
8 oz Mostaccioli
1 lb grassfed ground beef
1/2 lb Italian sausage
1/4 cup chopped onion
1/4 cup chopped green peppers
2-3 cloves garlic, minced
1 (28oz) can tomatoes, pureed
1 (8oz) can tomato sauce
1 (6oz) can tomato paste
1 tsp sea salt
2 tsp cane sugar
1 tbsp red wine
1 tsp Italian seasoning
1/4 tsp black pepper, freshly ground
1 large bay leaf
1/2 cup freshly grated Parmesan
8 oz Mozzarella cheese, freshly shredded 

Directions:
Preheat oven to 350 degrees. Cook the pasta in boiling salted water until almost tender.  Drain.  Cook ground beef, Italian sausage, onion, green pepper and garlic until vegetables are soft and meat is lightly browned.  Drain.  Add all other ingredients to the pot, then add 2 cups of water, cover and simmer for 30 minutes.  Stir in Mostaccioli and put into a greased 9×13 pan.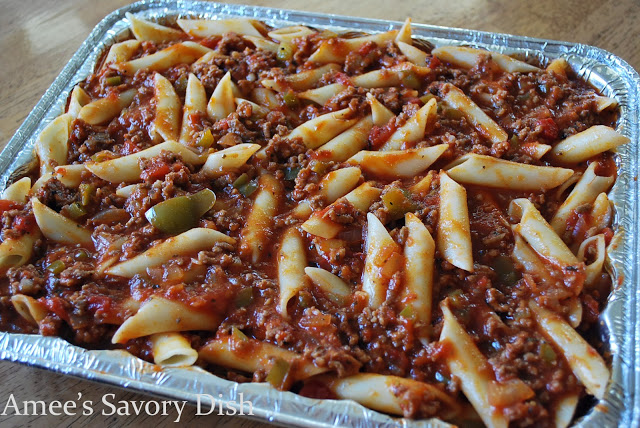 Sprinkle with Parmesan cheese.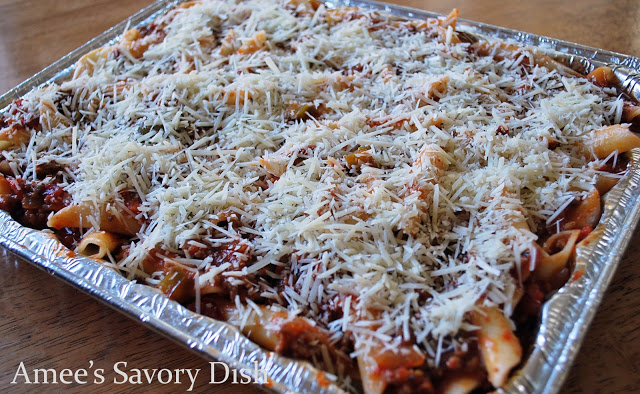 Cover with foil and bake for 35 minutes.  Uncover and sprinkle with Mozzarella cheese and bake for 5 minutes more or until cheese is lightly golden on top.  
Serve the baked mostaccioli with a big garden salad, crusty garlic bread and a nice glass of red wine.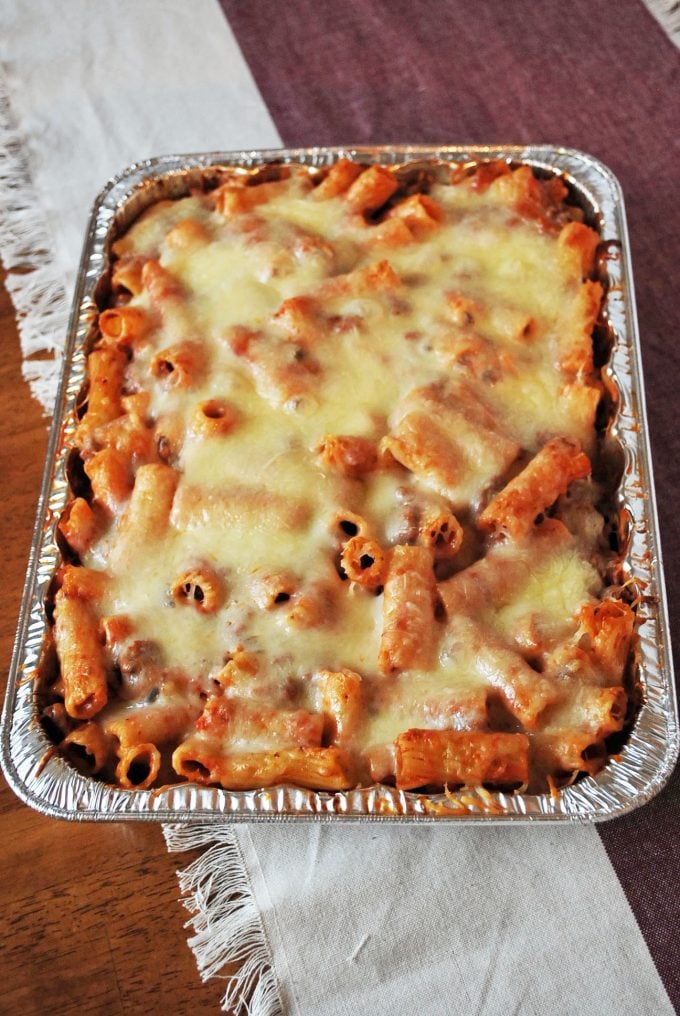 SaveSave
SaveSave