Live Well is a one day, healthy food conference for food bloggers.
Recently, I had the privilege of attending the Live Well event in Chicago hosted by "Beef It's What's For Dinner". I had a fabulous time with our hosts and the 18 other bloggers invited to attend. The theme of the event was "Celebrating Food for Simple, Strong & Better Living. We started our weekend with a welcome reception at the Phoenix Lounge, located inside the gorgeous Wit Hotel in the heart of downtown Chicago.
Our guest speakers for the reception were Anne Burkholder and her daughter, Megan. They shared their story about owning and operating their family-owned cattle ranch in Nebraska. Anne is truly a spirited speaker about her work. She describes, with great detail, how they work hard to ensure the health, safety and humane treatment of the cattle they raise. Megan spoke about helping out on the farm and what she enjoys about life on the ranch. It was very evident that they run a seamless operation and are extremely passionate about their work. I really enjoyed learning about the farm-to-table process for beef production. It's not just something that magically appears in a wrapper. We should all educate ourselves on the source of our food that we feed to our families.


Next on the Live Well agenda was a trolley ride to Sable Kitchen and Bar for appetizers and cocktails.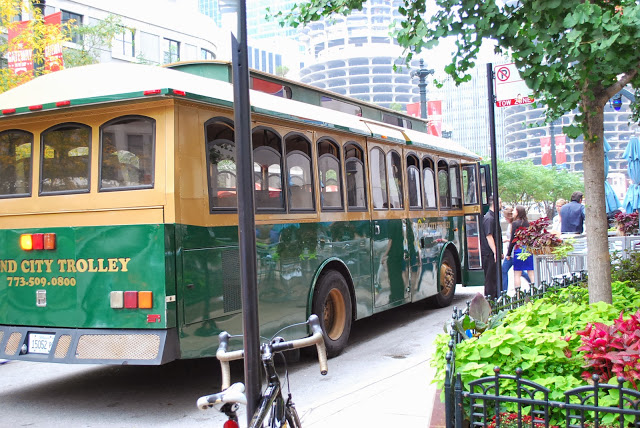 We each gave an introduction and told a little bit about ourselves and our blogs. It was really fun getting to know my fellow attendees. I realized right away that we had a really fun and dynamic group of people. As for the food here, the artisan cheese board, short rib sliders and beet salad were amazing!
Cocktails at Sable....
After a great social hour, we took the trolley to Mastro's Steakhouse.

Here we were greeted very warmly by the wait staff and guided to our private room. Kari Underly, founder of Range, Inc., gave a wonderful and very informative presentation about the art of butchery.
Each of the Live Well attendees also received a signed copy of her book, "The Art of Beef Cutting", which I highly recommend for anyone looking to improve their culinary skills (see below for ordering info). This is an excellent reference for cutting meat and the best way to prepare certain cuts. It is very well written, perfect for the master chef to the home cook, with beautiful photography as a visible guide. Kari was very entertaining. We had some good laughs during this session, and we really were learning to live well!
After the presentation, we dined on a mouthwatering 3 course meal.

We started with a chopped salad, then, for our main course enjoyed petite filet with sautéed mushrooms, mashed potatoes and broccoli. My steak was cooked perfectly. For dessert, they brought out a trio sampler of cheesecake, their signature butter cake and chocolate torte. Everything was incredibly delicious (yes, I sampled all three!)

The next morning I enjoyed a relaxing yoga session followed by breakfast on the roof (27th floor) of the Wit Hotel. The view of the Chicago was breathtaking!
Breakfast with a view....
After breakfast, we had some great workshops on cooking and nutrition.
The first Live Well session, led by Carol Byrd-Bredbenner PhD, RD, from Rutgers University, was about living a healthy life to inspire others.
The next speaker was Dayle Hayes, MS, RD, who talked about her role as the adviser for school nutrition programs and the changes being implemented to improve the quality and nutrition of school meals.

We then headed to lunch where Executive Chef Dave Zino, treated us to a culinary demonstration on preparing delicious meals with beef.

Our first topic was about the four tastes (sweet, sour, salty and bitter) and were presented with a plate including a food item from each group.

Dave talked about the equalizing effect of presenting Umami (a meaty/savory taste derived from the Japanese word for delicious, umai) and how when the five are blended, a wonderful synergistic effect happens. Together they are delicious, but when sampled individually, it's a completely different sensory experience.
We dined on tomato bisque with buttery grilled cheese toast, a scrumptious sweet and savory beef salad and my favorite cookie of all time....French macarons!! Heaven in every single bite. The pistachio were my favorite....wish I had one right now....

Following lunch, we headed to The Chopping Block for a session on photography tips from Jennifer Marx and a really fun food challenge with our fellow attendees.

Sara Salzinski, the chef instructor, gave a nice introduction about the Chopping Block and her background in cooking and recipe development.


For the challenge, I was paired up with two other ladies, Jennifer over at The Fit Fork and Shaina at Food For My Family. They are both amazing, please visit their blogs for great inspiration! We were asked to create a twist on a traditional dish (ours was Cobb Salad) using top sirloin steak. We were encouraged to think outside the box, creating something original, but incorporating the traditional elements of the classic Cobb Salad in our dish.

Kind of like Iron Chef, but much less stressful. 🙂



Our chef assistants were great!

Getting started...

My team busy at work...

Our Live Well challenge creation was Sirloin Cobb Kebabs with Soft Boiled Eggs and Ranch Vinaigrette.

Our take home goodie bag full of tasty food.

The Live Well weekend was a really fantastic experience and I will be sharing more of what I learned through future blog posts and recipes. Be kind to your body with nourishing whole foods and be healthy, be fit and be well! xo~
Disclosure: Travel expenses provided by The Beef Checkoff. All opinions are my own and not influenced in any way.