I'm excited to share the Natural Pregnancy Cookbook with you today, along with a nutritious Banana Nut Health Shake recipe.  This cookbook is full of delicious recipes and nutrition tips from Dr. Sonali Ruder from The Foodie Physician.  No, I'm definitely not pregnant, that ship has sailed!  However, I know what an invaluable resource this can be to expectant moms and wanted to share it with all of you.
The healthy recipes in this book are perfect for anyone, so being pregnant is not a prerequisite for enjoying this cookbook, you'll love it regardless.  I've been blogging friends with Sonali for quite some time and I'm always impressed by her energy, talent and wisdom.  She's a chef AND a physician.  Impressive, right?!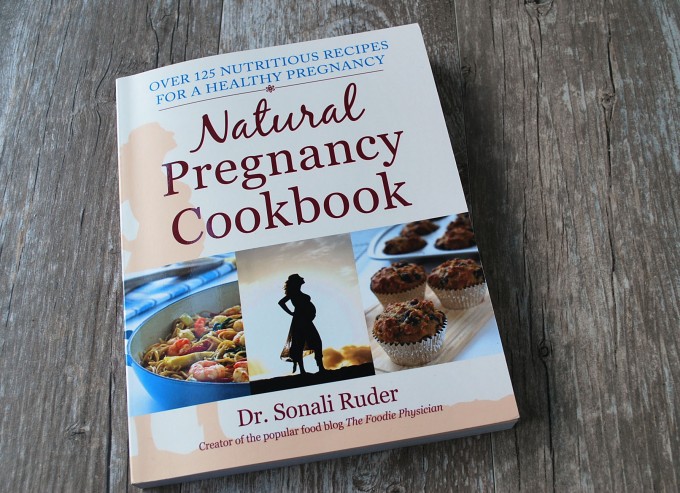 I wanted to highlight a few of the things that I really love about this book.  First and foremost, the tips in the front of the book are very helpful for expectant moms.  There are recommendations about how much weight is appropriate to gain, how much you should eat, what types of foods you should eat and a great lesson on macronutrients and micronutrients.
Dr. Ruder also has great tips on how to combat morning sickness, deal with pregnancy cravings and food safety during pregnancy.  I sure wish that I had this resource when I was pregnant!  I just ate everything that didn't move.
The recipes in this book are based off of healthy, whole food ingredients and they are great for even the pickiest palate.  I am so honored that Dr. Ruder included my Pumpkin Custard in the dessert section.  It's so delicious, you'd never know it was full of nutritious ingredients.  It was hard to choose a recipe to highlight for this post, but this smoothie sounded like a tasty, filling breakfast.
I know a lot of expectant moms are busy, so this a great recipe for mornings on the run.  Since I was making this smoothie for myself, for a meal replacement, I added a scoop of unflavored whey protein powder to boost the protein.  This added another 20 grams, which is perfect for my daily protein goal.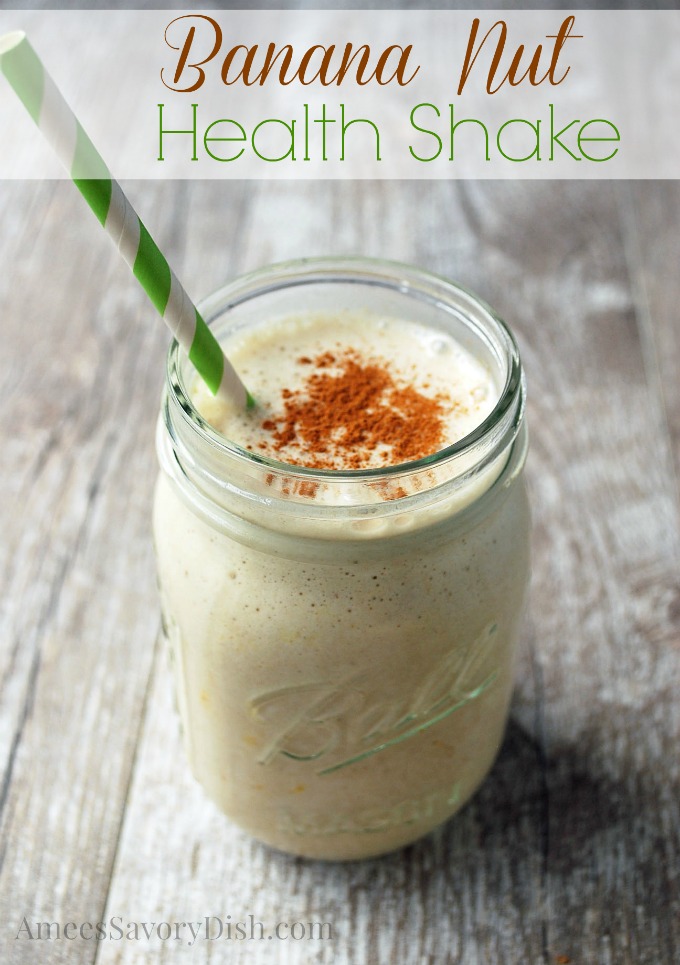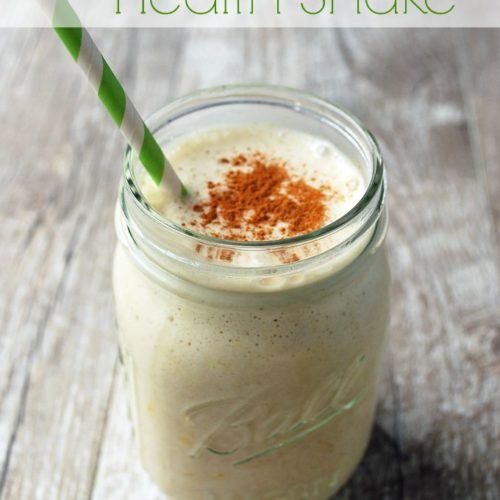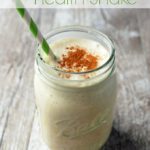 Banana Nut Health Shake
Ingredients
1

medium banana

2

cups

fortified unsweetened vanilla almond milk

3/4

cup

old fashioned oats

1 1/2

tbsp

almond butter

1

tbsp

ground flaxseed or flax oil

1/4

tsp

vanilla extract

1/8

tsp

cinnamon plus extra for garnish

2

tbsp

maple syrup

1/2

cup

ice
Instructions
Place all ingredients in a blender and blend until smooth. Garnish with cinnamon.
You can, conveniently, order Dr. Sonali Ruder's cookbook on Amazon.  You're going to love it!