Recently, I attended a culinary excursion to the Gulf Coast to experience some of the amazing flavors of the region and taste some of the area's finest, locally sourced Gulf seafood. We also enjoyed a few educational adventures, including a guided tour on a shrimping boat and a processing facility tour to see how our seafood is prepared for market.
Not only did I learn a lot about how seafood is harvested in the Gulf, but also learned some very eye-opening facts about the sourcing of the seafood we eat in our country. Did you know that 95% of American shrimp is farm-raised overseas?!
Wild American Shrimp is a very small percentage of our consumer market. The farm-raised shrimp lacks the flavor you get from saltwater shrimp. Also, only 1% of imported seafood in our country is tested. YIKES! The US has very strict testing guidelines for the seafood harvested within our borders, so be sure to check your packaging to find out exactly where your seafood is coming from.
I arrived in New Orleans a little early, so I had plenty of time to walk around this historical and culturally rich city and take in some of the sites. I checked in at the Royal Sonesta situated on the corner of the famous Bourbon Street.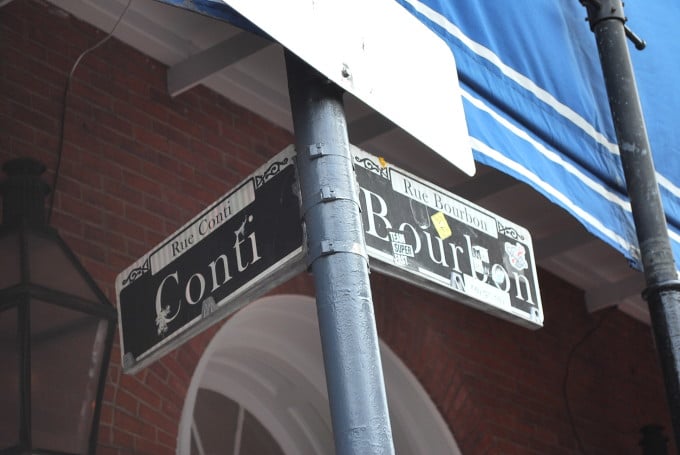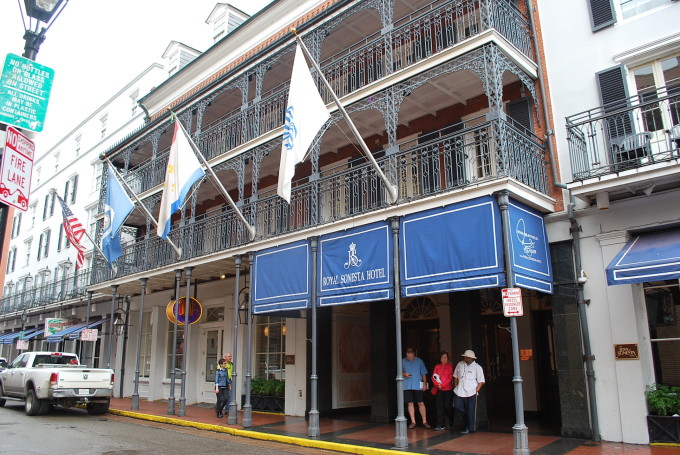 At the Royal Sonesta, they turn down your pillow and leave pralines. There was also this lovely jazz music playing on my radio, southern hospitality at it's finest.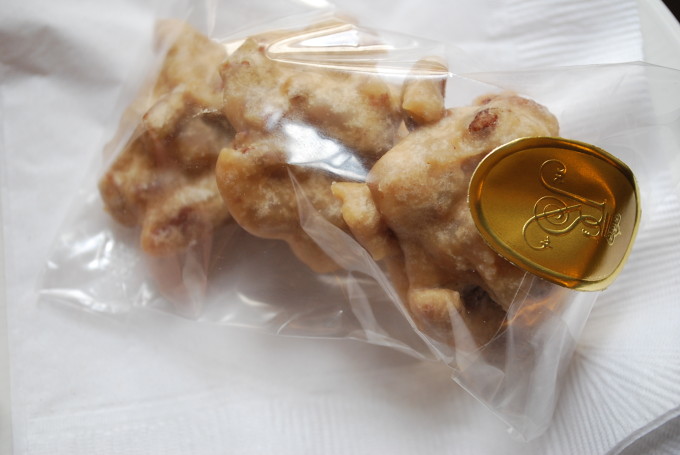 After lunch at Mr. B's Bistro (it came highly recommended by the concierge), I walked up and down almost every street in the French Quarter. Besides, I had to work off my lunch to make room for dinner. 😉 I knew that we were in for an amazing feast!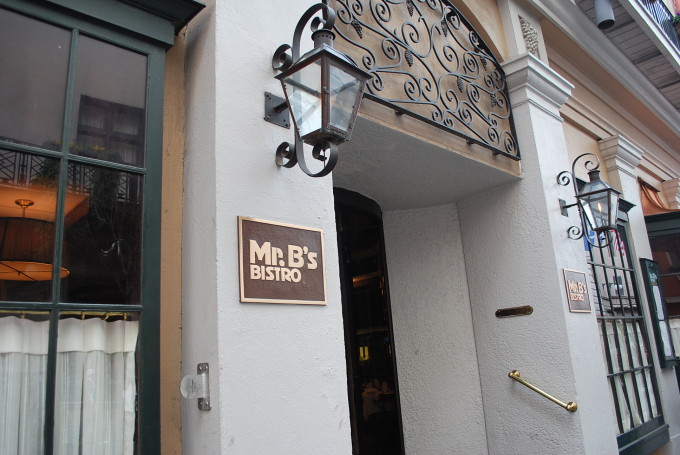 There were so many great shops to browse so I, of course, had to pick up some treats for Flynn and the kids.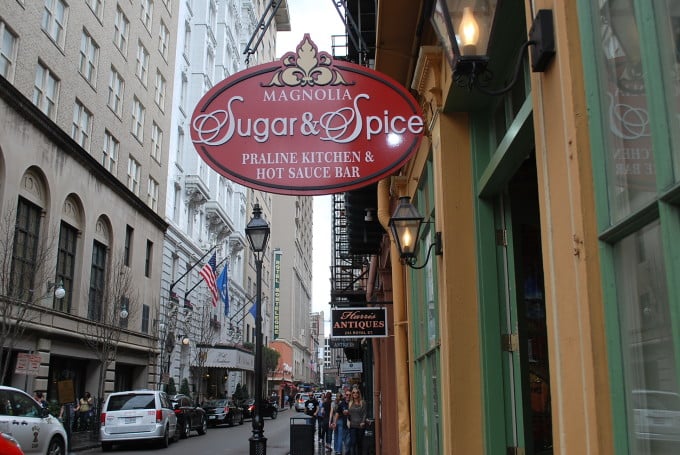 I just love the architecture here, so much French influence.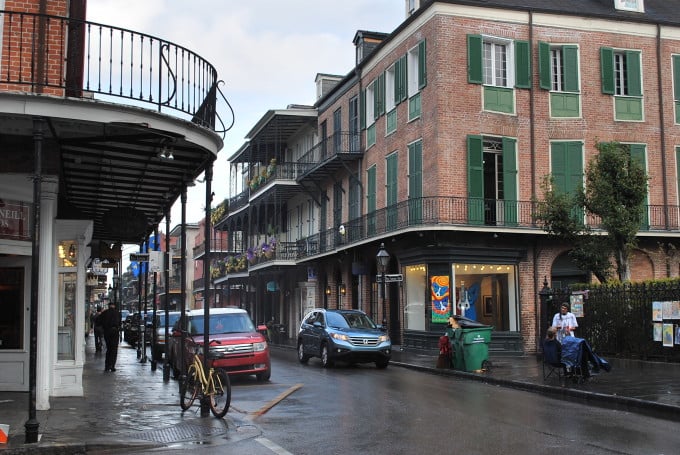 You also never lack for entertainment. There were performers on almost every street and a lot of them were really, really good!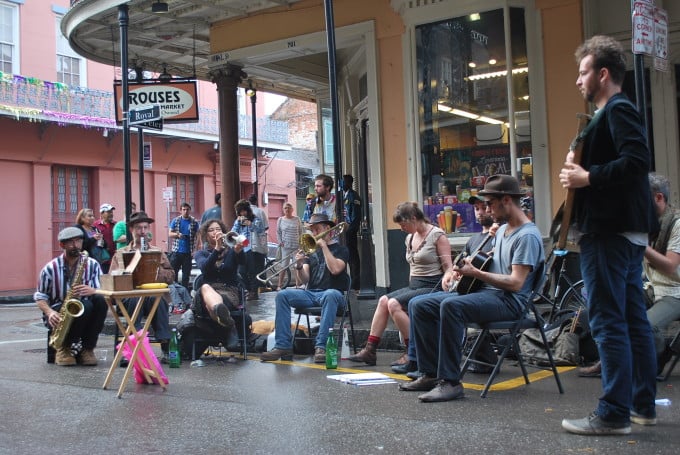 The beautiful Jackson Square and St. Louis Cathedral...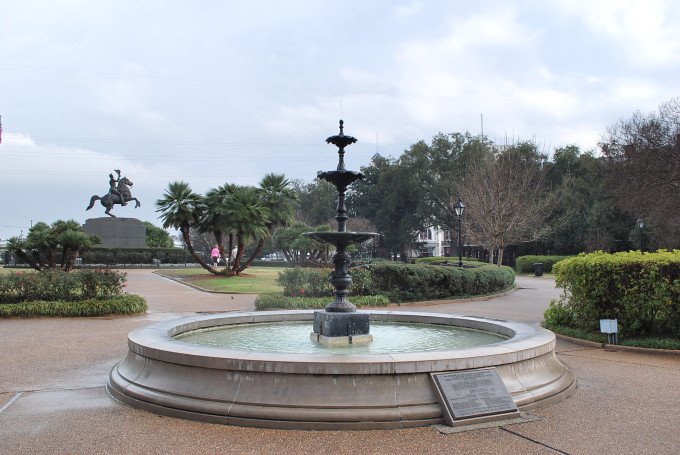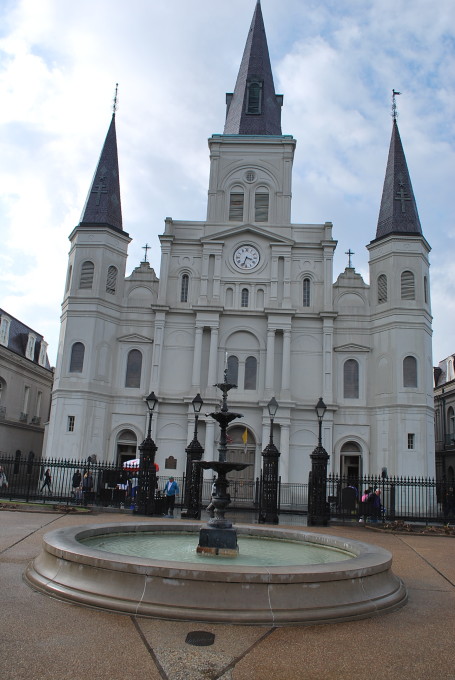 That evening, we were treated to quite the dining experience at Luke, a Chef John Besh restaurant. The staff and the service were top-notch! Here are a few of the amazing dishes we enjoyed:
The raw oysters were the bomb! It's prime oyster season, so they were a staple at just about every meal of our trip.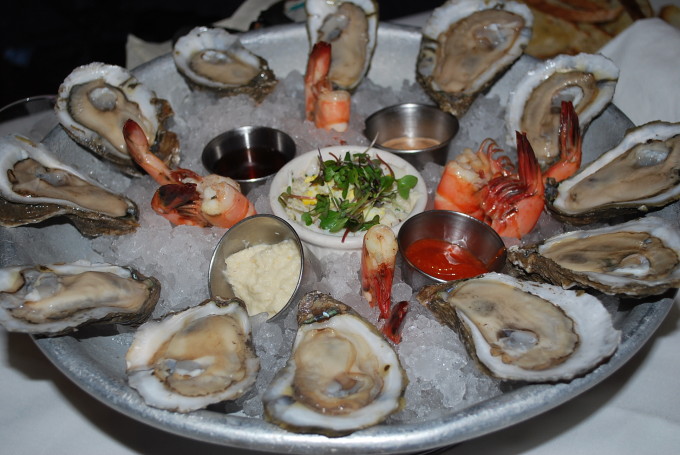 My peek-a-boo crawfish bisque....despite the "stare" it was amazing! I don't usually like my food looking at me, but he was pretty cute. 😉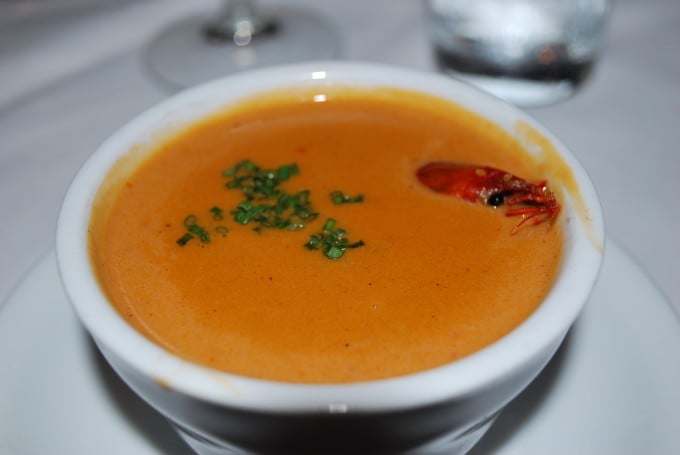 A few of our main dishes: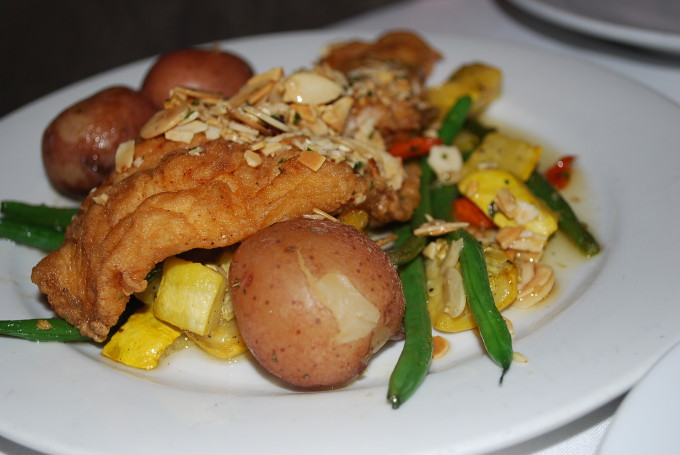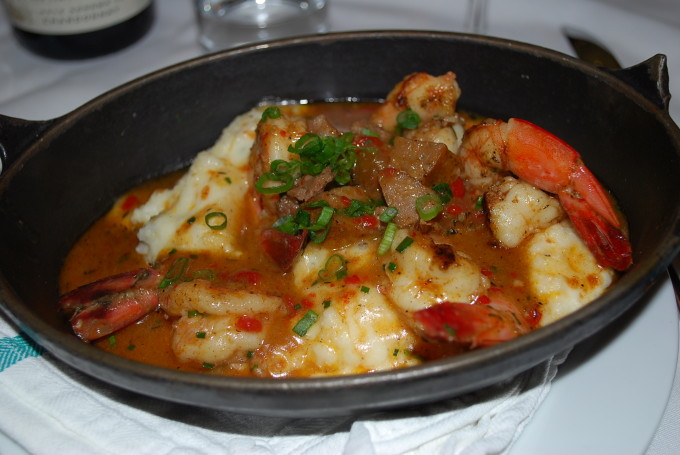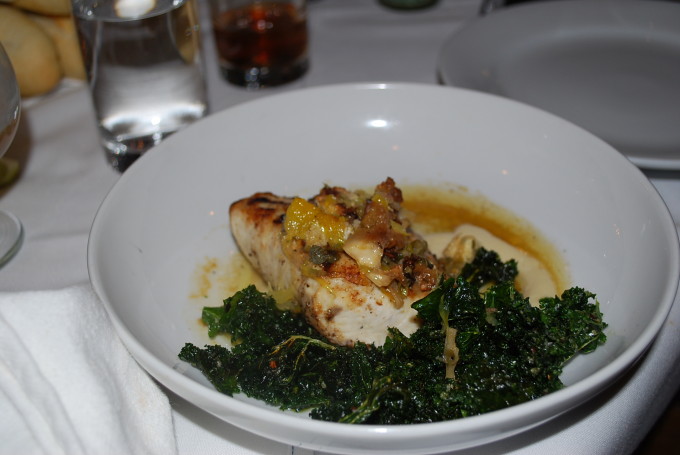 They were all incredible, but if I had to choose one, the Black Drum Almondine was my favorite!
The next morning, we boarded a bus to head to Biloxi, MS. We made a pit stop at Coast Roast Coffee to see how they roast coffee beans the old-fashioned way. Can't you just smell the aroma of this place?! Freshly brewed coffee is one of my all-time favorite smells. Heaven.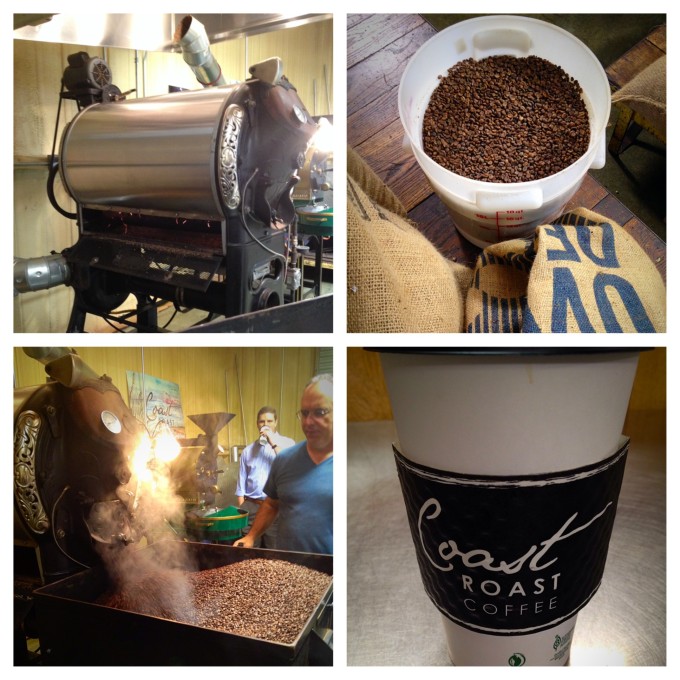 We enjoyed our lesson in coffee roasting and grabbed a freshly brewed cup for the road.
Next, was brunch at Half Shell Oyster House in Biloxi, MS. Again, over-the-top amazing, the Oysters Benedict was memorable.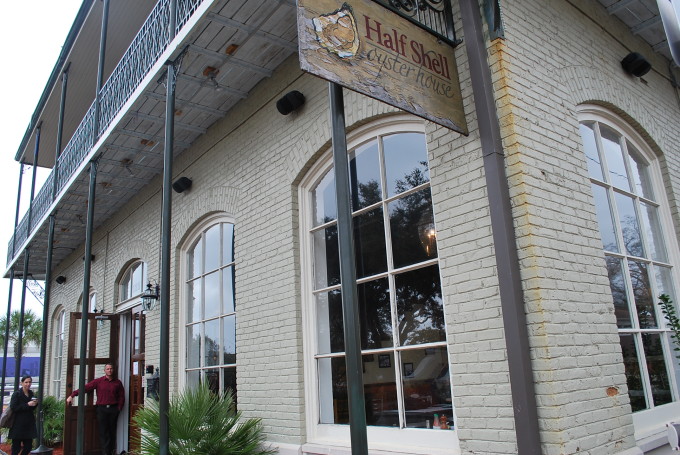 Torturing you with more food porn from brunch...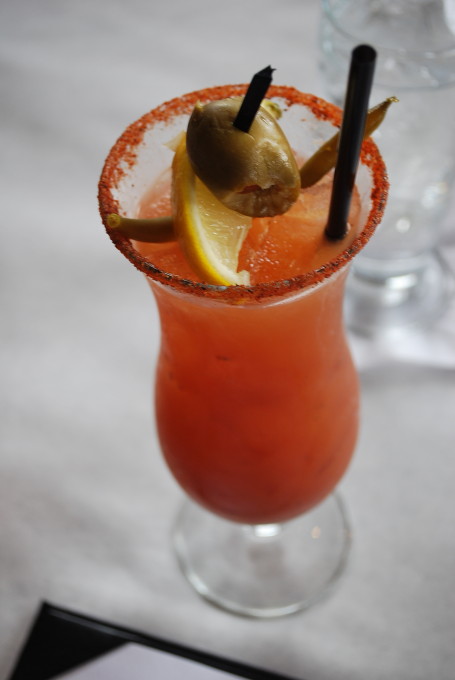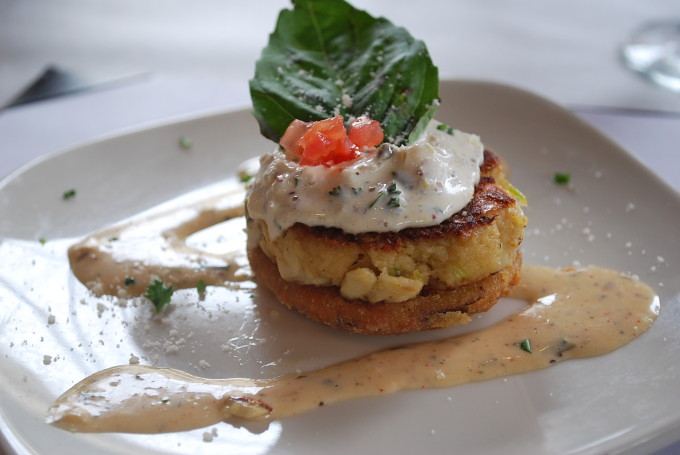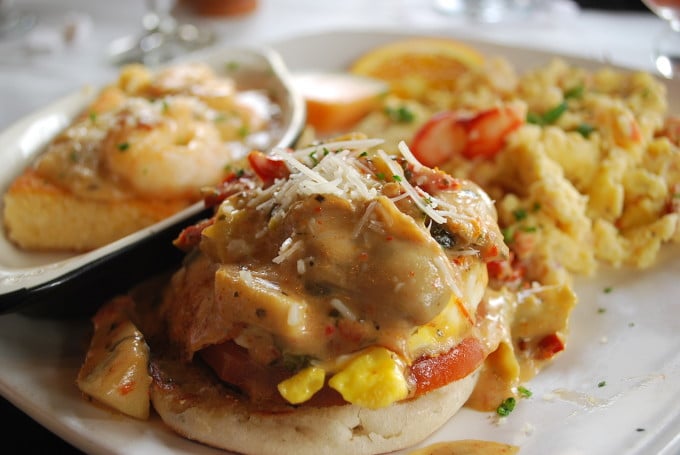 Next on the agenda was the shrimp boat tour.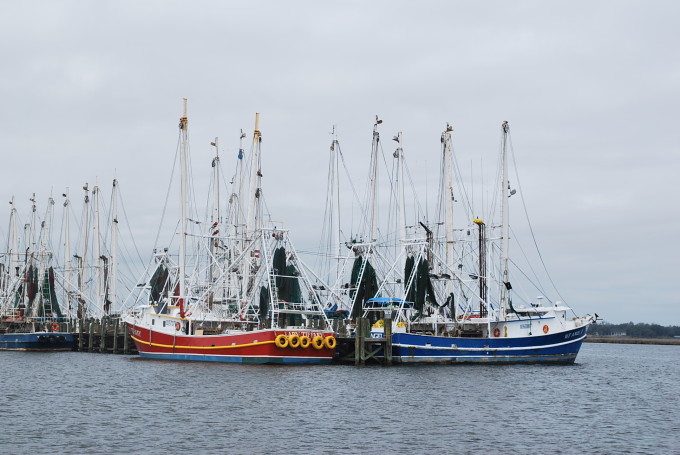 Here, our tour guide is pulling the shrimp net to check out our catch. It's not prime shrimping season yet, so we didn't have much luck, but it was interesting to see how it's done.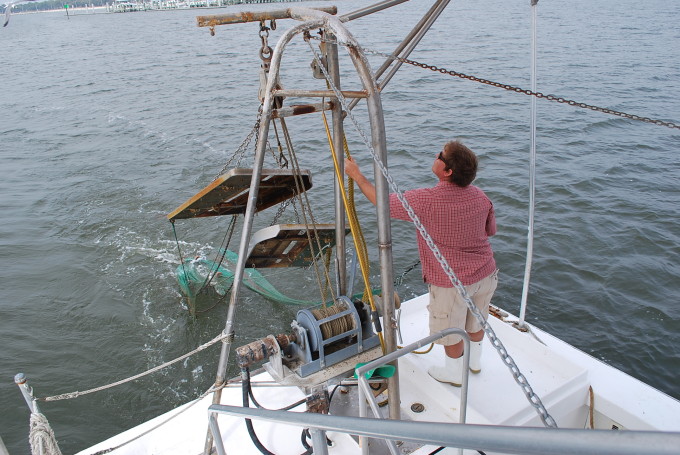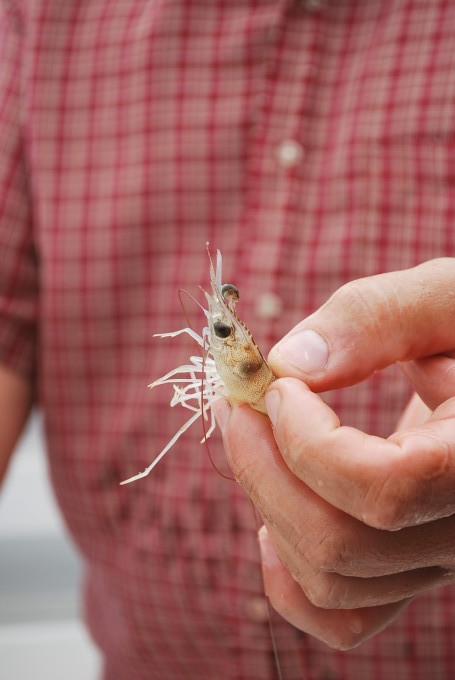 We did manage to catch a lot of these Tunicates, a 500 million-year-old invertebrate species.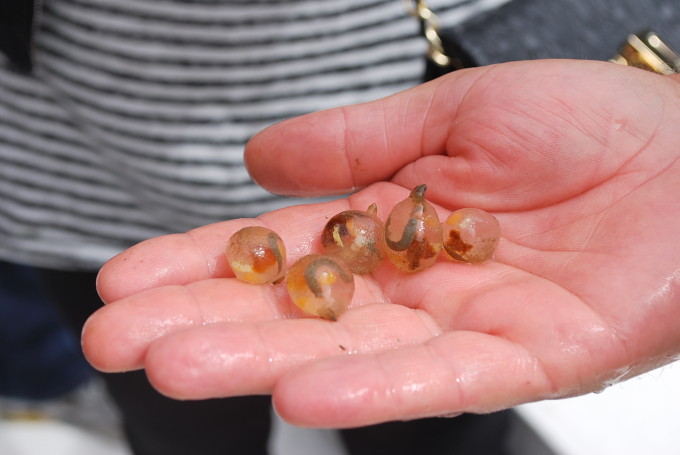 Some of you might be concerned about the safety of consuming seafood from our Gulf waters following the 2010 oil spill. Over 900 tissue samples have been taken from gulf fish since the 2010 spill and none have shown any contamination. Also, shrimp only live 18-24 months, so the lifecycle is frequently repeated.
Did you know that there are 5 different kinds of shrimp in the gulf? They harvest Pink Shrimp, White Shrimp, Brown Shrimp, Royal Red Shrimp and Rock Shrimp in our Gulf waters.
After our Shrimp Freezing & Processing tour, the Mississippi seafood representatives hosted a wonderful 3-course lunch at Vestige in Ocean Springs, MS.
We started with a crab salad with fennel puree, mustard sauce, apple mostarda, and shaved fennel. This menu was right up my alley, the dishes were very clean and healthy and the portions were just right.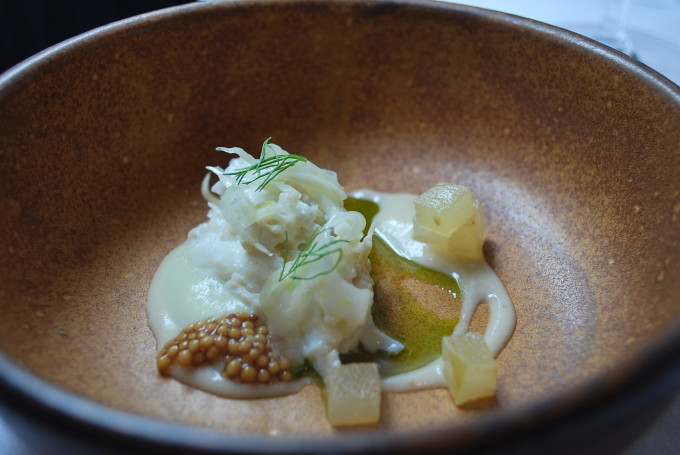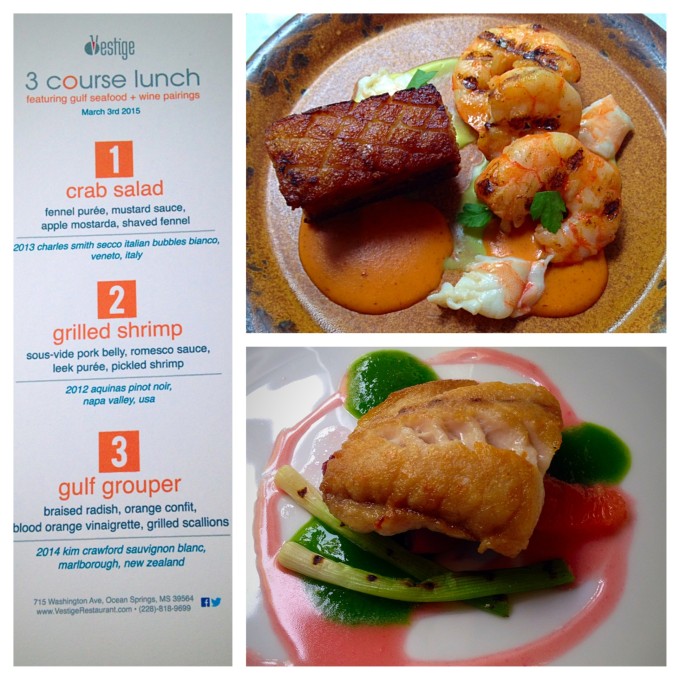 I must say, seared pork belly and shrimp is a magical combination.
After lunch, we toured the Maritime & Seafood Industry Museum in Biloxi. This museum was destroyed by Hurricane Katrina and, as you can see, they've done a beautiful job with the reconstruction. Luckily, many of the contents inside were able to be restored.
The seafood industry makes a HUGE economic impact on our Gulf states. In Alabama alone, the seafood industry provides over 10,000 jobs. There are over 30,000,000 lbs fresh, quality seafood caught each year. This small coastline makes a really big impact on the local economy. The guided museum tour dove a little deeper into the history of the industry and unique culture of our Gulf Coast.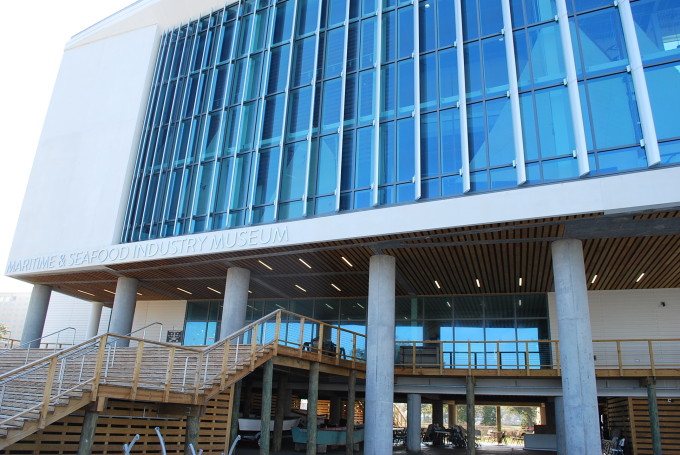 Our trip concluded with an epic meal at Cora's in The White House Hotel. This newly renovated hotel dates back to the 1890s, once a residence owned by Walter and Cora White. It was neglected for over 30 years. Now, it's absolutely stunning.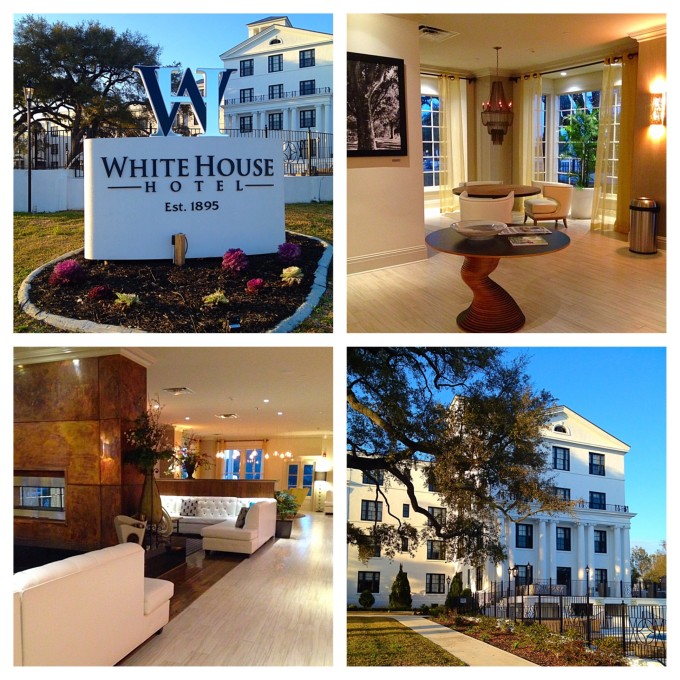 The lighting wasn't the most conducive for great dinner photos, but I did manage to get a good shot of our Display Course: Gulf Oysters mignonette, citrus champagne gremolata, colossal crab cocktail, jumbo gulf shrimp cocktail, gulf white fish ceviche paired with a nice Vueve Clicquot yellow label.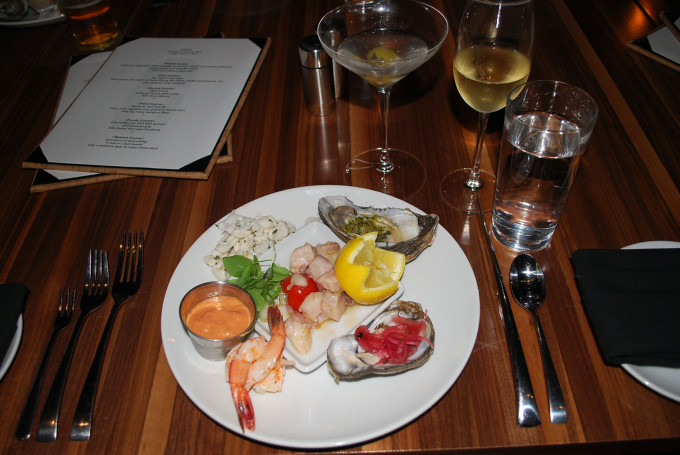 The 5 courses that followed were equally impressive, including Salt roasted beet salad; BBQ shrimp with Deusa Albarino; Blackened Gulf Red Fish with Tasso, root vegetable hash and grapefruit beurre blanc paired with Spy Valley Sauvignon Blanc; Crab stuffed, pan-fried grouper with parmesan grits paired with Newton Red Label Chardonnay; and the finale of Strawberry bread pudding with strawberry liquor and cream cheese sauce (a local favorite).
Sunset at The White House Hotel...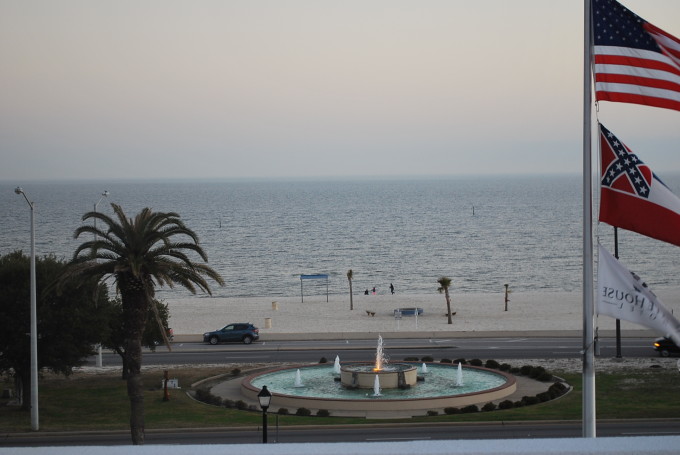 It was a wonderful whirlwind getaway, full of invaluable information about the sourcing of our seafood and education of the Gulf seafood industry. We were fully submersed in the amazing food culture of the Gulf region & the epitome of southern hospitality. After the massive devastation from hurricane Katrina, this region is booming with growth and prosperity. They seem to really be doing things right and the pride and resiliency of the people here is really apparent.
If you are interested in learning more about Gulf Seafood, please visit GulfSeafoodNews.com and EatGulfSeafood.com. Feel free to post any questions that you have and I'll do my best to get them answered!
*Travel & expenses provided by the Gulf Seafood Marketing Coalition. All opinions are mine.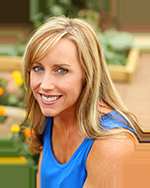 Latest posts by Amee Livingston
(see all)