I wanted to share some fun highlights from my recent trip to Vermont for Blog Brûlée 2015. Be sure read my pre-event post, in case you missed it to get a little insight to what Blog Brûlée is all about. If you've never been to Vermont, it's a beautiful and charming place.
I flew into Burlington early to have some time to walk the city and enjoy the sights. Lake Champlain is gorgeous. Have you heard about the legend of the Lake Champlain monster? Seriously, google it. I didn't see "Champ", but I did get some lovely pictures.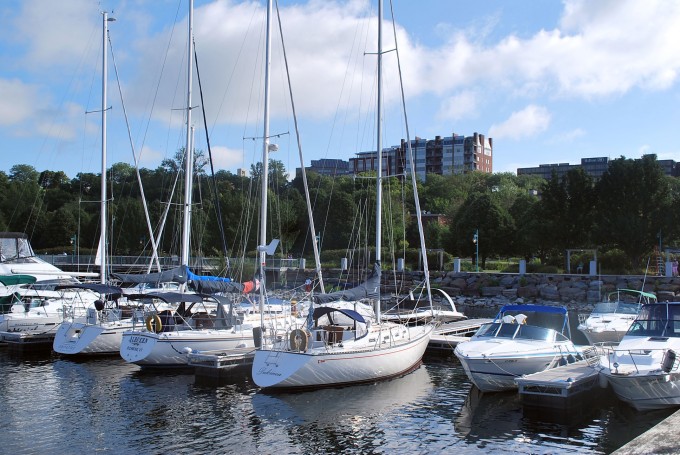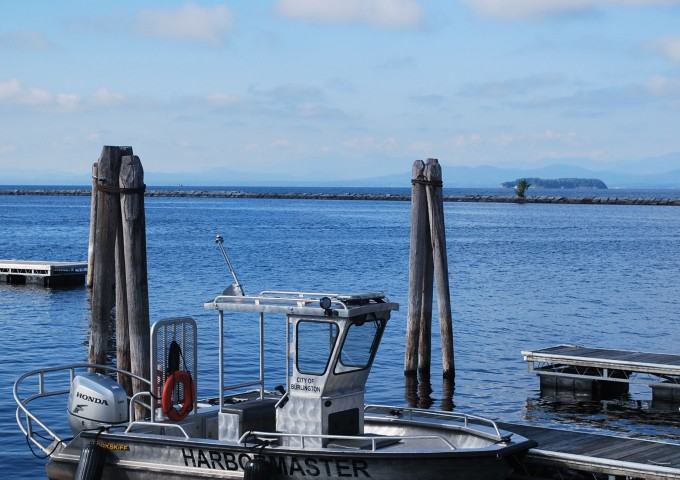 I had breakfast at The Skinny Pancake. This place came highly recommended. They make delicious crepes and stuff them with all kinds of delicious things from savory to sweet.
I had the Breakfast Burrito, a scallion crepe stuffed with egg, cheddar and black bean medley topped with pico de gallo. Breakfast perfection!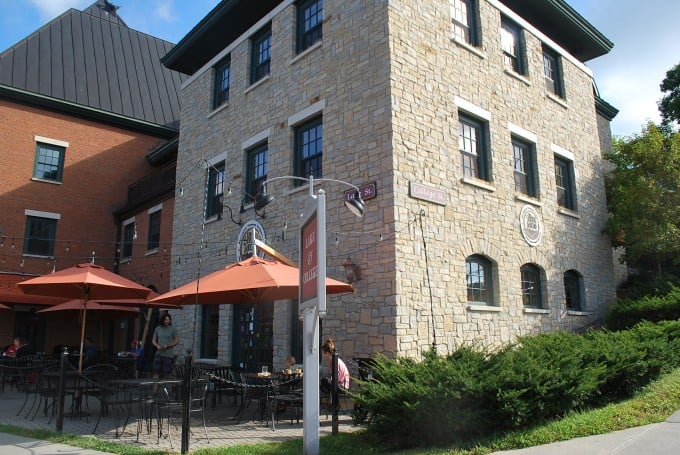 Downtown Burlington is full of great shops, coffee houses and restaurants. I'm glad that I carved out some time before Blog Brûlée to browse.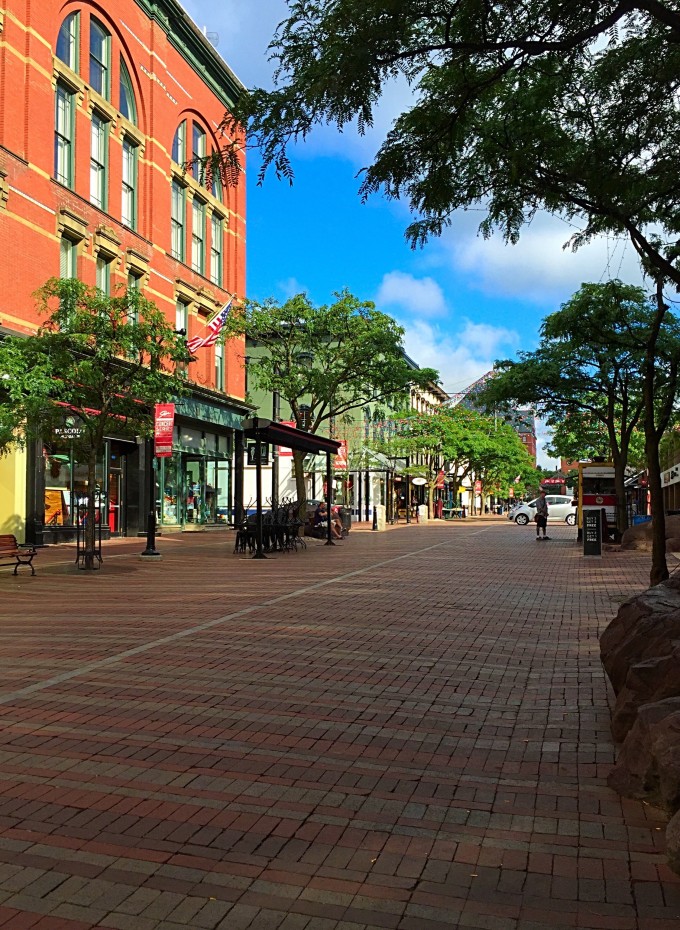 I walked by Lake Champlain chocolates and was lured in by the smell. I wanted to grab some tasty souvenirs for the family anyway, so this looked like the perfect spot.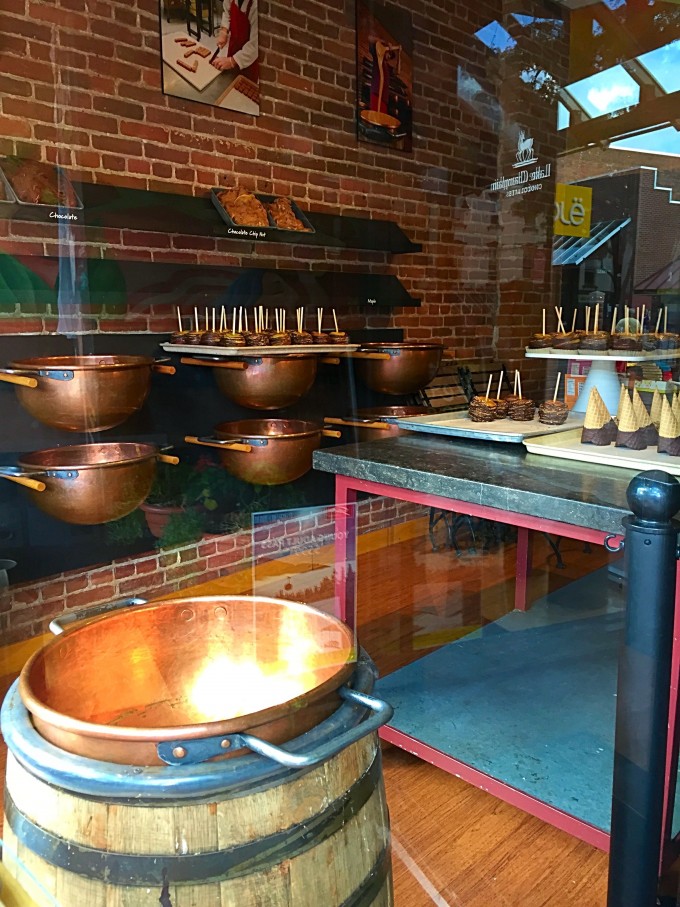 Since I hate making decisions when everything looks so good, I went for the sampler.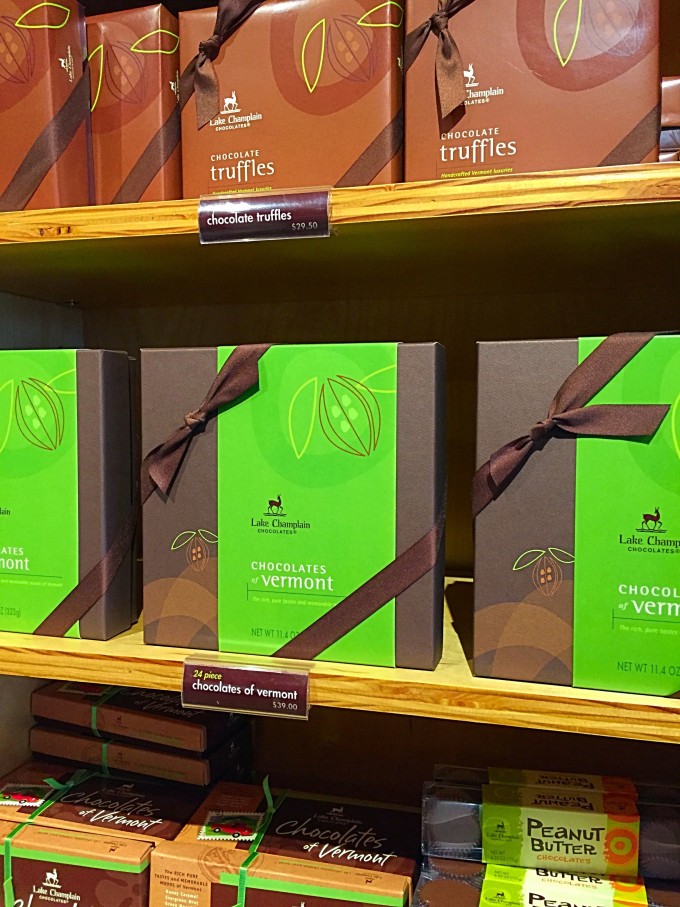 Also, I couldn't visit Vermont without grabbing some local maple goodies.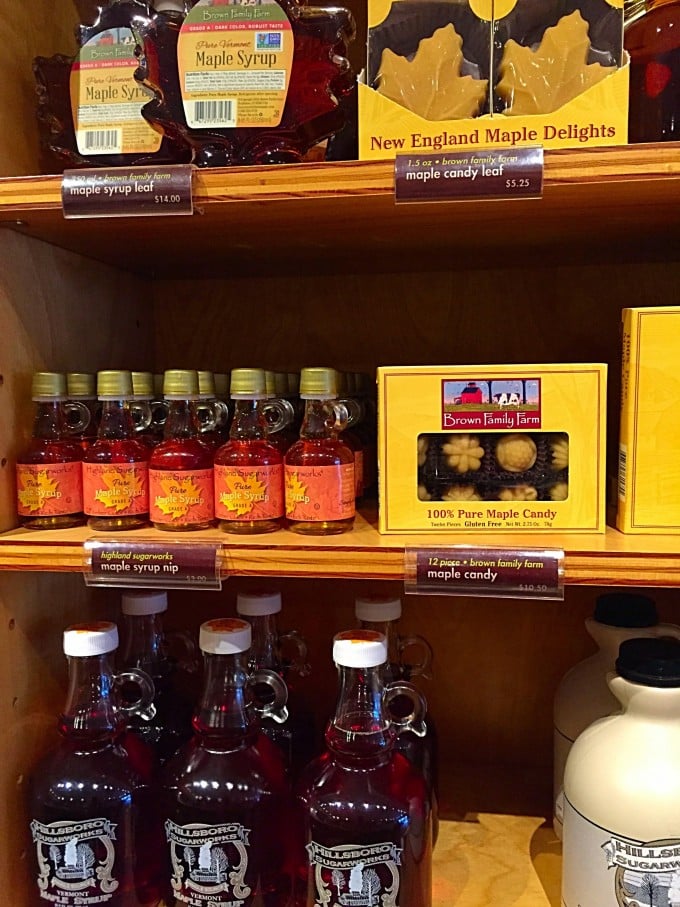 I spotted this theatre that's clearly named after my legendary husband.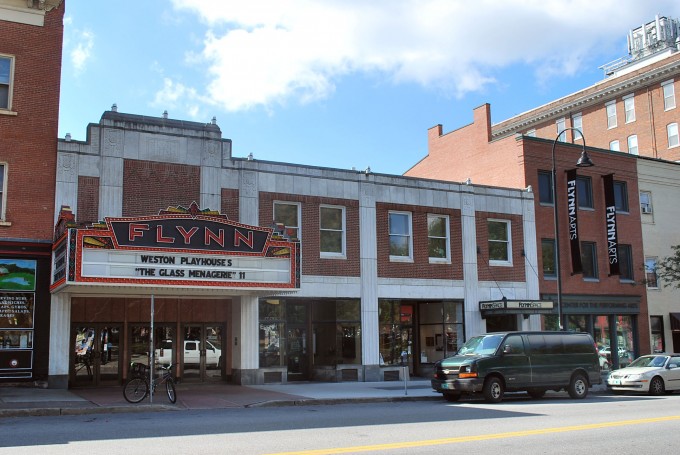 After spending the morning in Burlington, I headed to the airport to meet the shuttle for Blog Brûlée. The blogging retreat actually took place at Smuggler's Notch resort, about a 40 minute drive from Burlington. This is a beautiful place. I can only imagine how gorgeous it looks in the winter covered in snow.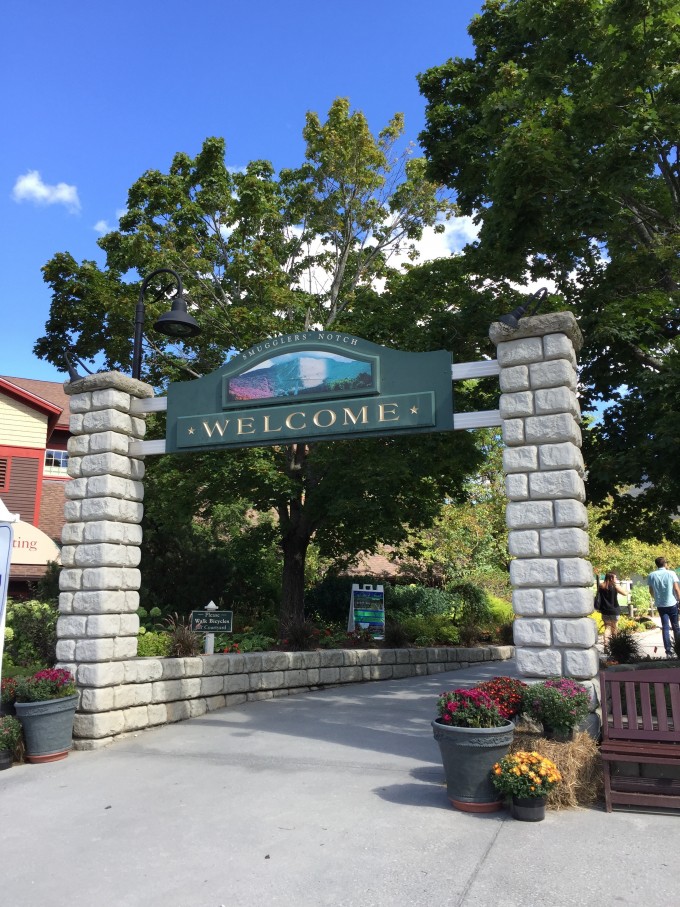 We didn't spend much time in our suite, but this was our view....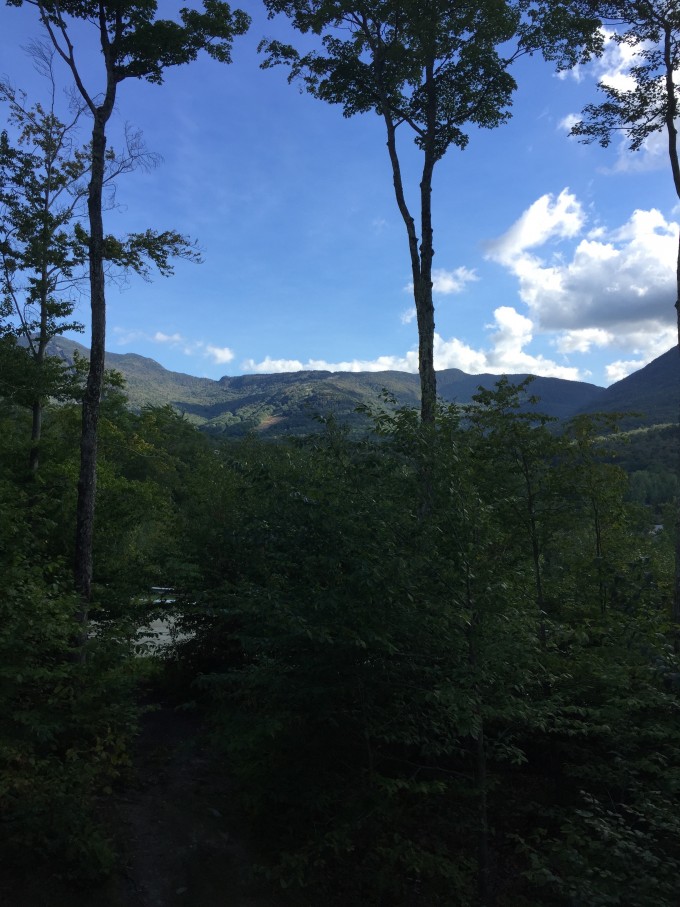 Our sponsors were fantastic! I loved listening to Siggi from Siggi's dairy share his story about how he got his business started and giving us a fun hands-on demo of how to make Icelandic skyr yogurt. I love his quote: "When you're passionate at what you do, you're not afraid to fail at it"~Siggi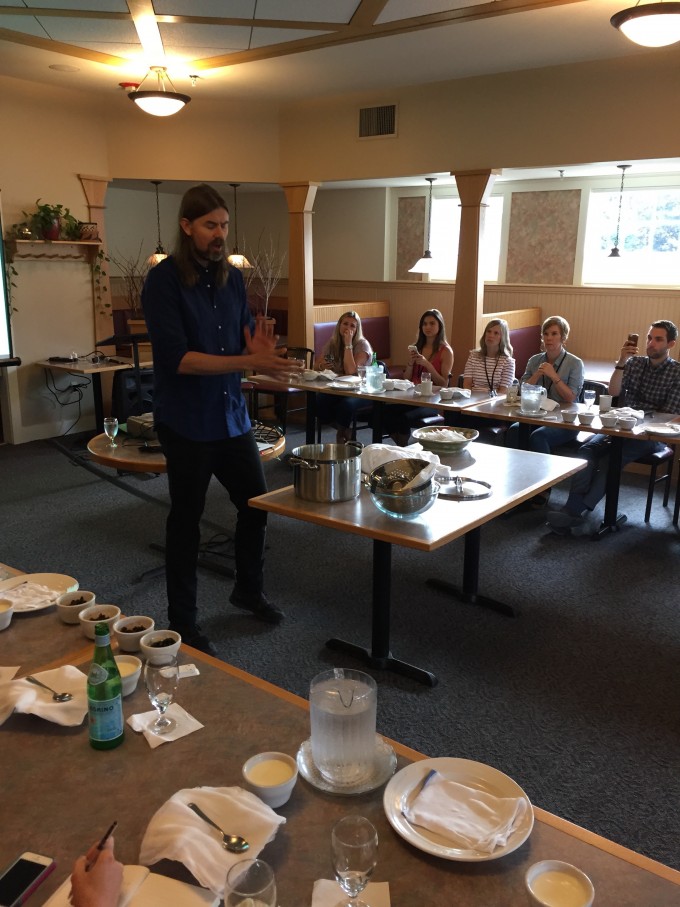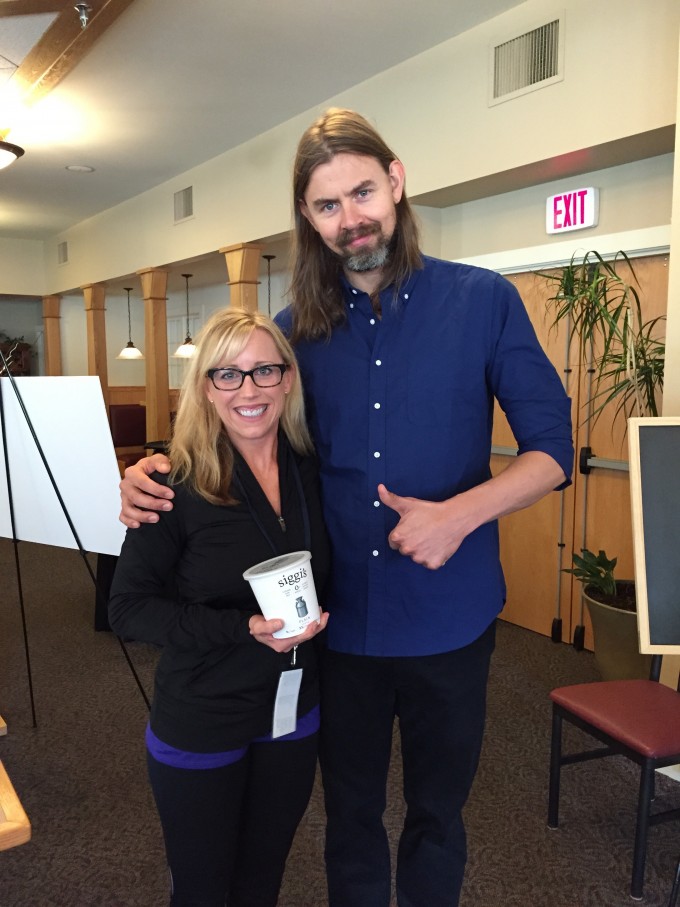 All of the sponsors and speakers gave really engaging and informative presentations. I learned so much about food styling and photography tips from the talented Katie Webster from Healthy Seasonal Recipes, Regan Jones from Healthy Aperture and iPhone photography tips and tricks from Deanna Segrave-Daly of Teaspoon of Spice.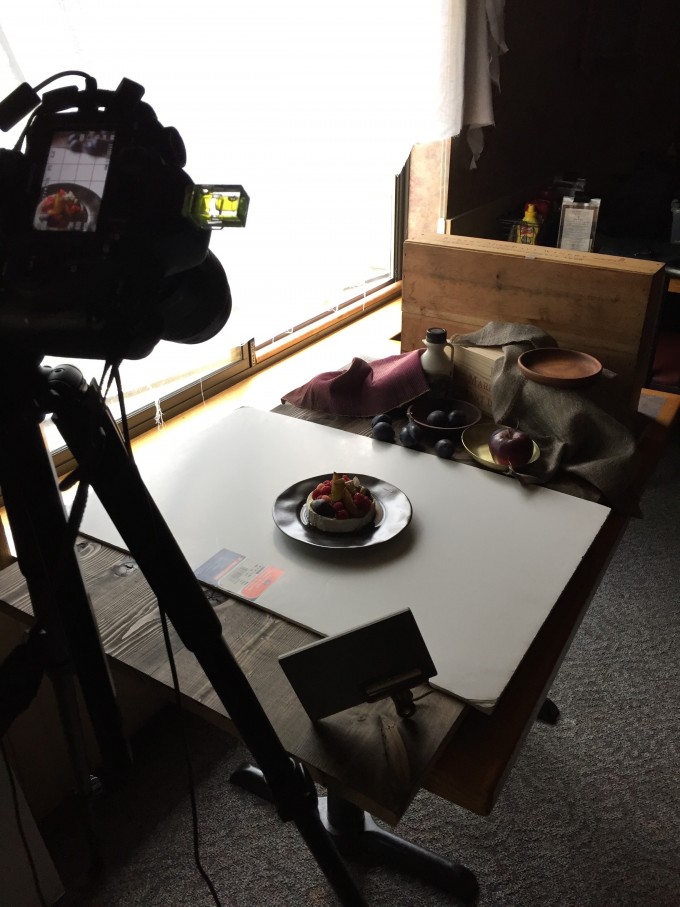 California Olives shared some great olive facts, as well as delicious olive recipes. Did you know that there's a difference between table and oil olives? You can read more cool olive facts at Calolive.org. I had the most amazing gluten-free skillet granola from another sponsor, California Almonds. I'll be sharing that recipe with you all soon! So good, I had 2 bowls!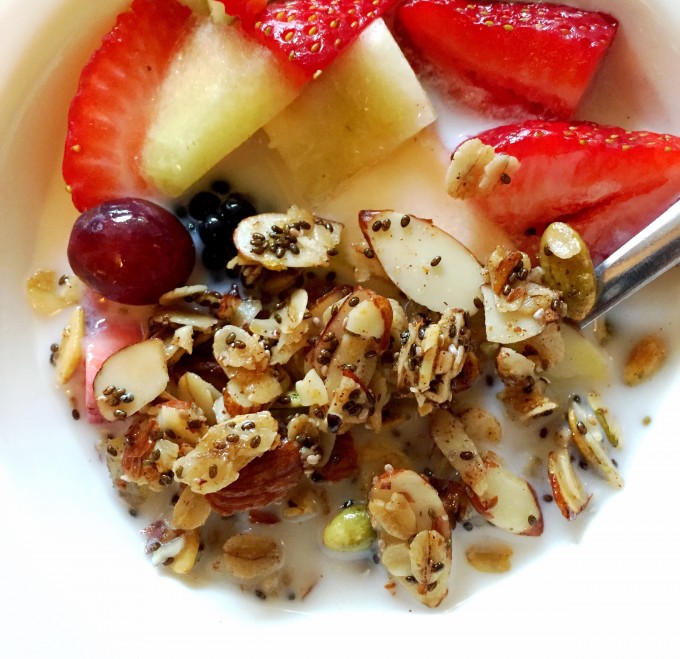 Davidson's Safest Choice Eggs talked about their in-shell pasteurization process, that has only been around for about 10 years. This process helps eliminate harmful food-bourne bacteria, like salmonella, using a warm water bath procedure (no chemicals or additives). You can find out more about where to find these safer eggs and grab a coupon at Davidson's Safest Choice Eggs. More great sessions included; The Art of Online Storytelling, Building Your Virtual Community, SEO and Brand Monetizing. I'm so grateful for all of the wisdom our presenters shared over the weekend.
Enjoying a picnic lunch on Saturday...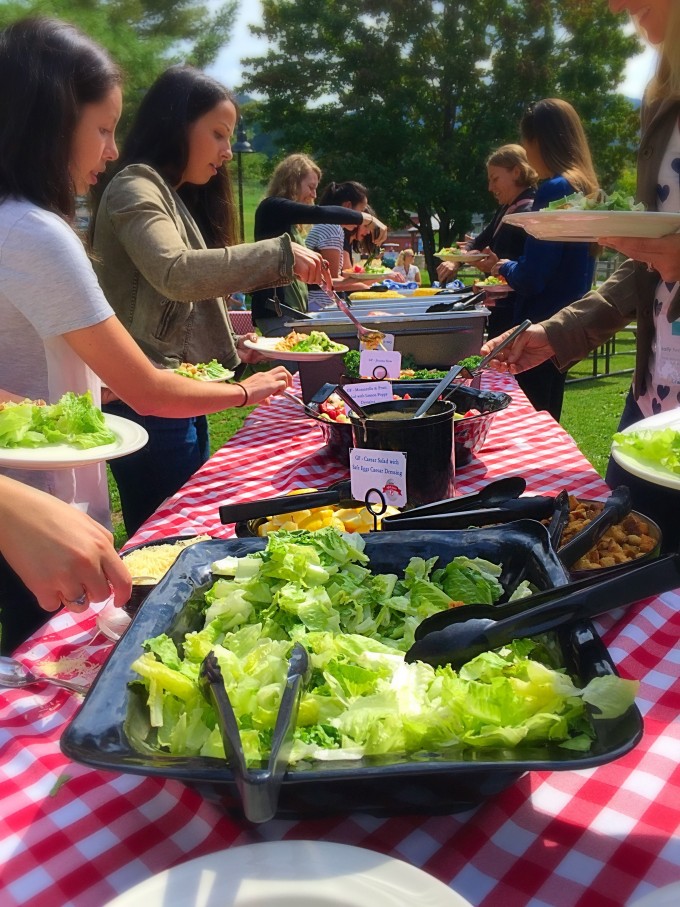 and s'mores!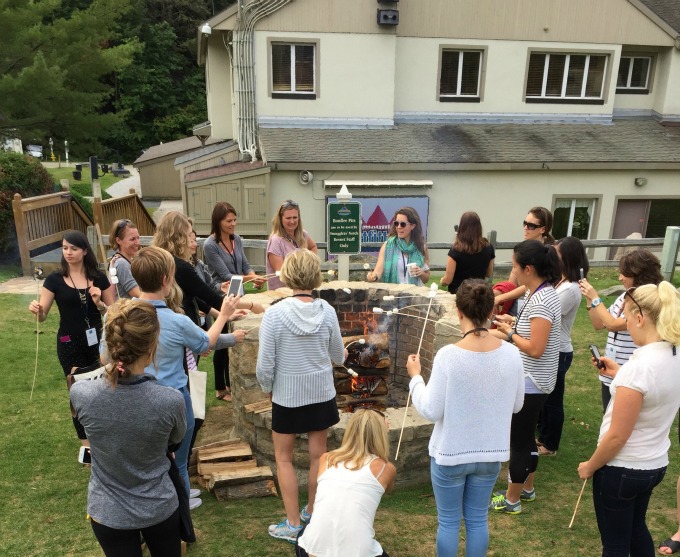 Blog Brûlée was about blogging education, delicious food and most importantly establishing a wonderful professional support system. This was such a vibrant and fun group of ladies! I had a great time getting to know everyone in this small group environment.
I can't wait to apply everything that I've learned and continue to grow my brand and my business. It's invaluable to have a support network of like-minded healthy foodies. I'm so thankful to have been given this opportunity to attend Blog Brûlée 2015!
"My attendance at the Blog Brûlée is/was partially funded by Sponsors of the Blog Brûlée. Opinions expressed are my own. I was not compensated for my time."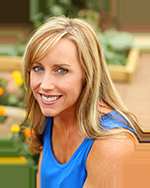 Latest posts by Amee Livingston
(see all)