My husband and I recently returned from an amazing vacation to Punta Cana, Dominican Republic. We celebrated our 15th wedding anniversary in a tropical paradise. This is the first time since our honeymoon that we have taken a nice trip, just the two of us. My in-laws had the kids and we were off for 5 days at the Excellence Resort in Punta Cana. We had such a great time! The only downside was that I forgot the sunscreen and a bottle of sunscreen there was $35!!! What?? Anyway, the resort was beautiful and so very relaxing.
Champagne toast upon arrival...nice. 🙂
The beautiful beach...
I was so happy when my feet hit the sand!! The sand here is like silk. There are no rocks and no shells where we were. It is the softest sand that I have ever walked on.
I bet that you didn't know that they have a Walmart in the Dominican Republic. We found it.
One of my favorite things during our stay was the CocoLoco drink. A fresh coconut, fresh coconut water, coconut cream, rum and ice all blended together and served in a coconut shell. Beyond delicious!!!!!!!!!
It was great going to the bar in the morning for fresh coconut water. They took a huge machete and chopped the top off a coconut and stuck a straw in it. I pay good money for that stuff in the U.S.! They can just climb a tree for it here. Lucky.
The hotel was really beautiful...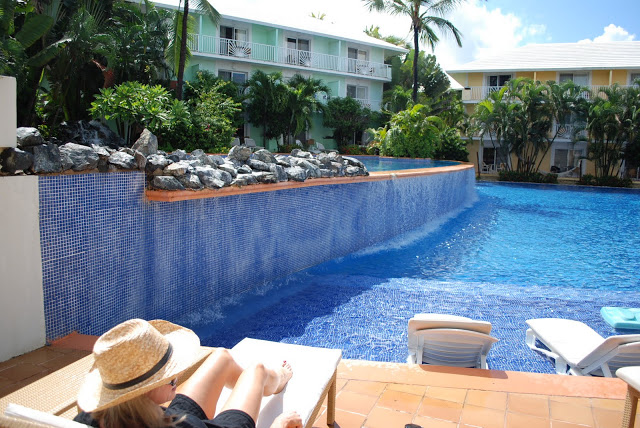 Lounging by the pool...
The fresh juice bar at breakfast. Love! 🙂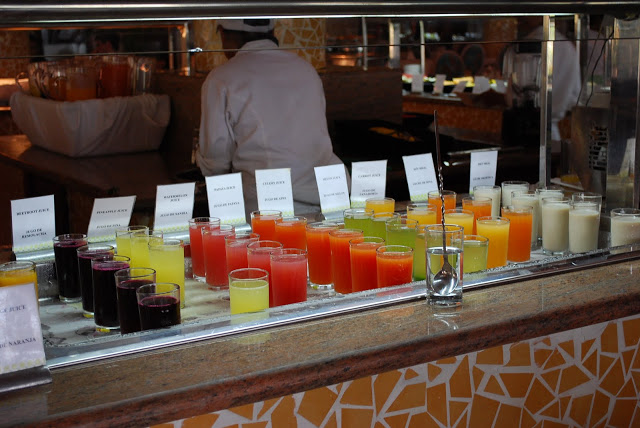 On our way to dinner at the Mediterranean restaurant, Barcelona.
Some of our favorite dishes:
Seafood stuffed chili peppers...
Salad Nicoise (from Chez Isabelle the French restaurant) I WILL be re-creating this for my blog! It was delish!!
Broiled sea bass fillet with garlic and herb oil over grilled vegetables
Shrimp and Calamari Salad
Tres Leche Cake
Chocolate Mousse
It was truly an escape to paradise~