Beef and more importantly, how it gets from pasture to plate, is because of the beef industry. They are responsible for the farm-to-table process of putting beef onto our dinner plates. I want to share highlights from my trip to Lubbock, Texas, and some interesting information that you may find useful when making food choices for your own family.
Disclosure: Travel expenses paid by The Beef Checkoff. As always, all opinions are my own and not influenced in any way.
Recently, I had the opportunity to travel to Lubbock, Texas to learn more about the farm-to-table process in the beef industry. We were also invited to preview Farmland, a new documentary about the next generation of farmers and ranchers in America. I had a great time, met some really inspiring people and learned so much about the environmental, social and economic aspects of the beef industry. It was great to get more, in depth information about the beef life cycle.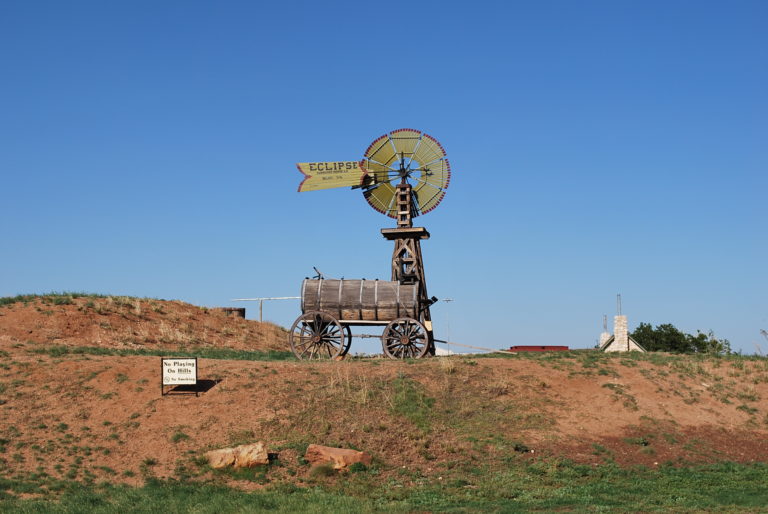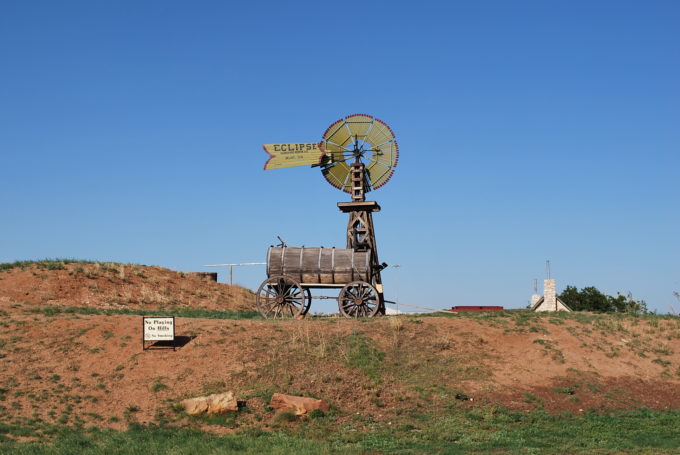 Our welcome reception and dinner were held at the National Ranching Heritage Center. Many of the buildings here date back to the 1700's; such interesting farming history!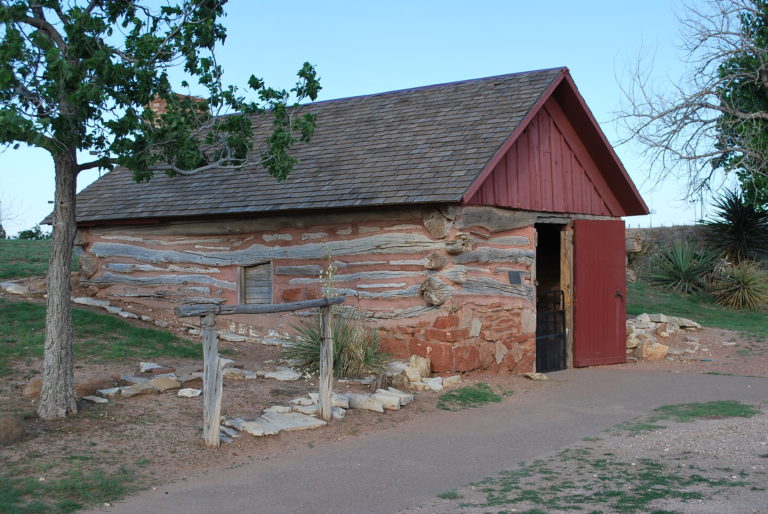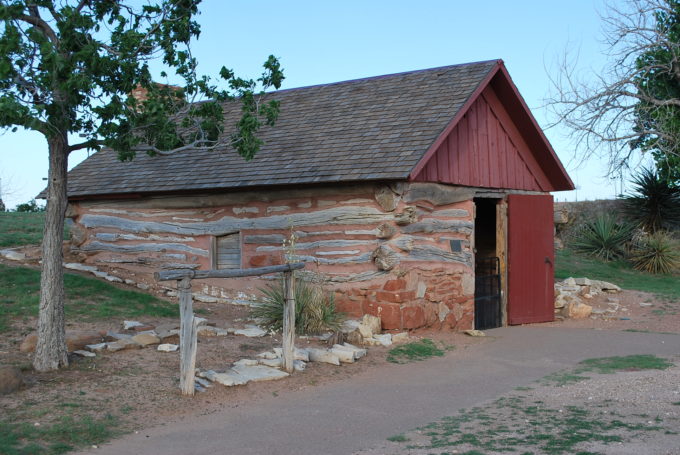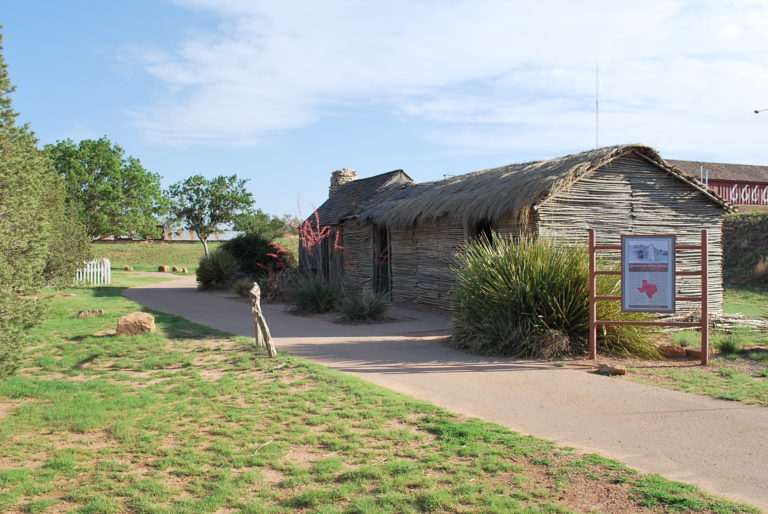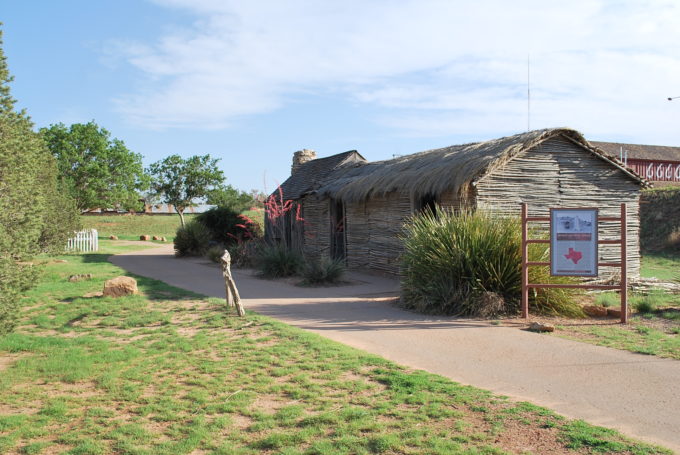 *Interesting fact: Did you know that 90% of the food produced in the US comes from family farms, yet only 1% of the 317 million + people living in the US are farmers or ranchers? They have a big job and are at the mercy of mother nature when it comes to production.
In the last three years, severe drought has impacted farms and ranchers throughout the Midwest, West, and South. This, among other factors, sets the price of beef and fluctuations can vary as much as 25% from week-to-week.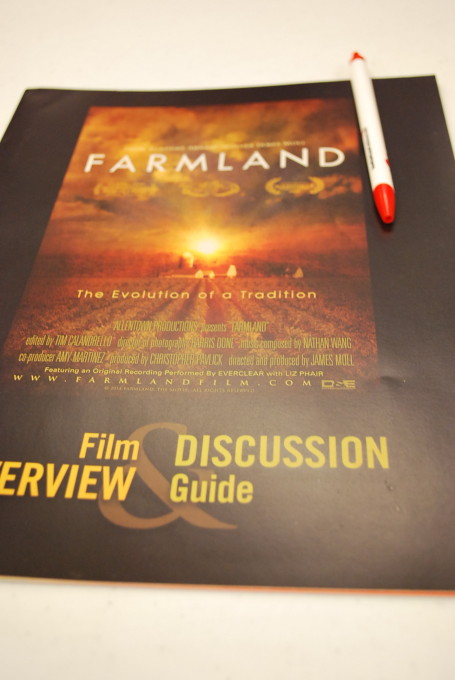 Following our screening of Farmland, we had a great Q & A session with Brad and Molly Bellah, two of the subjects of the film. I highly encourage you to watch this movie when it comes out this fall. I thought it was fantastic! The digital download should be available in October.
The movie gives you great insight into the lives of six different farmers and ranchers and really dives into the concerns and questions that we have about farming today and the sustainability of its future. So, DON'T MISS IT!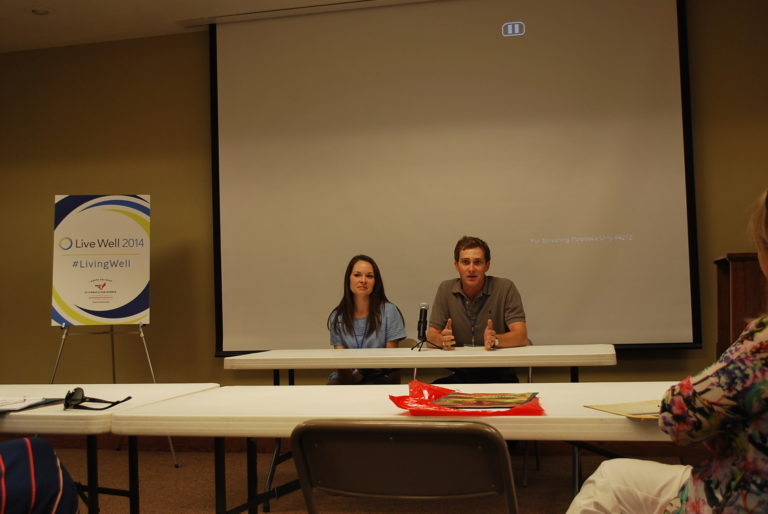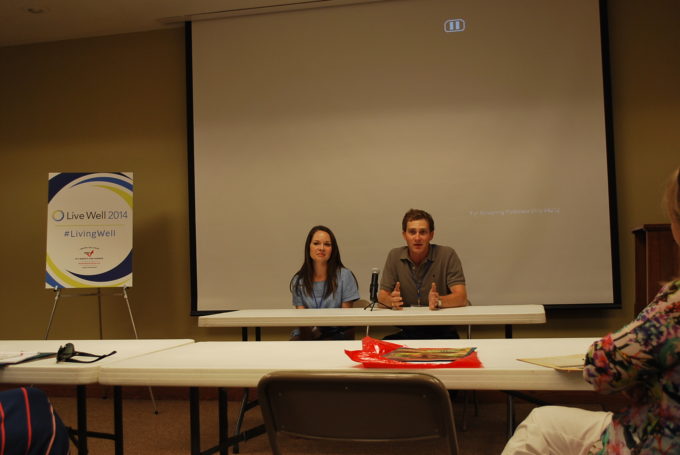 Day 2 was our tour of Hale Center Feed yard and Matador Ranch. I had such a great time getting to know fellow bloggers, registered dieticians and fitness professionals that were part of this trip! Here are a few of us modeling our new cowboy hats. 🙂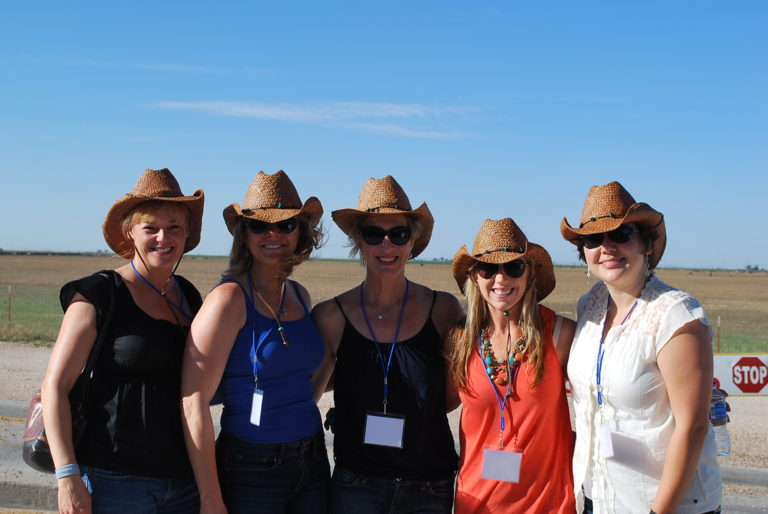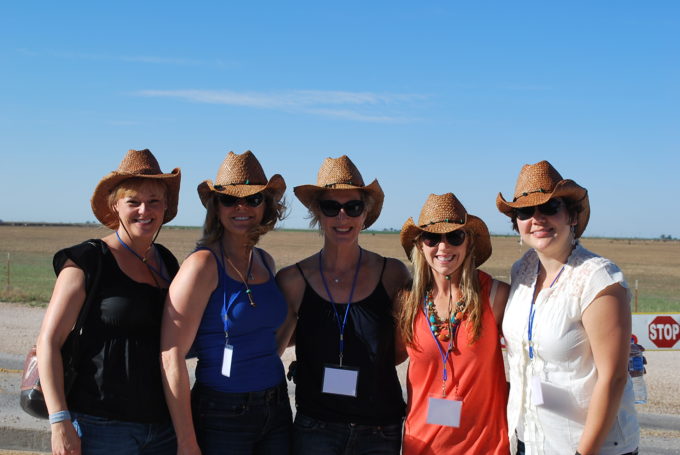 I learned that resting cattle are happy cattle and they like to huddle together in small spaces, so even if you gave them a whole pasture, they'd tend to lump together in tight-knit groups close to their water source. These guys look pretty content to me.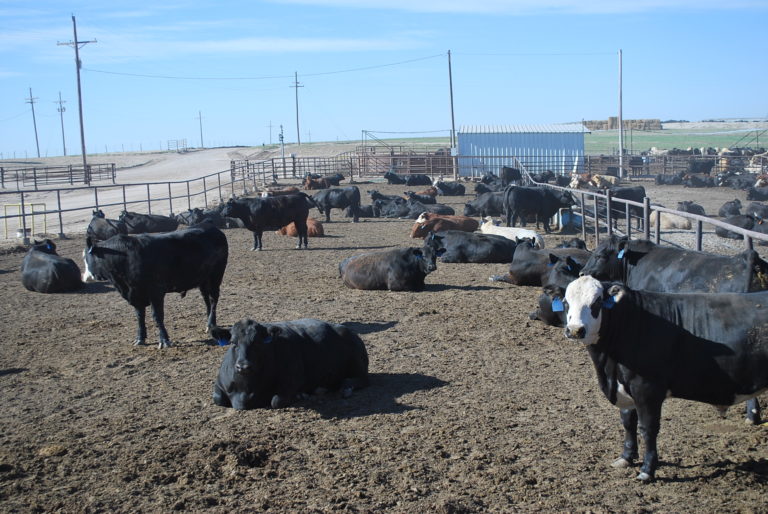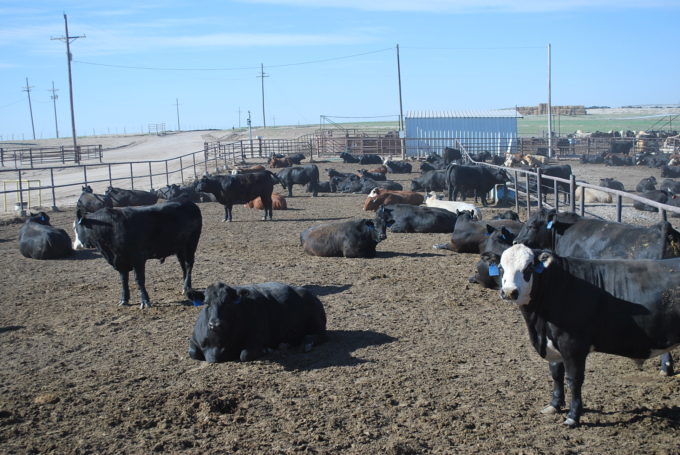 The Hale Center uses cutting-edge computer technology to ensure that cattle have the appropriate amounts of feed throughout the day. Their goal is to always have food available to the cattle, but minimizing "leftovers".
This assures the feed is always fresh, meaning the beef will taste better.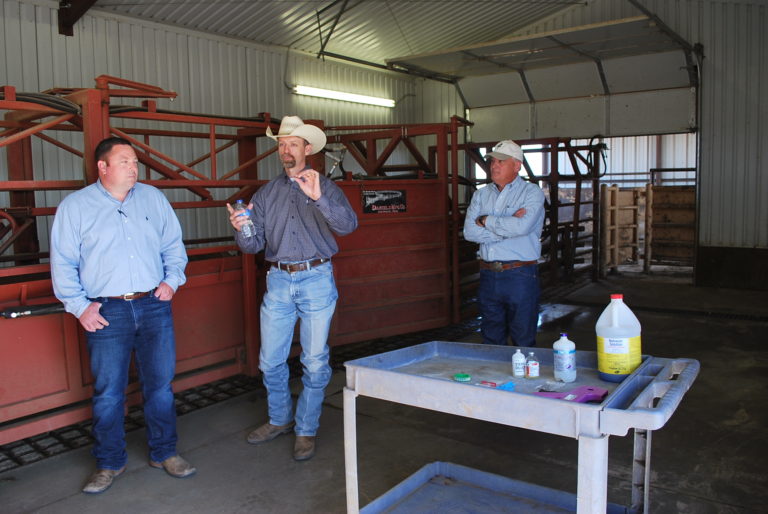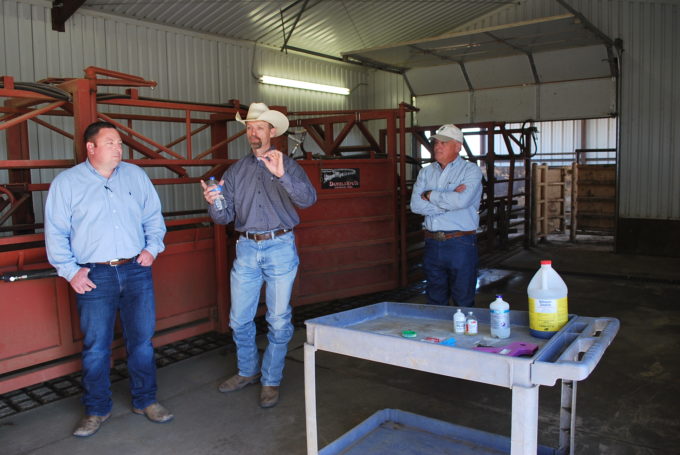 The Hale Center has its own Cattle Health and Nutrition Program, including an on-site veterinarian and nutritionist. It's really obvious that these guys are very passionate about what they do. In great detail, they explained the medications that are used to keep their cattle healthy and the preventative measures that are taken to ensure that the meat is safe for our consumption. Antibiotics are expensive, so they are used sparingly and only when absolutely necessary.
Cows have to go through a withdrawal time to get any antibiotics or medications out of their system before they are allowed to go to processing. Here's a cool infographic about The Beef Lifecycle for you to check out.
After a tour of the cattle feed production process, we headed to Matador Ranch for lunch and a tour.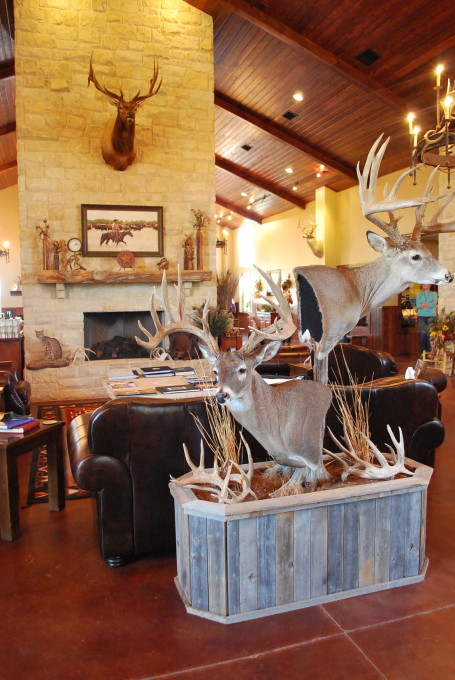 The taco bar was delicious and, of course, we had Texas sheet cake for dessert! 🙂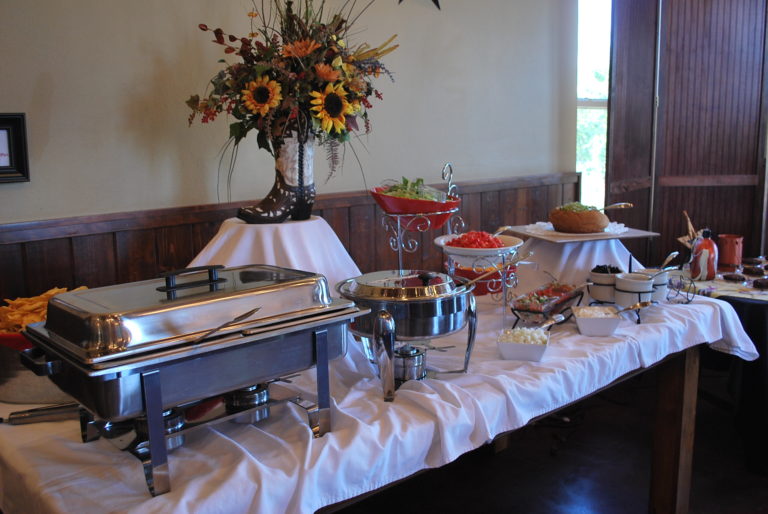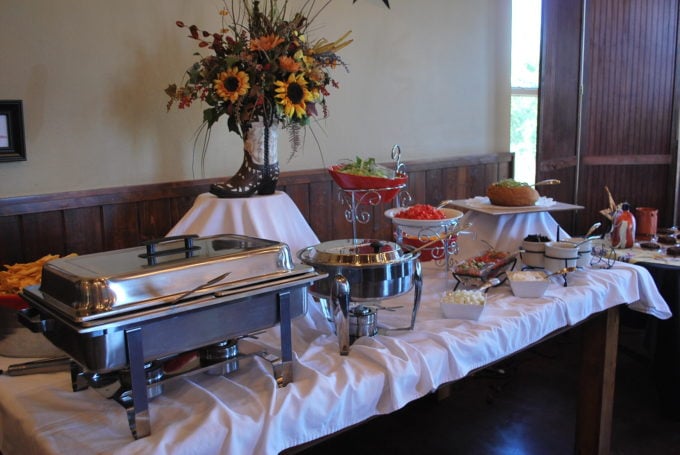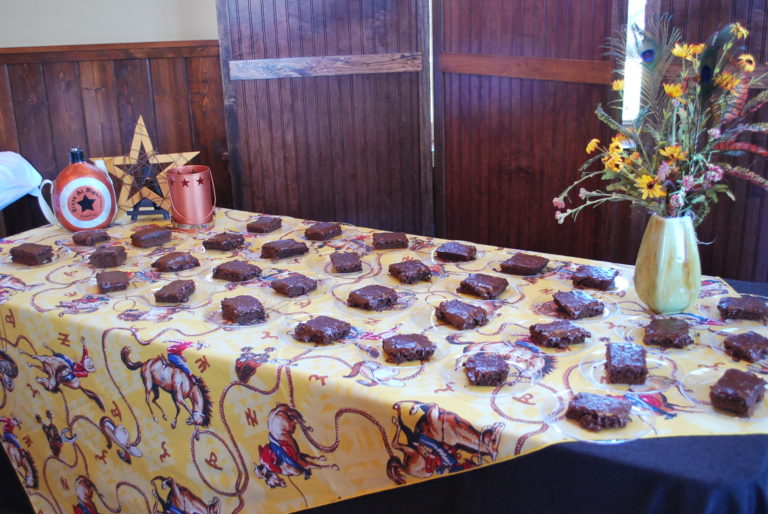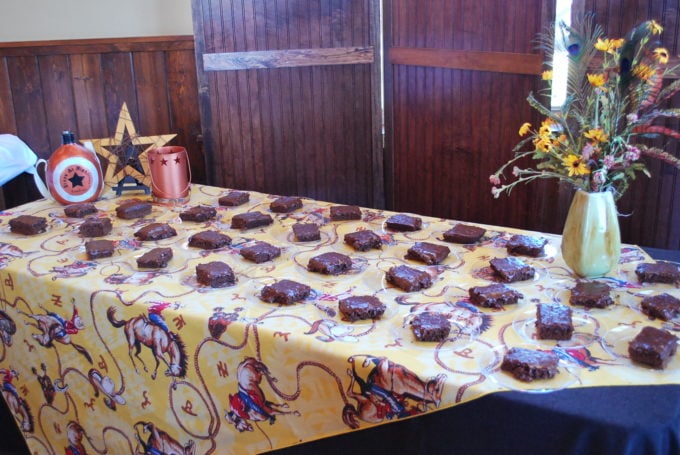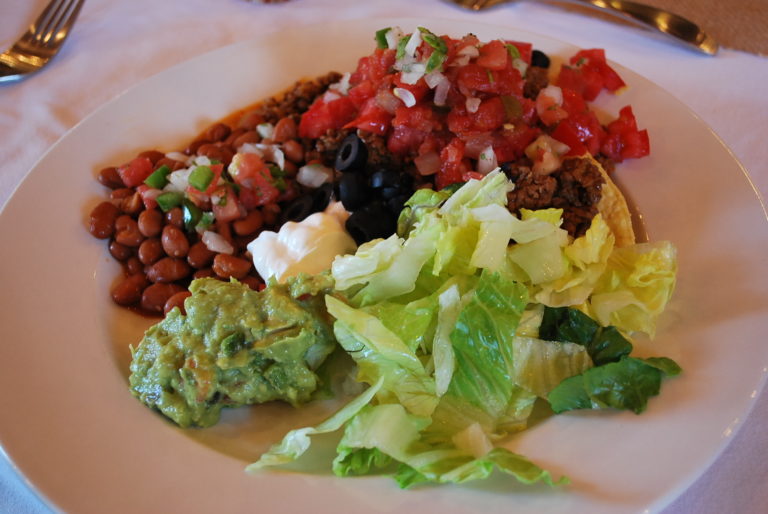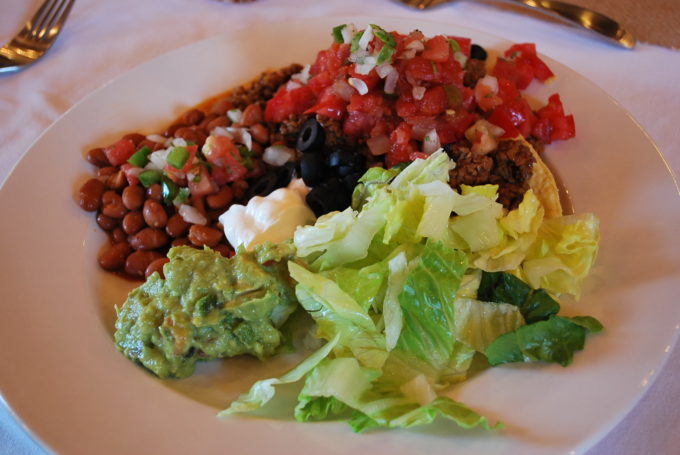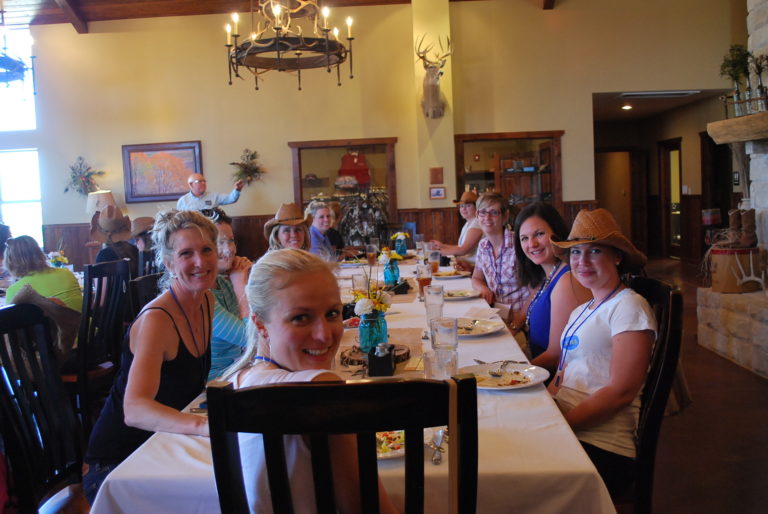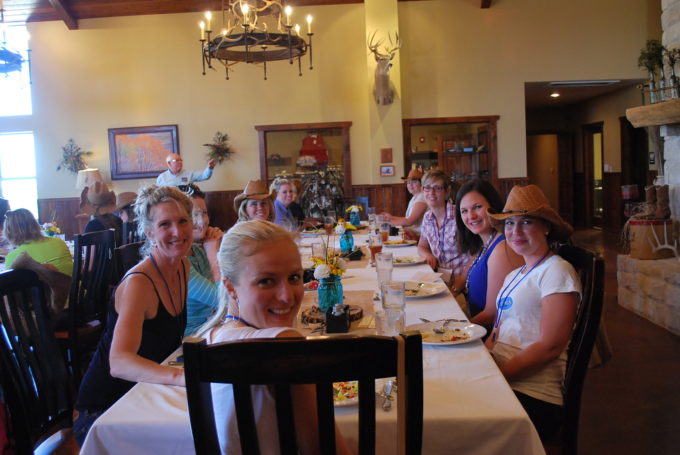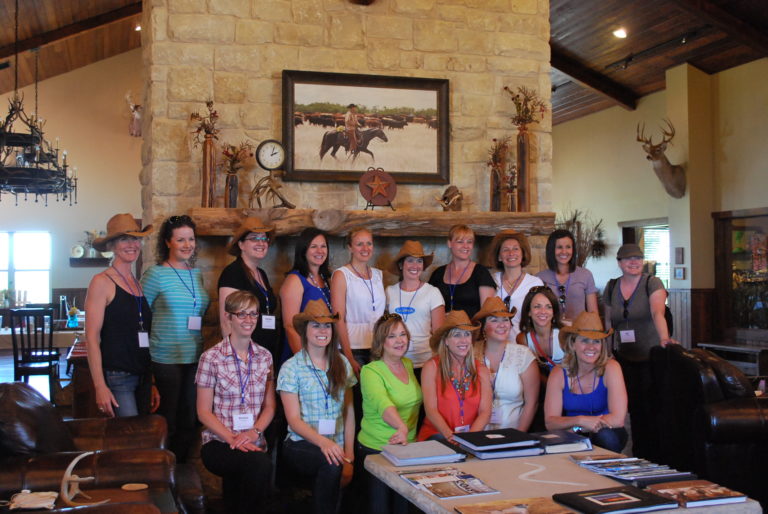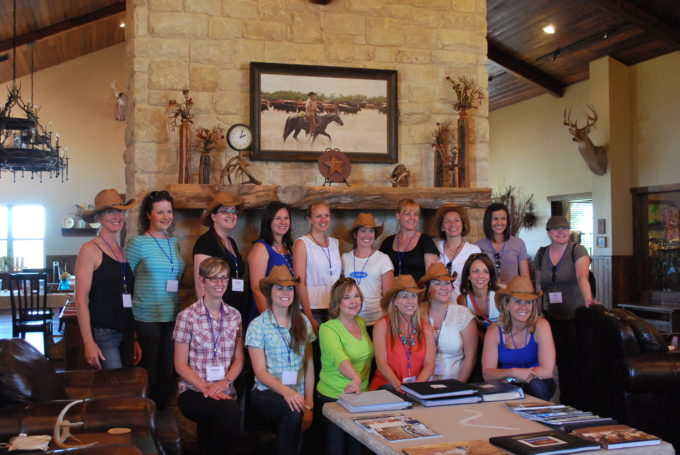 After lunch and a few fun photo ops (we are bloggers, you know….we love our pictures), we headed out to see the ranch. This place was beautiful, with over 130, 000 acres of land.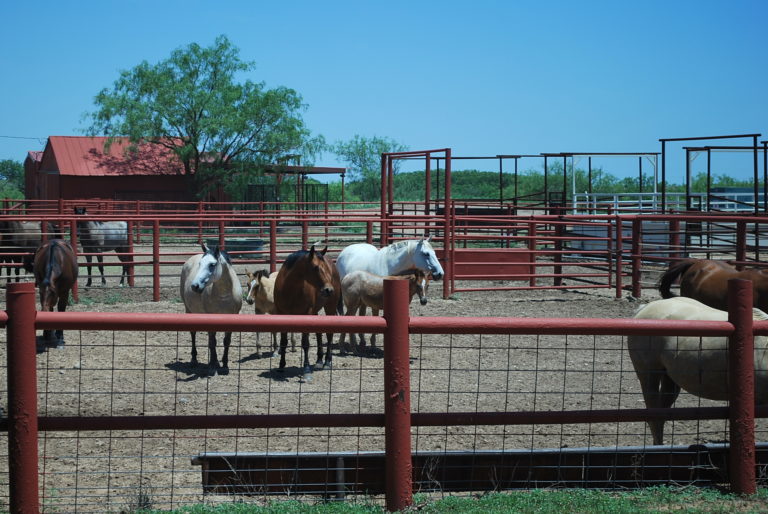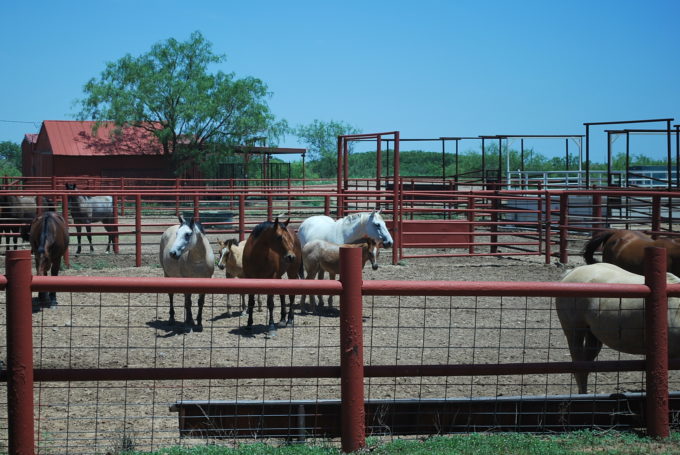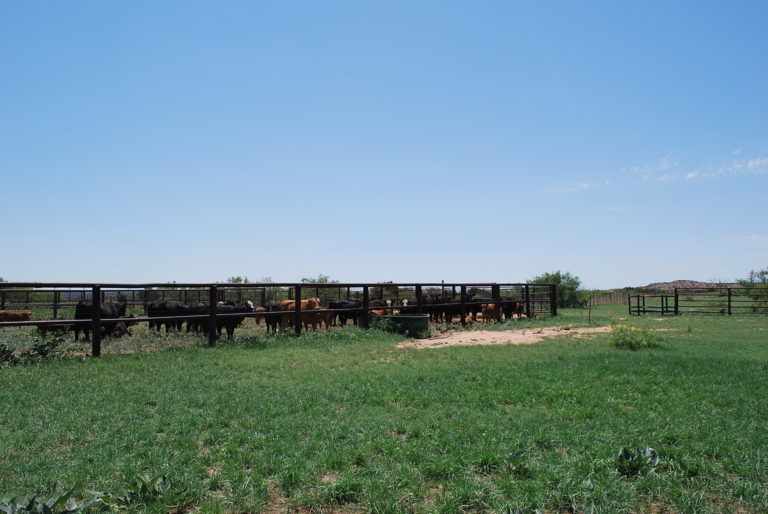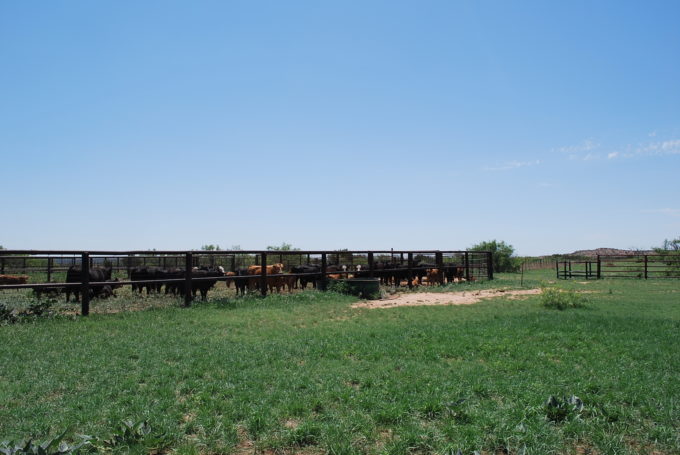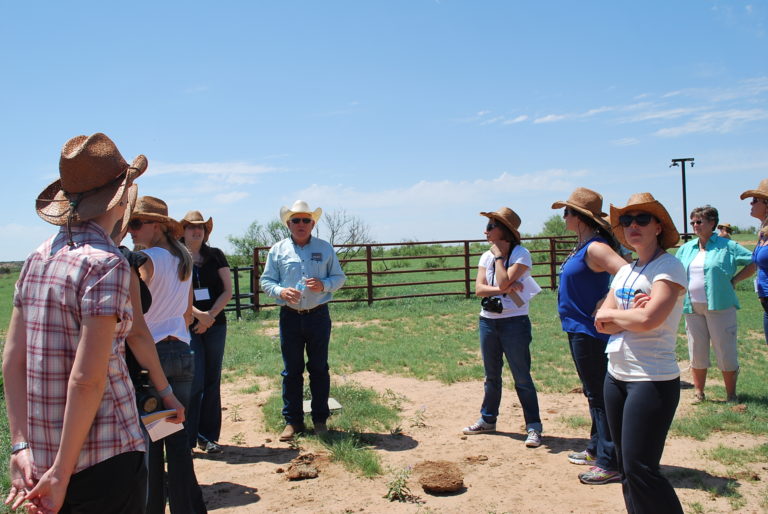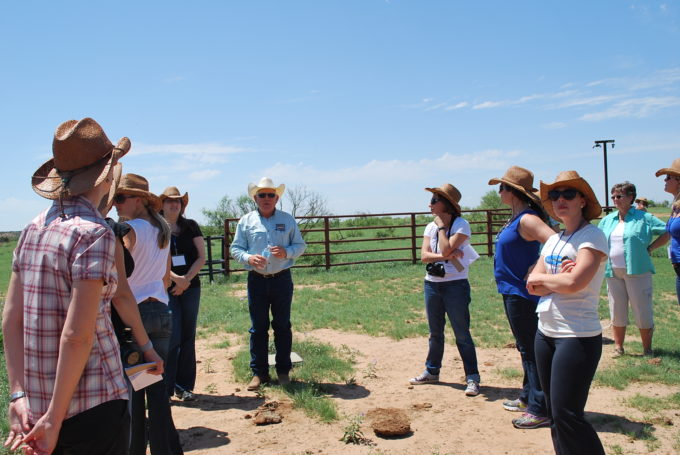 Matador Ranch is owned and operated by Matador Cattle Company, a cow-calf operation. Here, cows are bred and calves spend time grazing on pastures alongside their mothers. Matador Ranch breeds a pure line of Japanese Red Akaushi Cattle, known for their quality taste and marbling. We learned a lot about their operation and asked many questions.
There was so much valuable information gained during this trip, that I will continue to share tidbits with you in future posts.
Here are just a few interesting facts about beef nutrition and the beef life cycle.
*By 2050 we will have 90 billion people to feed, which will require 70% more food. We have to get better at doing more for less.
*The beef industry is working on improving beef sustainability by improvement in the following areas: emissions to water, emissions to soil, greenhouse gas emissions, occupational illnesses and accidents, energy use, resource consumption and water use. They have improved by 5% in just 6 years to help meet those needs.
*During the past four decades, changes in cattle breeding & management along with trimming practices of processors, retailers and foodservice operators resulted in an estimated 44% reduction in available total fat (from 13% to 7%) and a 29% reduction in saturated fat per capita (from 13% to 9%) contributed by beef, as calculated from food disappearance data
*The BOLD diet study revealed that 3-5 ounces of lean beef can be consumed daily as part of a heart-healthy diet. The BOLD studies also showed a 10% improvement in lowering total and LDL cholesterol levels and improvement in other risk factors for cardiovascular disease.
In a nutshell, you must educate yourself when it comes to what goes on your plate. Food choices are your own and it's up to you what protein sources you choose for yourself and your family. I'm here to share my experience. It's up to you to make empowered food decisions!
*Study information contained in this post provided by The Beef Checkoff.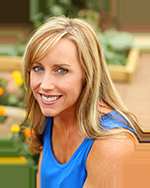 Latest posts by Amee Livingston
(see all)