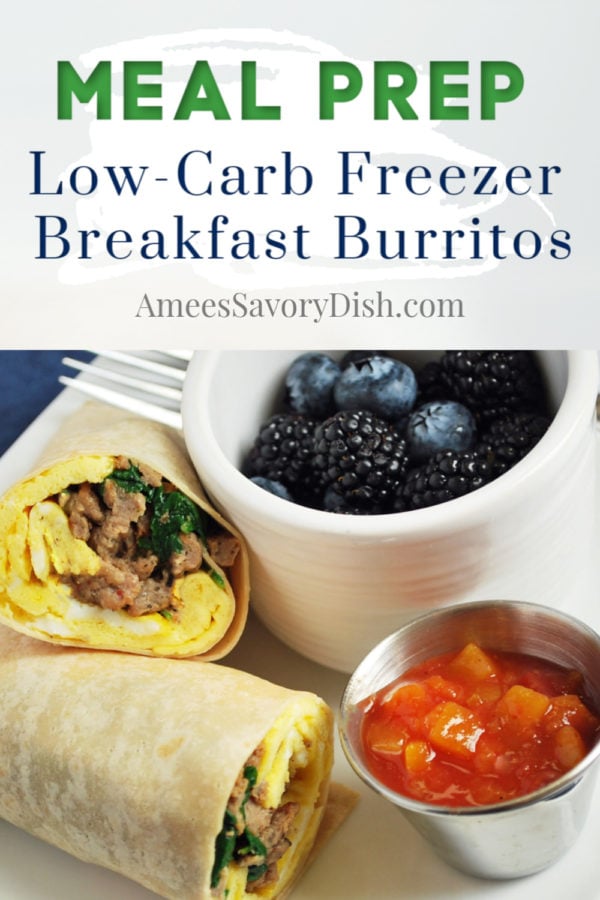 These easy low-carb breakfast burritos are not only delicious but contain 31 grams of muscle-building protein! It's a great freezer breakfast burrito recipe to whip up for your meal prep and have on hand for busy mornings.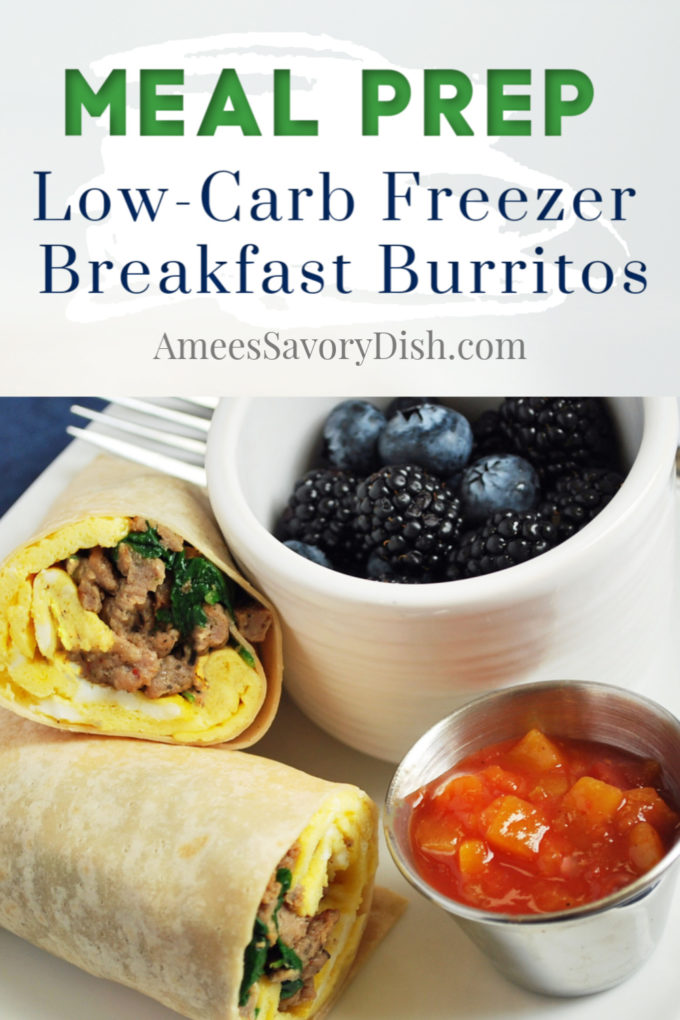 I don't know about you, but I love a good, hearty breakfast. I know that intermittent fasting is all the rage, but I'm not one to skip meals, especially my favorite meal. I LOVE breakfast food. A big breakfast gives me the energy I need to feel mentally and physically ready to start the day. It also makes it easier to nail my daily protein goals.
This recipe makes five servings to store in the refrigerator or freezer for whenever you need a tasty meal on the run.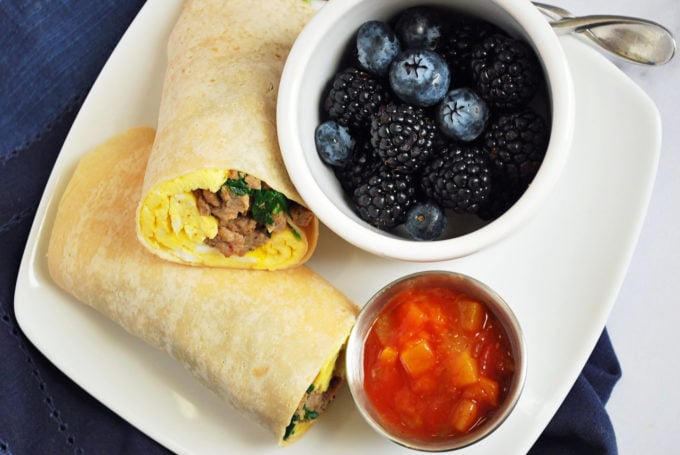 How To Make Low-Carb Breakfast Burritos
I used my favorite brand of low-carb/high-fiber wraps for this recipe (see recipe instruction notes), but any low-carb burrito wrap will work, it will just change the macronutrients and calories a bit. Also, I buy the turkey sausage already precooked and crumbled (you can find this in most grocery stores) as a time-saver, but feel free to use your own favorite crumbled lean sausage in this recipe.
I added cheese as an optional ingredient for those that are sensitive to dairy. Shredded Monterey jack works well with the flavors, but sharp cheddar is also a tasty option. To save calories, buy the ultra-thin sliced cheese or have your grocery deli counter slice it very thin for you. The Sargento presliced ultra-thin cheddar will only add another 45 calories for one slice.
You have two options for making these burritos for meal prep. You can combine the filling for each burrito in 5 separate meal prep containers to heat separately from the wrap. Store in the refrigerator for the week, warm in the microwave and fill a fresh wrap to roll-up and eat each morning. This is my preferred method because it really doesn't take any more time this way and you'll have a fresh burrito each day. Freezing will alter the texture of the wrap since more moisture is created when you reheat them.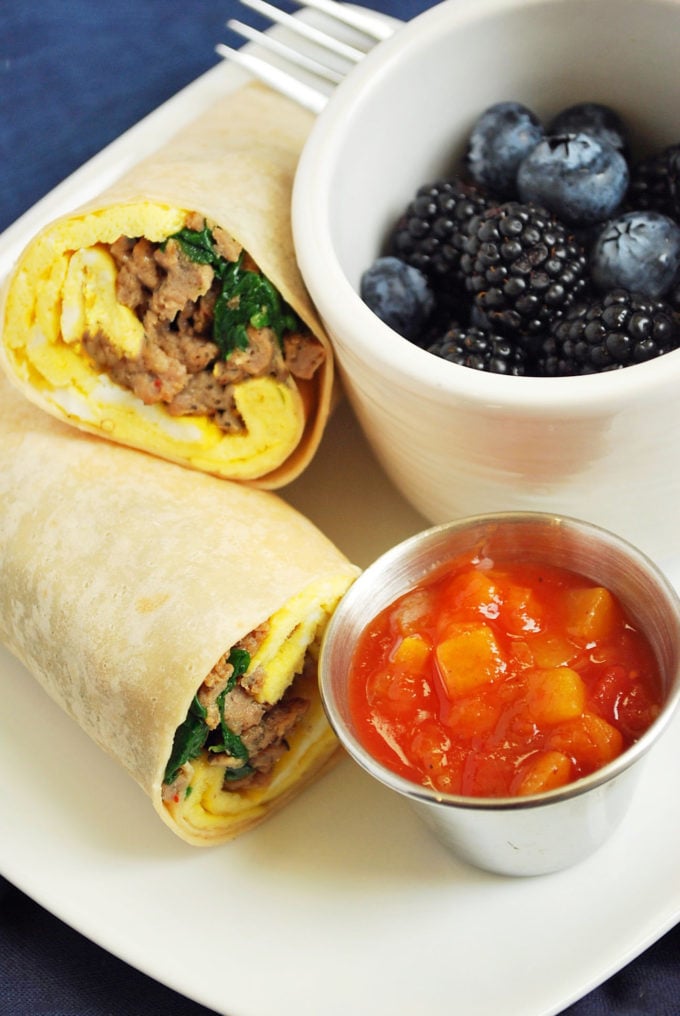 How To Freeze Breakfast Burritos
This step is very important! After your burritos are cooked and assembled, allow them to cool completely before wrapping them in foil. This will prevent a soggy burrito from excess condensation in the foil.
Store the burritos in a large freezer bag or a large sealed storage container until ready to reheat.
How To Reheat Freezer Burritos
To reheat burritos that have been frozen, remove the foil and wrap tightly in a paper towel. Microwave at 60-70% power in 30-second increments until heated through, about 2 minutes. You can finish them in the toaster oven to crisp them up a bit if you like a drier texture.
What To Serve With Breakfast Burritos
This burrito recipe includes healthy sources of protein, carbs and fat so it can easily be a meal in itself, but I also love adding fresh berries and a good quality salsa for dipping. Sliced avocado would also be a great addition.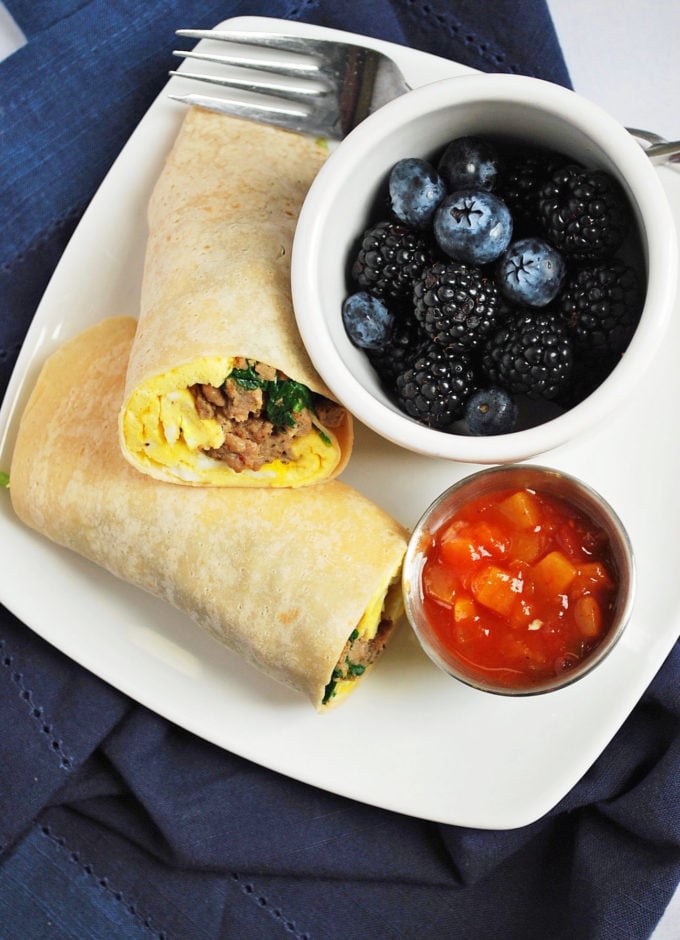 Vegetarian Breakfast Burrito Option
You can easily make a vegetarian breakfast burrito variation by substituting canned black beans for the sausage. Make sure that the canned beans are rinsed and drained well before adding to the burritos.
If you love easy healthy breakfast recipes, like this one, you should also try these Southwest Beef and Egg Muffins and my favorite Crustless Spinach Quiche!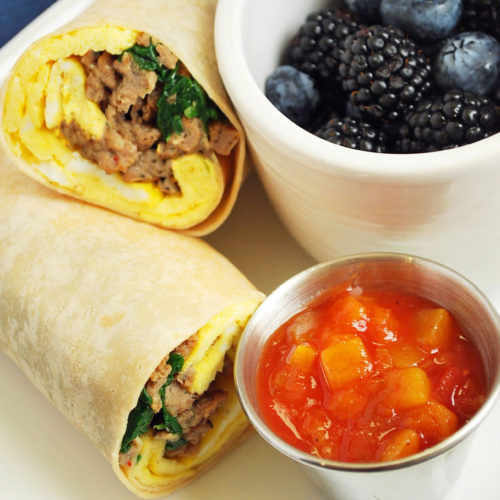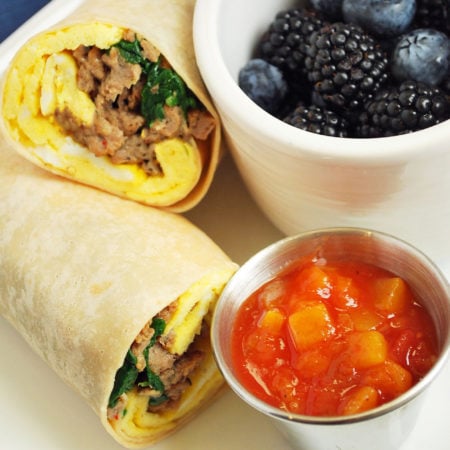 Easy Low-Carb Breakfast Burritos
A delicious and easy high protein breakfast burrito recipe made with eggs, low-carb wraps, spinach, and cooked turkey sausage
Ingredients
5

Low-carb wraps

*I used Tumaro's carb-wise wraps for this recipe

10

eggs

5

egg whites

2 ½

cups

crumbled precooked turkey sausage

5

cups

fresh baby spinach

salt and pepper

to taste

olive oil spray

for the pan

1 ¼

cup

shredded Monterey jack cheese

*optional: not included in calories and macros
Instructions
Heat a large skillet over medium heat and spray with olive oil cooking spray

Add pre-cooked turkey sausage to the pan and cook until lightly browned, stirring often. Set aside to cool

In a medium-size bowl, whisk the whole eggs with the egg whites and set aside

Give the skillet another light spray with olive oil and add the baby spinach to the pan

Cook spinach, stirring constantly, until just wilted, cover and set aside to cool.

Spray another light coat of olive oil spray to the pan and pour in the eggs. Season with salt and pepper

Cook eggs, stirring often, until thickened and no liquid egg remains.

Allow eggs to cool to room temperature.

Lay out 5 burrito wraps. When all ingredients have cooled, start with the egg and spoon the eggs, evenly, in the middle of each wrap then top with sausage and spinach. If using cheese, top with cheese.

Roll up and tightly wrap each burrito in foil and place into a large meal prep container or freezer bag.

To reheat: remove the foil, wrap in a paper towel and place burrito on a microwave-safe plate. Cover and heat in 30-second increments until done, about 2- 2 ½ minutes. Make sure to check frequently so they don't overcook.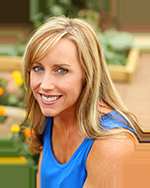 Latest posts by Amee Livingston
(see all)