*This post is sponsored by Uncommon Goods.  All opinions are my own.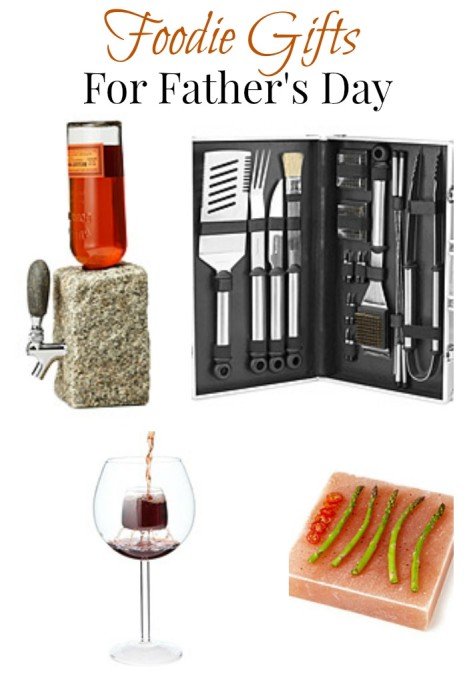 Do you struggle to find that perfect gift for Dad for Father's Day?
I know that sometimes I get stumped on what to get the man that seems to have it all already.  The tie is overplayed, a gift certificate or gift card seems too impersonal and clothing…..well…..that just seems boring.  What if they don't like it or it doesn't fit??  Returns are such a hassle.  UncommonGoods has some really fun and unique gifts for Dad that they likely don't already own.  I love giving gifts that people wouldn't normally buy for themselves, you know….really cool, but not necessarily practical gifts.  Honestly, I don't think gifts should always be practical.  Gifts should be fun!
UncommonGoods is a privately owned retailer based out of Brooklyn, New York that strives to bring unique designs and handcrafted gifts to the consumer.  Most of the items are made right here in the good old USA.  Half of the gifts sold are made by hand and around 1/3 of their products are made from recycled and/or upcycled materials.  Uncommon Goods is a B Corporation, meaning that they meet a rigorous standard on a wide range of issues, including environmental impact, wage levels and giving back to the community.  Their lowest-paid seasonal worker starts at 50% above minimum wage.  They pride themselves on being a company that impacts the world in a positive way.
I'm going to highlight some of my favorite Father's Day Gifts that a foodie Dad would surely love.  This Stone Drink Dispenser is a pretty awesome conversation piece.  Serve up your favorite bourbon with style.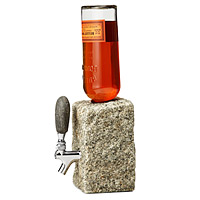 For the man in a morning rush, this 45 Second Omelette Maker would be a perfect gift.  I would love this myself for a speedy, healthy breakfast!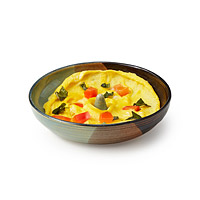 For the wine enthusiast in your life, this set of 2 Fountain Aerating Wine Glasses would be really cool!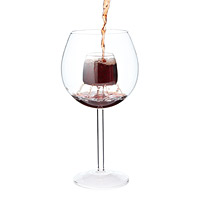 Or if Dad's a barbecue man, the Himalayan Salt Barbecue Plank and BBQ Briefcase would have him grilling up in style.
If foodie gifts aren't your Dad's thing, no worries.   Uncommon Goods has plenty of other options, like personalized gifts and other gifts for men from cuff links to paperweights.