#This post and giveaway is sponsored by Canvas Factory.  All opinions are my own.
Canvas Factory can help you turn memories into beautiful art.
I used to be one of those obsessive scrapbookers.  I had every gadget under the sun to cut, crop and embellish photos.  Everything had to be artistically crafted into gorgeous albums complete with stickers and card stock galore.  It was a fun way to get together with my girls, drink some wine, get a mama break and embrace my inner Martha Stewart.
I actually kind of miss those scrapbooking party days.  We would spend hours hanging out and working on photo books.  When I lived in Ohio, we used to go to Archivers on Friday nights for scrapbooking night.  They served dinner and you could scrapbook until midnight.  I know, pretty wild night out. 😛  Does anyone else remember this place?!  I loved that store!!
This was before Facebook and social media (yes, I'm old ) when my kids were little, before we organized our photos into digital albums.  Now, so many of my pictures feel like forgotten memories buried somewhere in my hard drive.  I've swapped scrapbooking for blogging and haven't had the time to curate beautiful photo books anymore.
Even though I miss my crafty scrapbooking days, there are so many great options for creating books and art from our digital memories now.  Drag and drop photo books have replaced handmade scrapbooking albums and websites like, Canvas Factory, print gorgeous canvas prints and wall collages with your digital memories.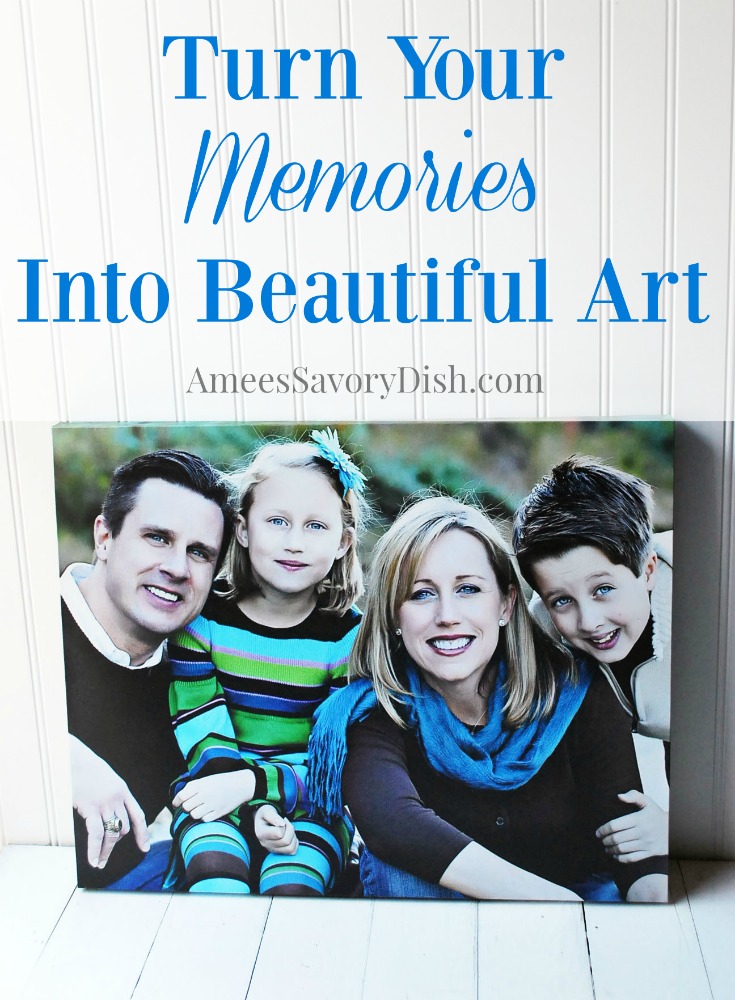 I had one of the digital images from a family photo shoot, that we had done back in 2011, printed on a 16×20 canvas and it turned out so beautiful!  This is the second canvas that I've gotten from Canvas Factory and I'm really happy with the quality and service of this company.
I also love their canvas collage prints.  They are on my wish list to showcase some of our family vacation photos.  Canvas Factory is also very affordable.  This means that you can turn even more of your photos into beautiful art!
I've partnered with Canvas Factory to give away a 16×20 canvas print to one of my lucky readers!
This contest runs from August 17-24 and is limited to the US and Canada.  Enter for your chance to win through the Rafflecopter widget below.  Good luck!!
a Rafflecopter giveaway