This post and photos may contain Amazon or other affiliate links. As an Amazon Associate I earn from qualifying purchases. If you purchase something through any link, I may receive a small commission at no extra charge to you. All opinions are my own.
As some of you already know, I published a children's book called "A Cup of Tea for Tiger and Me", about a little girl's fun ritual with her beloved cat, Tiger. I wanted to write a story embracing the human/animal bond for young readers, that would be fun for them to read over and over again. I always loved rhythmic stories, those you could almost sing, they flowed so gracefully with playful and engaging content. Reading is fun and a very important part of early childhood development.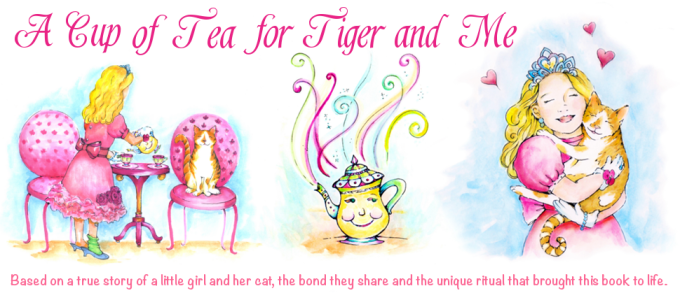 About the story:
It's playtime as usual when Lauren dresses up for tea, but she's in for a surprise when a guest joins her party! Come along with Lauren and Tiger for a magical tea time adventure full of imagination and fun. When Tiger makes a mess, does it ruin the party? Or does Lauren realize the importance of love and forgiveness? This story is a fun tale for the animal lover in all of us!
What my reviewers are saying about A Cup of Tea for Tiger and Me:
"Awesome book! Read it daily to my two-year old. She also loves the illustrations, especially when Tiger wears the pearls!"-Father of 5

"I am so tickled to have a copy of this darling book. I read it several times to 2 of my granddaughters this week while they were visiting from out of town. They not only love 'having tea' but they also love cats. They were tickled for the story…we loved that it rhymes…but when we got to the last page and saw the REAL Lauren and Tiger, my girls went crazy! They were elated to know the story was TRUE! This has definitely become a favorite of theirs (I had to check the guest room to make sure they didn't pack it to take home with them – ha) The illustrations are as cute as they can be, and I have always preferred reading rhyming stories. This one couldn't be cuter. Buy extra copies because this book makes a great gift."- Marsha

"A sweet, poetic story of a little girl and the beautiful bond she shares with her cat. I've enjoyed reading this to my child and love the precious surprise photo at the end of the book. A cute story for animal lovers of any age!"- Melissa D.

"I loved this book and so did every child I have read it to. The book is very well written, the book is colorful and clever. This is an amazing true story to warm the hearts who read it. The author is very creative and offers on the back of the book an online interaction for all ages to enjoy. I bought 14 books and gave them as gifts to all my grandchildren, they loved the book. Would make a great gift for Easter and other occasions. You will love it too!"- P.J. Higgins
If you are looking for a unique and educational gift, you can purchase A Cup of Tea for Tiger and Me on Amazon, or directly through my publisher.
Both links are included below. I also have signed (hard or soft) copies, coloring books and digital downloads available through direct author purchase. You can email me at: [email protected] for those options. Gift sets (like the one pictured below) are available, as well.
If you have any friends or family that may enjoy this story, I would love if you could share it with them! I really appreciate your blog love and support! Happy Holidays to you and your family!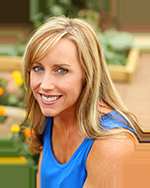 Latest posts by Amee Livingston
(see all)