*This is a sponsored conversation written by me on behalf of Horizon Organics. The opinions and text are all mine. Do you run out of ideas when it comes to packing your kid's lunches? It's fun to surprise kids with something new and switch it up every now and then. I'm sharing some quick lunch and snack ideas with a few of my favorite Horizon Organic products.
My daughter loves meat and cheese roll-ups. I go for low-sodium meats and cheeses, with no fillers, nitrates or preservatives. You can do roast beef and cheddar, ham and swiss, turkey and provolone, etc. Vegetables like carrots, celery and peppers can easily be sliced into small sticks that are easy to eat. Fresh fruit is always a great option and crackers, like these Cheddar Snack Crackers from Horizon Organic are a fun kid-pleaser.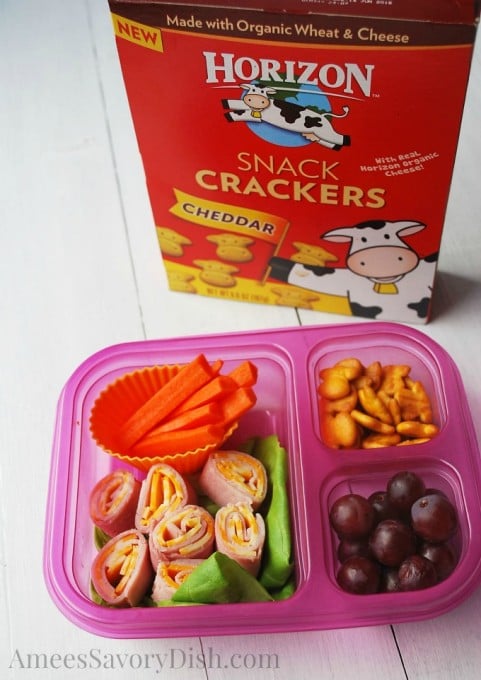 I love that these snacks are made with whole grains with minimal, organic ingredients. All of the food groups are represented in this lunch and cut into finger-size pieces that are easy to eat. Presentation is huge with kids, so it's important to make it look inviting.
My 11 year old daughter still likes her food in fun shapes. When it's appealing to the eye, kids are more likely to try new things. Incorporating fresh fruits and vegetables, along with good quality protein and whole grains ensures that they are getting the nutrients their growing bodies need.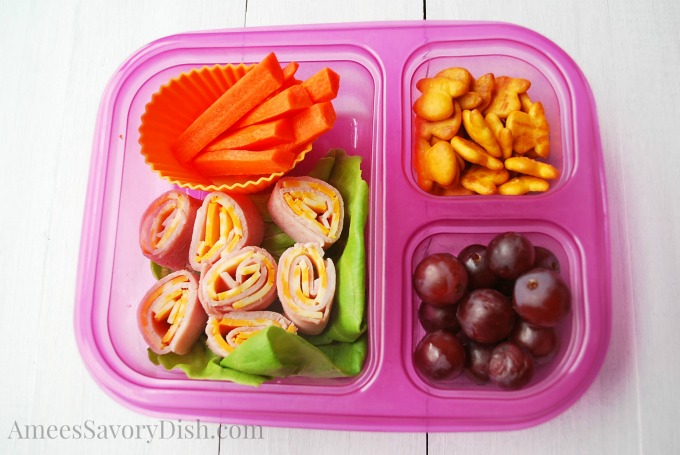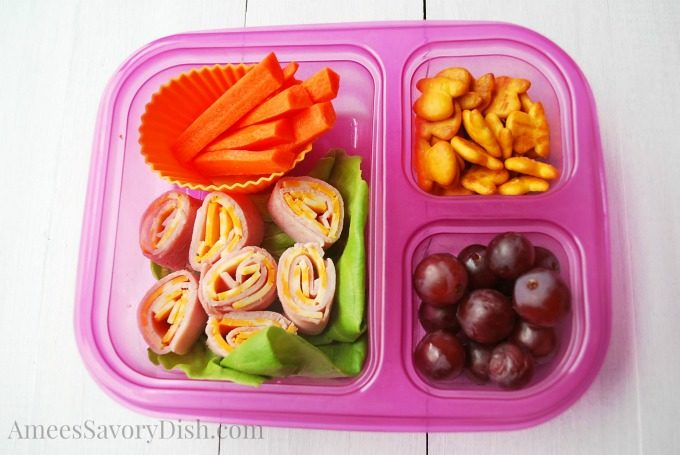 For more healthy lunch inspiration, check out my other Easy Back-To-School Lunch Ideas that are quick, kid-approved and nutritious.
Horizon has a great variety of organic snacks, you can browse them all on their website. Be sure and follow Horizon Organic on Facebook and Twitter for all the latest product news!