*This post is sponsored by hhgregg.  All opinions are always my own.
Are you bored of the same old lunch routine?  Do you find that you're packing the same convenient foods for your child for lunch?  I've partnered with hhgregg and their back-to-school campaign to create some nutritious back-to-school lunch ideas and recipes that you and your kids will enjoy.  Packing a healthy lunch, shouldn't be complicated, all you need is a little creativity and fresh, whole foods.
Chicken salad can be made so many ways.  Don't get me wrong, I love traditional chicken salad, but have you tried adding lemon and fresh sage?  Trust me, it's unbelievably good.  Time saver tip: use a rotisserie chicken or leftover chicken breasts to keep things fast and simple.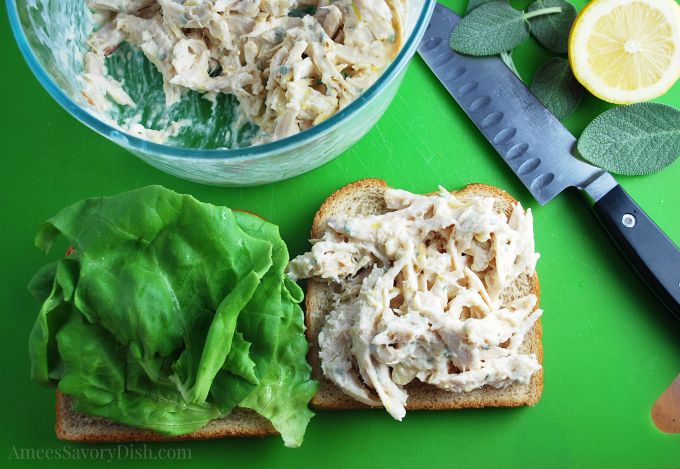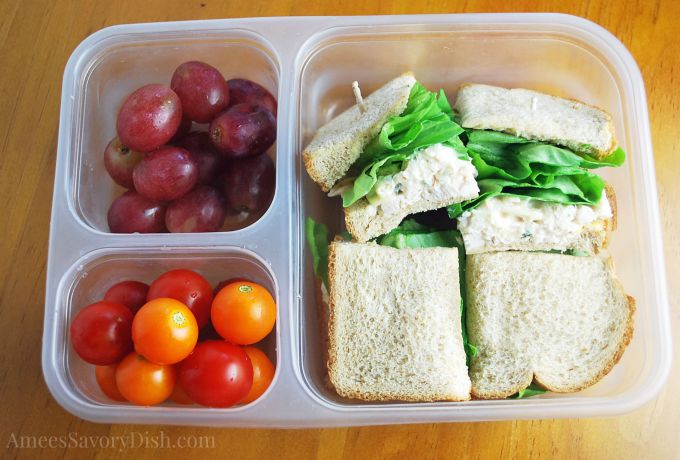 Chicken salad goes beautifully with fruit and fresh vegetables, like these ripe cherry tomatoes.  I'm using up the last of my summer garden harvest, so we have a lot of cherry tomatoes right now.  It's great to eat seasonal produce, so go with what looks fresh and best for the time of year.
Try this unique twist on traditional egg salad that incorporates diced roasted red peppers and plain Greek yogurt for half of the mayonnaise.  I've also got an awesome recipe for Paleo mayonnaise that would work great in any of these recipes.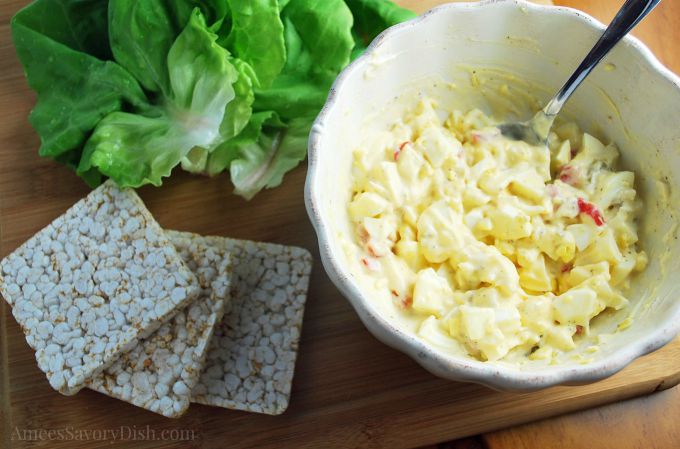 Serve egg salad on whole grain bread, or topped on crackers or brown rice flat crisps.  Pair it with fresh cherry tomatoes, diced cheese and fruit kabobs for a well-rounded lunch.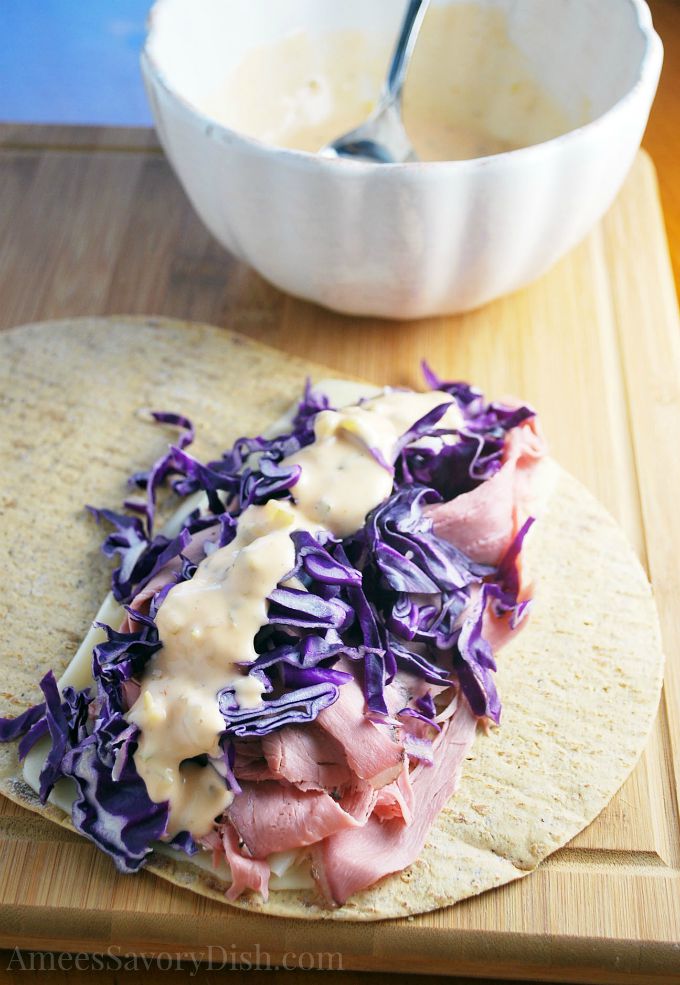 Traditional reuben sandwiches are made with corned beef sauerkraut and rye bread.  I lightened-up it up a bit and made it a little more kid-friendly using low-sodium roast beef, shredded red cabbage instead of sauerkraut and a high protein wrap in lieu of rye bread.
My husband was like "That's not a reuben, it doesn't have corned beef and sauerkraut!"  Seriously, does this man not know me by now?!  As far as I'm concerned, food rules are made to be broken.  I guess that I could have given it another name, but the flavor combination is reminiscent of the original, it's just got a healthy makeover. 🙂
This homemade thousand island dressing is a cinch to make and adds the perfect flavor accent for the roast beef and swiss.
Serve wrap with fresh fruit and slice vegetables, like carrots, peppers and cucumbers.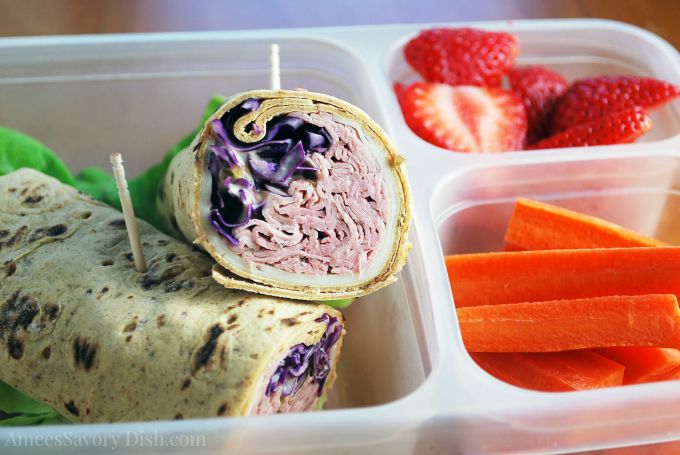 What are your favorite back-to-school lunch ideas?