This post and photos may contain Amazon or other affiliate links. As an Amazon Associate I earn from qualifying purchases. If you purchase something through any link, I may receive a small commission at no extra charge to you. All opinions are my own.
*This post is sponsored by hhgregg. All opinions are always my own.
Are you bored of the same old lunch routine? Do you find that you're packing the same convenient foods for your child for lunch? I've partnered with hhgregg and their back-to-school campaign to create some nutritious back-to-school lunch ideas and recipes that you and your kids will enjoy. Packing a healthy lunch, shouldn't be complicated, all you need is a little creativity and fresh, whole foods.
Chicken salad can be made so many ways. Don't get me wrong, I love traditional chicken salad, but have you tried adding lemon and fresh sage? Trust me, it's unbelievably good. Time saver tip: use a rotisserie chicken or leftover chicken breasts to keep things fast and simple.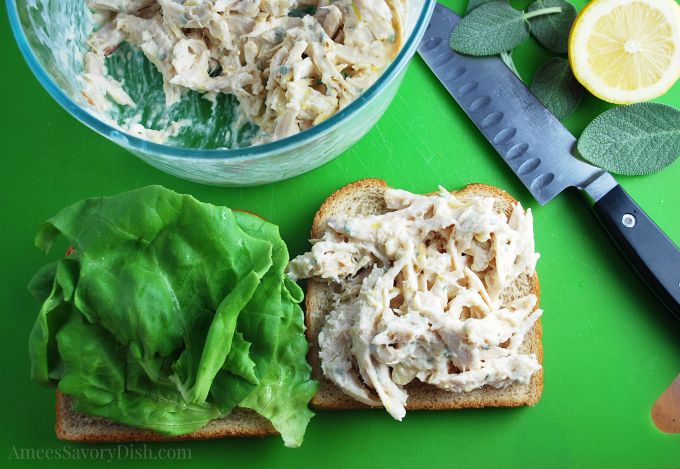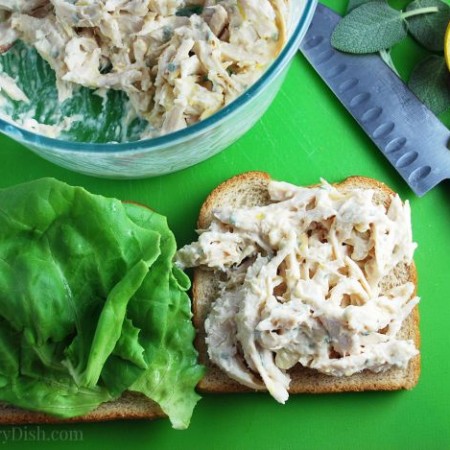 Ingredients
2

cups

shredded white meat chicken

1/3

cup

mayonnaise

2

tsp

fresh sage

finely chopped

juice of 1 lemon

about 1 1/2 tbsp

1

tbsp

sugar

1/4

cup

slivered almonds

*optional: 1 tsp lemon zest

sea salt and pepper

to taste
Instructions
In a medium size bowl, whisk mayo, sage, lemon juice and sugar

Add chicken and almonds and stir to coat

Season with salt and pepper, to taste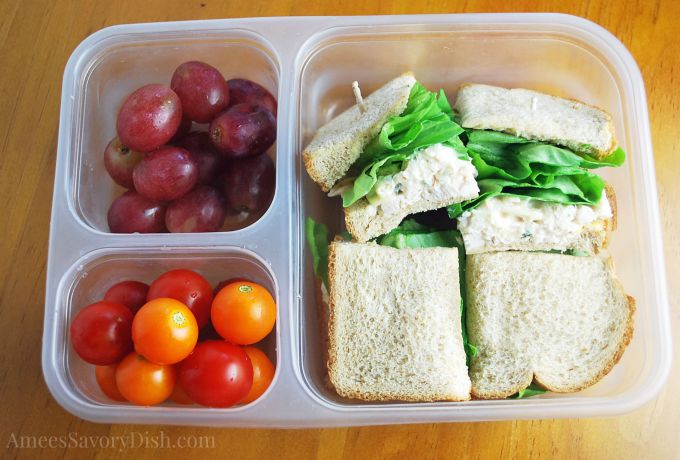 Chicken salad goes beautifully with fruit and fresh vegetables, like these ripe cherry tomatoes. I'm using up the last of my summer garden harvest, so we have a lot of cherry tomatoes right now. It's great to eat seasonal produce, so go with what looks fresh and best for the time of year.
Try this unique twist on traditional egg salad that incorporates diced roasted red peppers and plain Greek yogurt for half of the mayonnaise. I've also got an awesome recipe for Paleo mayonnaise that would work great in any of these recipes.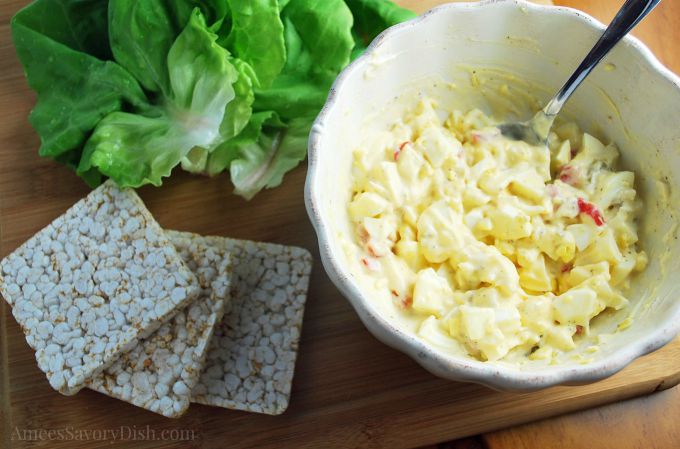 Roasted Red Pepper Egg Salad
Prep time:
Total time:
Ingredients
4 hard-boiled eggs
1 tbsp finely chopped roasted red pepper (in the jar)
2 tbsp plain Greek yogurt
2 tbsp mayonnaise
1 tsp dijon mustard
1 tbsp sweet relish (drain any liquid)
1/4 tsp paprika
salt and pepper, to taste
Instructions
In a medium bowl, whisk together yogurt, mayo, dijon, relish and paprika
Chop eggs into small pieces and add to the mayo mixture
Stir in diced roasted red peppers
Season with salt and pepper
Serve egg salad on whole grain bread, or topped on crackers or brown rice flat crisps. Pair it with fresh cherry tomatoes, diced cheese and fruit kabobs for a well-rounded lunch.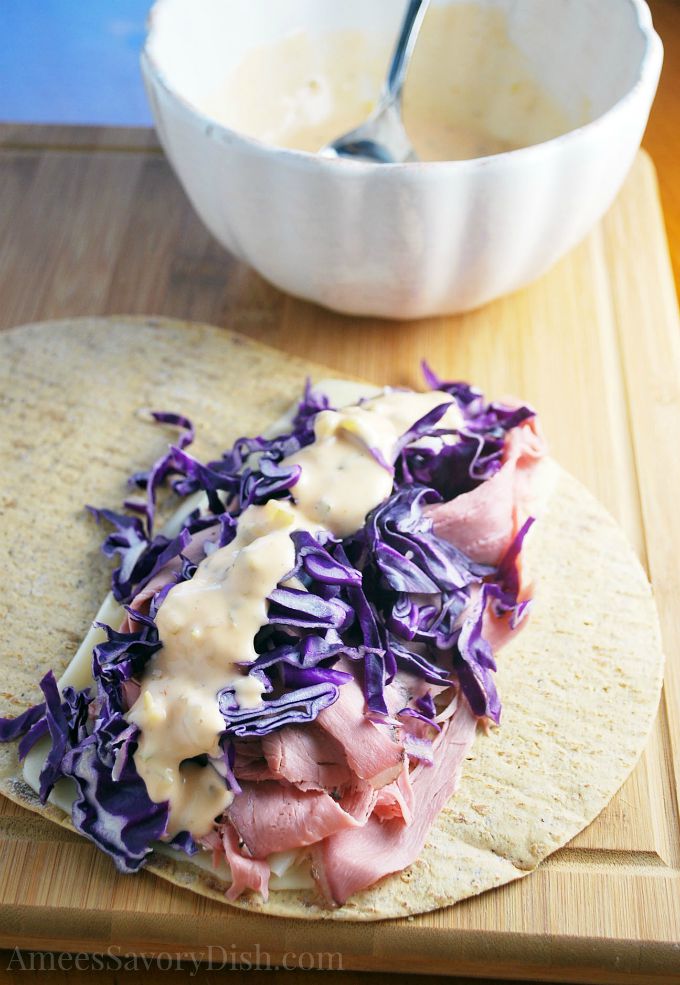 Traditional reuben sandwiches are made with corned beef sauerkraut and rye bread. I lightened-up it up a bit and made it a little more kid-friendly using low-sodium roast beef, shredded red cabbage instead of sauerkraut and a high protein wrap in lieu of rye bread.
My husband was like "That's not a reuben, it doesn't have corned beef and sauerkraut!" Seriously, does this man not know me by now?! As far as I'm concerned, food rules are made to be broken. I guess that I could have given it another name, but the flavor combination is reminiscent of the original, it's just got a healthy makeover. 🙂
Ingredients
3

oz

Boar's Head low-sodium roast beef

thinly sliced

1

Flat-out ProteinUp wrap

1

slice

of baby swiss cheese

1/4

cup

red cabbage

finely shredded

2

tbsp

homemade thousand island dressing

recipe follows
Instructions
Layer ingredients in the wrap, roll up and enjoy
This homemade thousand island dressing is a cinch to make and adds the perfect flavor accent for the roast beef and swiss.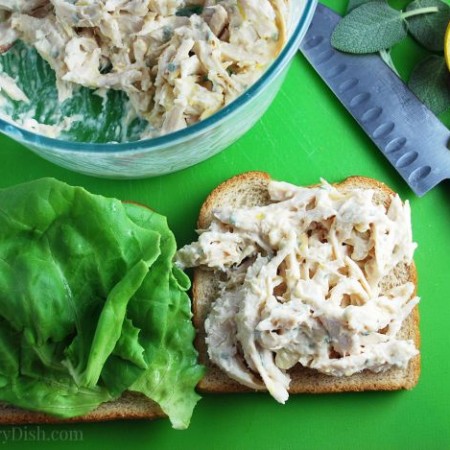 Ingredients
1/4

cup

mayonnaise

1

tbsp

ketchup

2

tsp

white wine vinegar

2

tsp

sweet relish

dash onion powder

salt and pepper

to taste
Instructions
Whisk all ingredients together until mixed.

Store in a sealed container in the refrigerator.
Serve wrap with fresh fruit and slice vegetables, like carrots, peppers and cucumbers.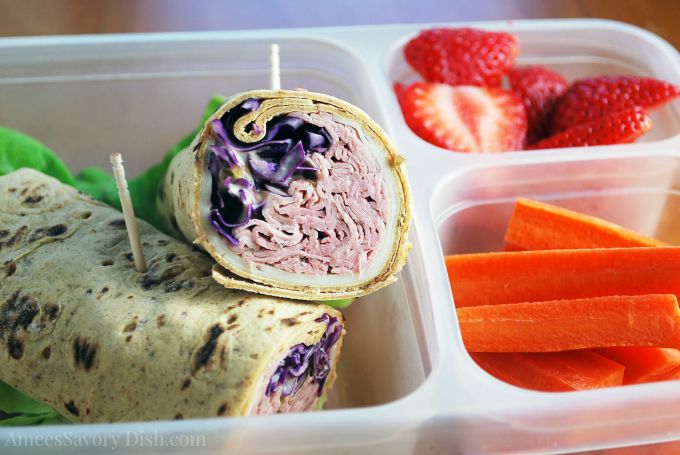 What are your favorite back-to-school lunch ideas?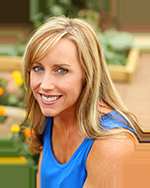 Hi, I'm Amee and I'm completely obsessed with recipe makeovers! I am a southern girl raised in South Carolina and currently living in the Charlotte, NC area with my husband and two children. I am a personal trainer, cancer exercise specialist, foodie, recipe developer, freelance content creator and breast cancer survivor.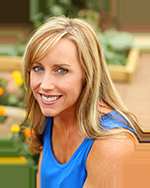 Latest posts by Amee Livingston (see all)