This post and photos may contain Amazon or other affiliate links. As an Amazon Associate I earn from qualifying purchases. If you purchase something through any link, I may receive a small commission at no extra charge to you. All opinions are my own.
There seems to be a month, day or week to celebrate pretty much anything and everything these days. In August, there's Family Fun Month, National Peach Month, National Catfish Month (yes, that's really a thing), National Golf Month, Admit You're Happy Month (no, I'm not making this stuff up), National Eye Exam Month and more.
There are so many celebrations, that it's impossible to keep up. Any reason to celebrate food is awesome in my book! To celebrate National Sandwich Month, I'm sharing this awesome recipe round-up of mouthwatering sandwich creations from some of your favorite food bloggers. We've got you covered from lunch to dessert with these tempting recipe favorites!
I'm sharing my Buffalo Chicken Sandwiches recipe for the slow cooker. It's an easy meal to throw together and pretty healthy, too. Especially, if you go for a sprouted grain bun or one of those FlatOut Protein wraps to get a little more protein and whole grains in the meal. Now that school is starting back for us this week (I know, crazy, right?!!), simple healthy recipes are the way to go!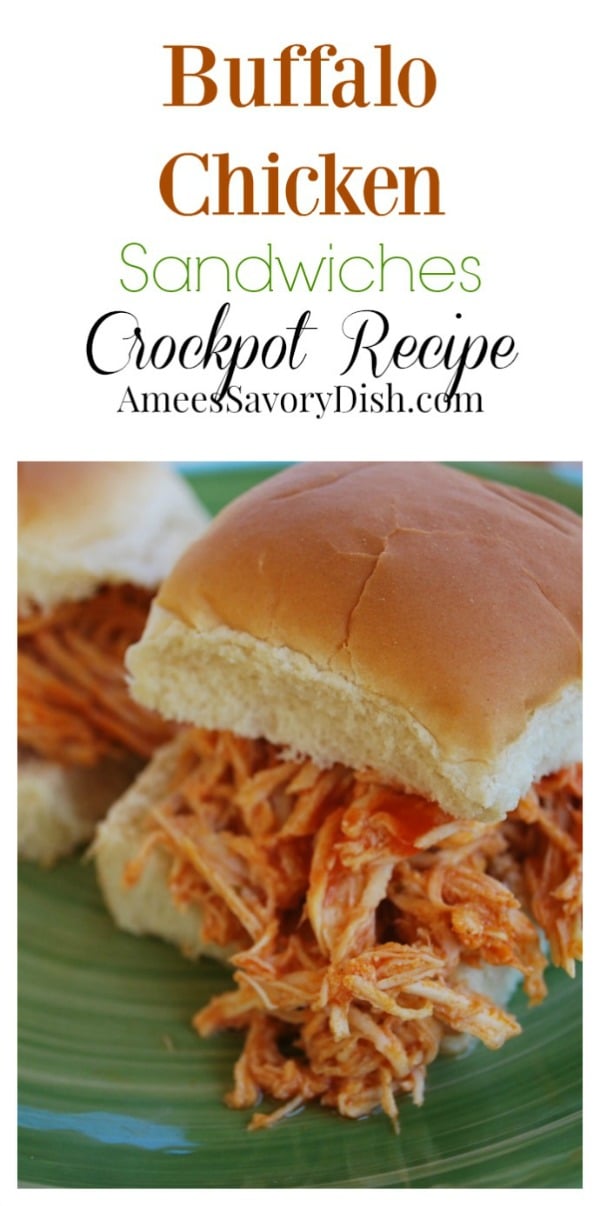 Crockpot Buffalo Chicken Sandwiches from Amee's Savory Dish
These buffalo chicken sandwiches are full of amazing flavor and cook while you go about your day! This simple and tasty weeknight dinner is perfect for busy families.
Crock Pot Sloppy Joes from Rose Bakes
This recipe for easy and delicious Crock Pot Sloppy Joes is a family favorite. Better than anything from a can!
Marshall Field's Chicken Salad Sandwich from Creative Culinary
My version of a classic sandwich from an iconic Chicago Department Store. Roasted chicken is combined with dried cranberries and nuts in a mayo and sour cream dressing and it's all topped with crisp bacon. Perfect for National Sandwich Day!
Pepper Jack Grilled Cheese Sandwich with Arugula and Strawberry Hot Sauce from Fearless Dining
Ooey gooey, this pepper jack grilled cheese sandwich with arugula and strawberry hot sauce is packed full of flavor. What better way to celebrate National Sandwich Day?
Grilled Caprese Sandwich from Kristine in between
This tasty grilled caprese sandwich is perfect lunch or dinner. It's quick to prepare and is ready in just minutes. It's warm, filling, and full of gooey mozzarella cheese!
Fried Eggplant Sandwich from B Hansen Studios
This savory fried eggplant sandwich is both satisfying and filling. A roasted pepper and garlic spread bring the eggplant to life in this mouthwatering recipe.
Homemade Oatmeal Cookie Sandwich from Whole Food | Real Families
Head back to your childhood with this Homemade Oatmeal Cookie Sandwich. This version is just a little healthier and without the plastic wrapper!
Chocolate Chip Sandwich Cookies from That Skinny Chick Can Bake
Outrageously decadent, these Chocolate Chip Sandwich Cookies are filled with a dreamy chocolate ganache!
Share your favorite mouthwatering sandwich creation in the comments below!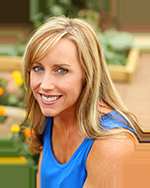 Latest posts by Amee Livingston
(see all)