I love a good kale smoothie!  I've grown organic kale in my garden since last fall.  I really enjoy clipping it fresh everyday for my drinks and recipes.  It's so incredibly good for you!!  I don't really follow recipes for my kale shakes.  I switch up different fruits and vegetables and even change my protein powders from time to time.  I add oats or oat bran to pump up the fiber and fill me up until dinner.  I throw it all into my vitamix for a quick and healthy lunch.  Here is my base recipe, but feel free to get creative and add in your favorite ingredients.
Green Goddess Kale Smoothie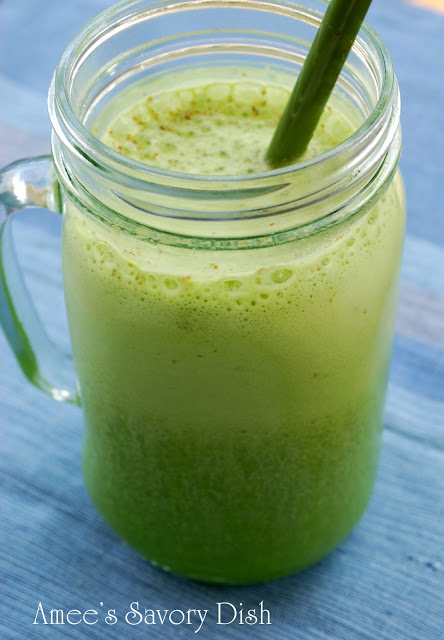 1 frozen banana (I peel and freeze bananas wrapped in plastic wrap and sealed into a freezer bag, so they are ready for my shakes)

1 scoop protein powder (plain or vanilla-I like plain so the fruit can do the flavoring) 

1 cup organic kale leaves (stems removed)

1 tbsp ground golden flaxseed

1 1/2 cups Blue Diamond Almond Coconut Milk blend (the 45 calorie one)

2 packets stevia

1 tbsp whole oats or oat bran

3-4 ice cubes
Put all ingredients into a Vitamix or blender and blend until smooth.