Grain free pumpkin pancakes are a delicious and easy gluten-free breakfast. This pumpkin pancakes recipe is paleo-friendly, gluten-free and a healthy start to your day.
This delicious "Paleo friendly" pancake recipe came from my friend, Ann, over at Fountain Avenue Kitchen.  She's amazing, I encourage you to stop by and see what she's whipped up this week.  When she posted this recipe recently,  I immediately put it on my "must make ASAP" list.  I love that it uses almond butter for the base.  
Admittedly, I am an almond butter snob; some of the brands just taste like burnt nuts to me.  I find a big difference in the taste and texture from brand to brand.  My favorite almond butter is Barney Butter smooth.  They use a mixture of roasted and blanched almonds, which makes for a nice, mild nutty flavor.  
These grain free pumpkin pancakes are loaded with protein to get your metabolism reved up for the day.  Delicious served with a drizzle of real maple syrup.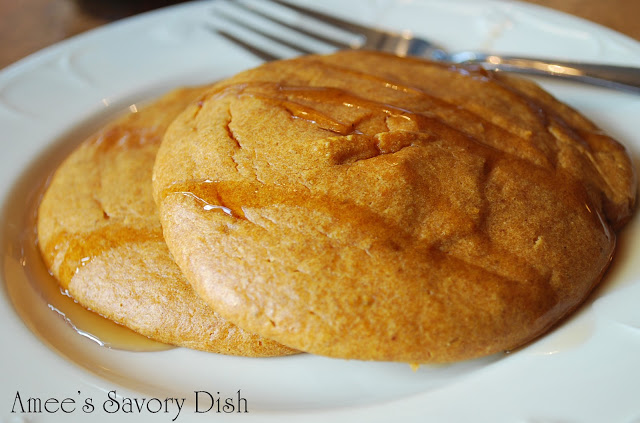 Baked Pumpkin Pancakes (Grain-Free)
From Fountain Avenue Kitchen

Ingredients:
2 eggs
1/2 cup pumpkin puree 
1/2 cup almond butter (Barney Butter is my favorite)
1 tbsp real maple syrup
1/2 tsp cinnamon
1/4 tsp freshly grated nutmeg
1/2 tsp baking powder
Maple syrup for serving, if using
*A great variation on these pancakes would be to substitute natural peanut butter for the almond butter and mashed bananas or applesauce for the pumpkin, substituting a little vanilla for the nutmeg.  My kids love the peanut butter/banana combo 🙂

Directions:
Preheat oven to 350 degrees and line a baking sheet with a silicone liner or parchment paper.  In a medium-size bowl, lightly beat the eggs.  Stir in the pumpkin and remaining ingredients and mix well.  
Pour by 1/4 cup fulls on to prepared baking sheet (I used a large cookie scoop and it made them the perfect size).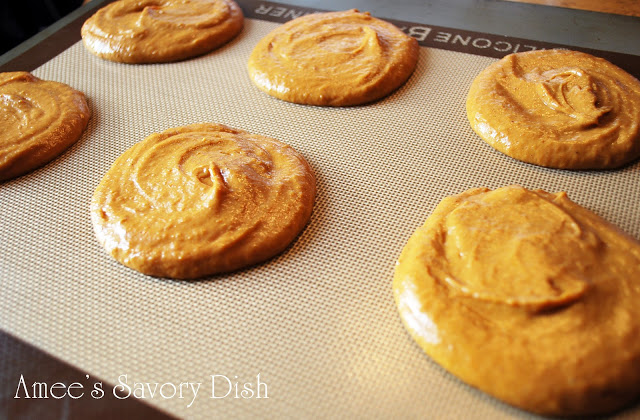 Bake for 10-12 minutes or until pancakes are cooked through and fluffy.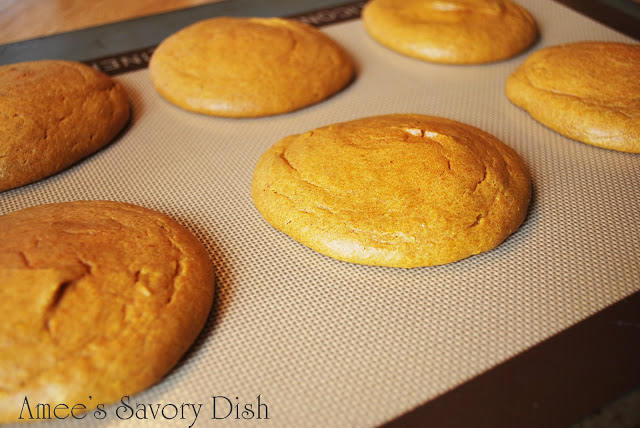 I think these grain free pumpkin pancakes would make a great whoopie pie…all I need to to is come up with a yummy filling for them. Their soft, cake-like texture is perfect. Maybe my Nutella frosting will work!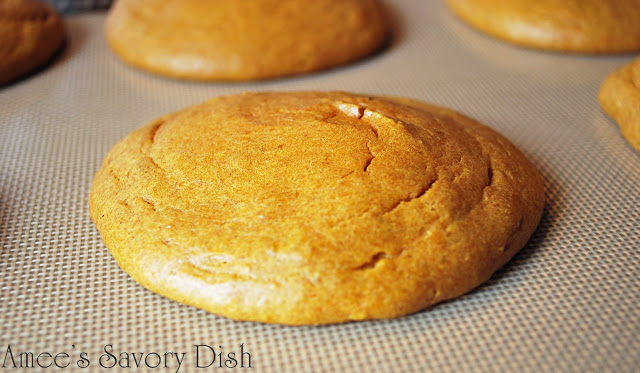 Serve with maple syrup, if desired.