Flavor your water and you are likely to drink more of it!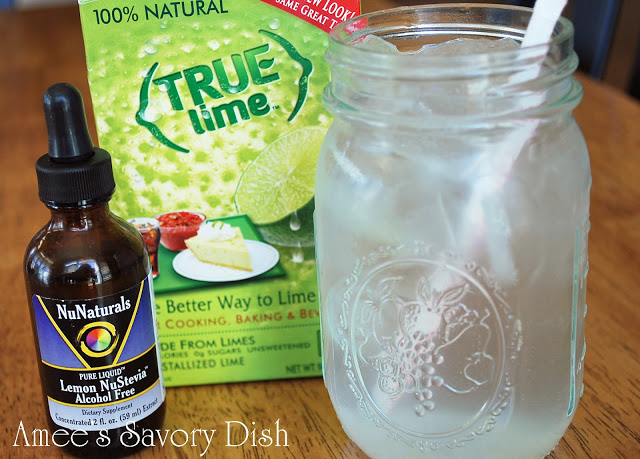 *NuNaturals provided me with this product for review.  All opinions are my own and not influenced in any way.
Do you get tired of drinking plain, unflavored water when getting in those 8 glasses (or more) a day?  
Here is a simple and tasty way to jazz up your H2O – flavor your water!
Simply add 2 packets of TrueLime or TrueLemon and a packet of stevia, or a few drops of NuNaturals Liquid Lemon Stevia to an 8 oz glass of cold water.  Stir and enjoy a twist on your body's greatest source of hydration and refreshment.  
Now enjoy a healthy salad or some fresh fruit kabobs along with that tall, refreshing glass of flavored water!