*This Express Your Own Style post is sponsored by prAna and Stonyfield. All opinions are my own.
I pretty much live in my workout clothes. I spend a lot of time at the gym, so performance compression pants are a staple in my wardrobe this time of year. They're comfy and feel great while working out. I can't have pants falling down while I'm exercising, they need fit great and feel good.
There's nothing more annoying than having to pull up your pants mid-workout. Quality is really important in my fitness gear. I get more excited about new workout clothes than dress clothes. Casual and comfy is how I best express my own style.
I'm loving my new Ergo performance leggings from prAna and I get to give a pair away to one of you, courtesy of prAna and Stonyfield, as a part of their #JustBeYou campaign!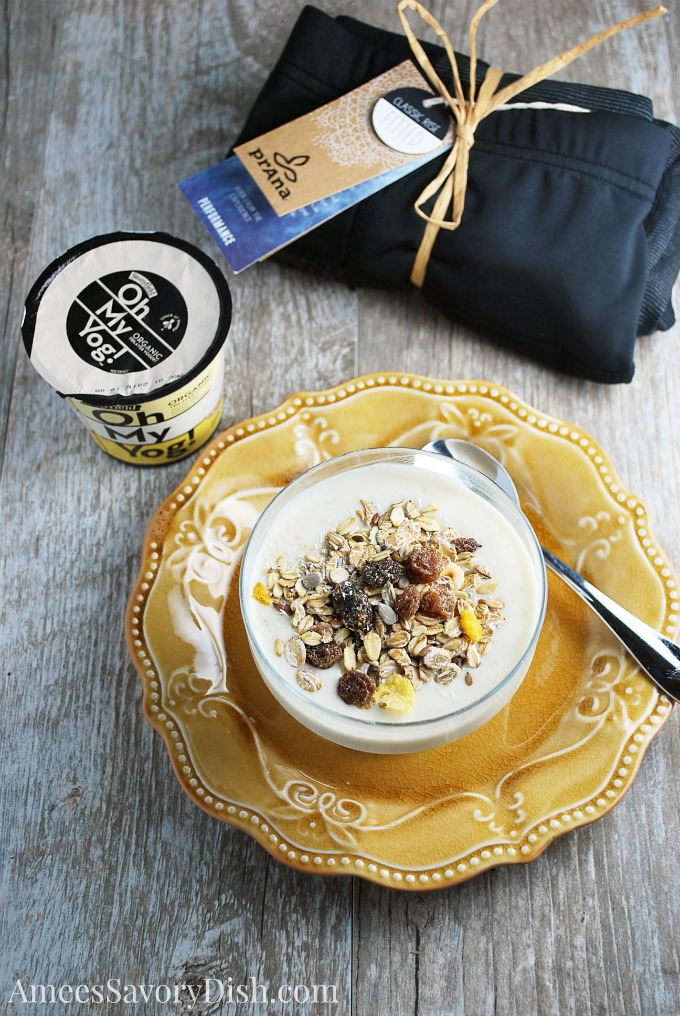 So how does yogurt fit into a clothing giveaway post? These two companies share a common mission to bring the consumer the best product possible, while being kind to the environment. They both focus on sustainability, sourcing organic products/materials and practicing responsible manufacturing procedures.
Naturally, they make a pretty great team! How would I best pair Oh My Yog! and prAna gear? I spend a lot of time at the gym, either working out or coaching a few classes a week. I stay active to feel great and take care of my body. Good nutrition is also really important to me, so I'm mindful with how I fuel my body. I like to enjoy a sweet treat every now and then and the Oh My Yog! Madagascar Vanilla Bean yogurt is a great wholesome dessert choice.
It's rich and creamy, made with whole milk, honey, organic sugar, natural vanilla flavor and Madagascar vanilla bean specks. The name says it all! I'm a huge vanilla fan and vanilla creme brûlée is my jam. This yogurt is a great alternative to tame the nagging sweet tooth. So delicious!
I've teamed up with prAna and Stonyfield to giveaway a free pair of the prAna Ergo Leggings (retail $89.) or any prAna organic cotton collection item up to $99.00! You're going to love these leggings!
Here's the skinny on these leggings from the prAna website:
The prAna Ergo Legging contours to the body and uses inset panels to turn shape into style. Soft performance material stretches and wicks moisture away. Great For: Yoga, Hiking, Fitness
Materials:
Fitted Stretch Moisture Wicking
Performance french terry
Ergonomic seaming contours to body with printed and striped insets
Size Small= 25(63.5cm) inseam
Fitted
Classic Rise
Shell: 55% Nylon / 28% Polyester / 17% Lycra ; Trim1: 88% Polyester / 12% Spandex ;Trim2: 74% Nylon/21% Poly/5% Spandex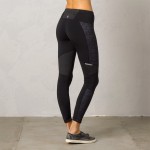 My readers can save 15% off your prAna order at prAna.com with this special code: JBYF15ASD
Not valid for prAna Influencers, on Gift Certificates or with any other offers
Valid Nov 1 – Dec 15, 2015
Enter below to win a free pair of the prAna Ergo Leggings or any prAna organic cotton collection item up to $99.00!
Tell us how you would express your own style with Stonyfield and prAna! You'll love rocking' these pants during your next workout! Good luck!
Click the link below to enter: