Guilt-free cookies are a real thing, and they're a delicious thing, too, thanks to Almondina!
Disclosure: I was not compensated for this post. All opinions are my own and not influenced in any way.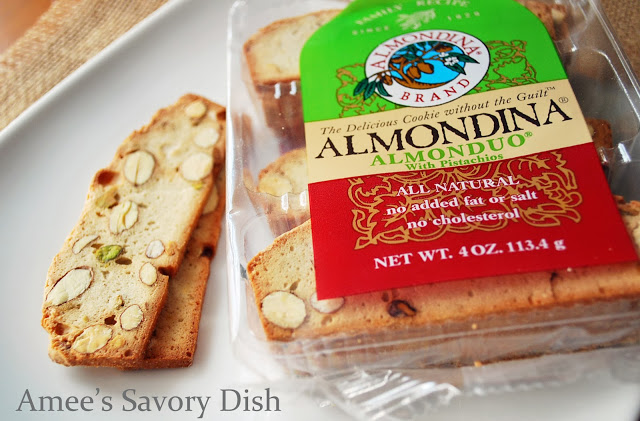 I want to share these delicious, crisp cookies from Almondina with you.  Founded by Yuval Zaliouk, internationally known symphony conductor and gourmet chef, this nutritious almond cookie recipe originated with his Grandma Dina.  
Yuval had a passion for creating this secret family guilt-free cookies recipe, and wanted to share it with the world. So in 1989, Almondina Brand Biscuits was born (named after his beloved grandma).
Almondina biscuits are a delightful accompaniment for coffee and tea, dessert wines, cheeses or just a tasty snack.  They come in these delicious flavors:
Cinnaroma

Original

Sesame

Chocolate Cherry

Almonduo (with Pistachios…my favorite)

Pumpkin Spice

Choconut

Gingerspice
Try these guilt-free cookies and see if you agree with me about how delicious they are!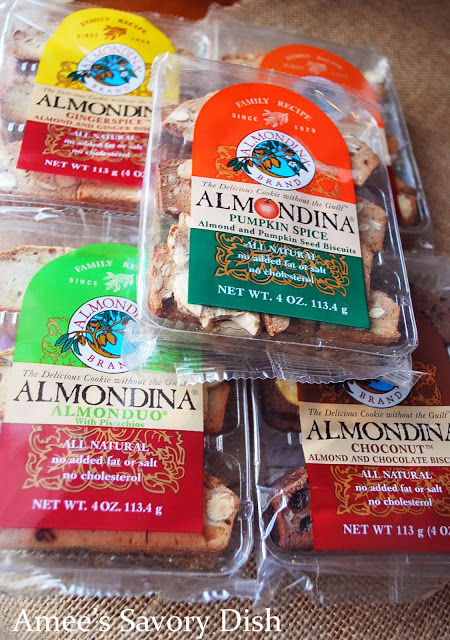 The lack of fat in these biscuits does not comprise the flavor. They are crisp, lightly sweet, and packed with delicious roasted almonds. They sort of remind me of these cookies.

Celebrating success for over 20 years, Almondina's mission is "To Put a Delicious Healthful Cookie On Every Table."  You can find out where to get them for yourself at Almondina.com.