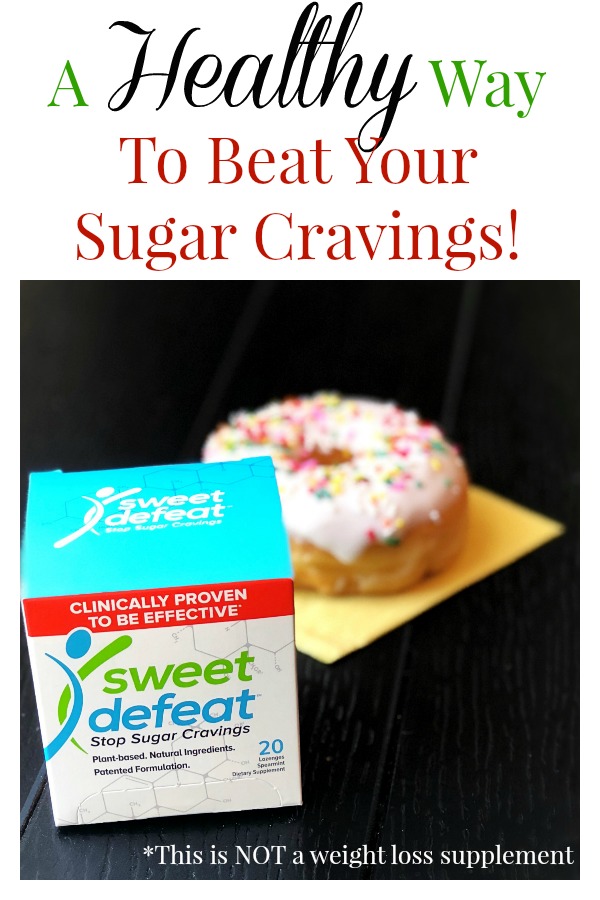 *This post sharing tips to beat sugar cravings is sponsored by Sweet Defeat.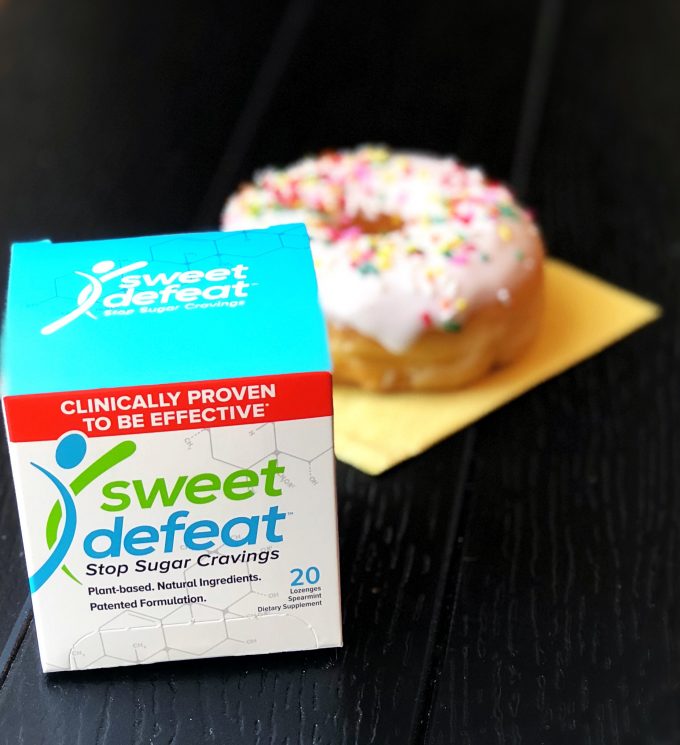 Most of us battle the sugar monster that speaks to our subconscious mind, luring us to eat things that we know aren't actually good for us. The brain is a pretty powerful force that can easily sabotage our healthy eating goals.
If you want to understand more about how our brain controls our eating behaviors, I highly recommend the book The Hungry Brain by Stephan J. Guyenet, Ph.D. Dr. Guyenet dives into the neuroscience explaining why we make decisions that betray our desire to be our healthiest self. It really helps you understand why you make certain decisions around food and strategies to outsmart the instincts that cause you to overindulge.
After all, no one WANTS to be unhealthy. There's a lot more to achieving wellness than going on diets and exercising. I've tackled these issues in articles on the blog, sharing Ten Tips To Manage Stress and Improve Your Health and What You May Be Missing In Your Weight Loss Strategy.
A Healthy Way To Beat Sugar Cravings
As a personal trainer and nutrition coach, the biggest struggle for most of my clients is combating their sugar addiction. I sent out a poll in my private Facebook group a few months back asked what was the biggest obstacle when it comes to eating healthy. Guess what was voted as number one? TOO MUCH SUGAR!!
Tools for behavior modification, like Sweet Defeat, could possibly be very helpful in overcoming the need for something sweet after a meal. After all, establishing better daily habits is what sets you up for long term success. Another very helpful tip: Change your environment to match your goals. If you don't have cookies in the house, then you can't eat them! Out of sight...well maybe not out of mind...but at least they'll be out of your belly! 😉
When I found out about Sweet Defeat and their lozenge to help beat sugar cravings, I was skeptical, yet really intrigued. After all, can a little lozenge really keep me from eating a delicious donut or cupcake or piece of chocolate?! This sounded too good to be true! I honestly don't eat a lot of sweets anymore, but I do have a sweet tooth that requires self-control. When I splurge, it's usually for something that's really worth it like a dessert made from scratch or really good chocolate or a good macaron...I love macarons!!!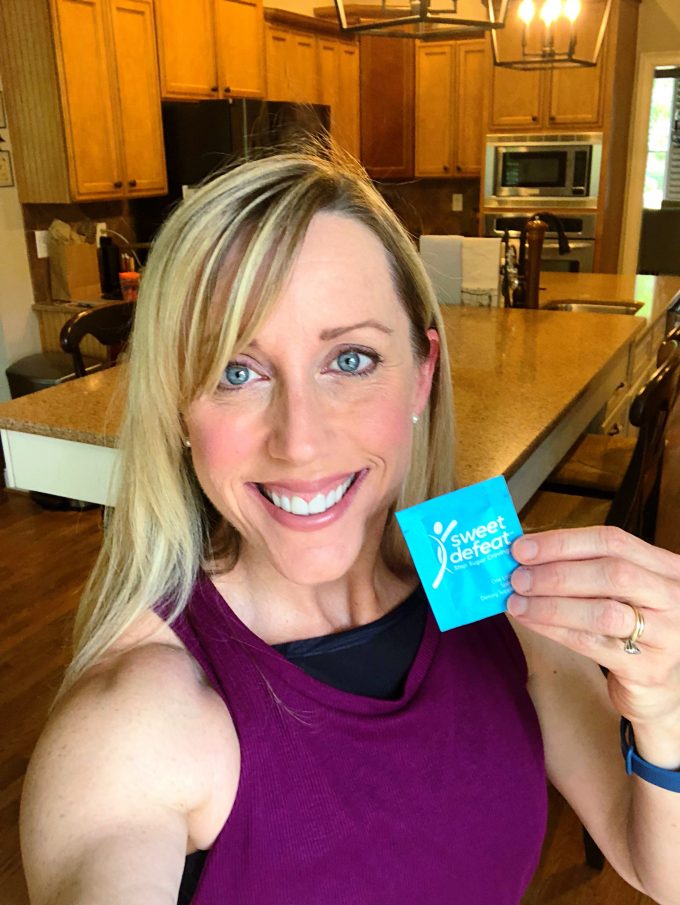 Personally, I couldn't wait to give this product a test run. I did love the fact that Sweet Defeat is all-natural, plant-based and not a weight-loss supplement. Don't get me started on fat burners and weight loss pills!
About Sweet Defeat
Sweet Defeat is a small lozenge that you dissolve on your tongue that blocks the "sweet" receptors that trigger your brain to want more sugar. It contains Gymnema extract from the Gymnema Sylvestre leaf, which has been used by ancient cultures for its ability to block sweet receptors that cause sugar cravings.
The lozenge also contains zinc and natural mint extract. The remaining ingredients are sorbitol and spirulina extract. Sweet Defeat is clinically proven to be effective. You can read about this study by Dr. Eric Stice on their website.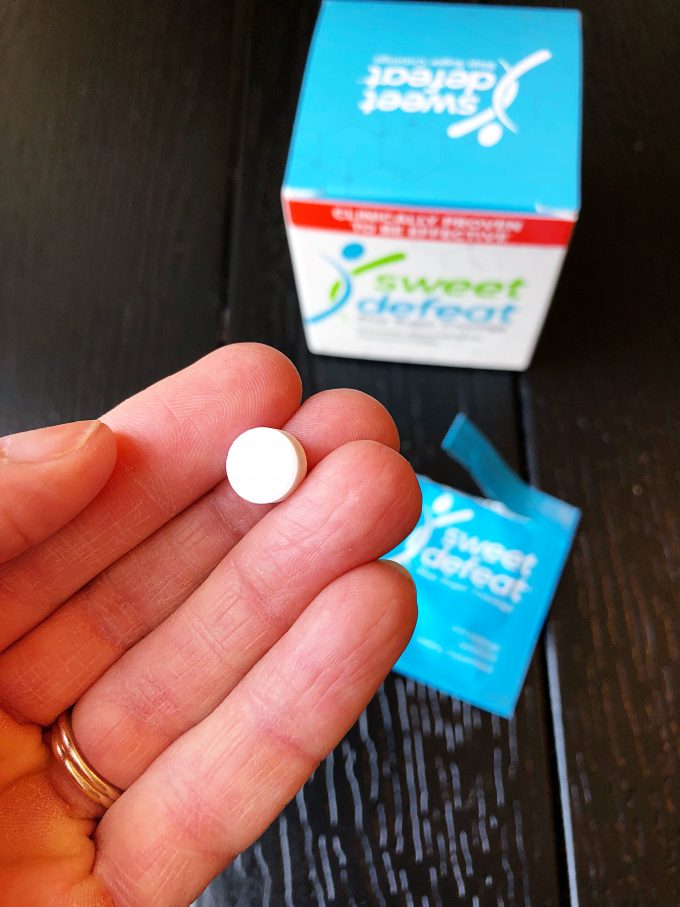 My Thoughts on Sweet Defeat
What I love about this lozenge is that it's tasty, gives you fresh breath and made with natural ingredients. It tastes just like a breath mint. Sweet Defeat is not a diet pill and actually did work to numb my sweet taste buds. I experimented with taking a bite of a chocolate chip cookie after using Sweet Defeat and it tasted really bad! I could not taste the sugar at all, it just tasted greasy. It was really effective in killing my cookie craving. When it doesn't taste good, you don't want it and that's a win! The effects on your taste buds can last anywhere from 1-3 hours.
I love that Sweet Defeat is a tool, that tastes great, to support behavior modification. I'm all for finding a healthy way to beat sugar cravings. The only con for me would be when you forget to take it with you, you're going to have to depend on good old self-control to keep you from diving into that chocolate cake. It only works when you take it, so you need to keep it on hand for any sugar-temptation emergencies. Price could also be a factor, it's not cheap. However, if sugar binges are really something that you struggle with, it's worth the investment to help bust your sugar addiction. Again, Sweet Defeat can be used as a safe behavior modification tool.
Sweet Defeat has created a special promo code just for my readers! Yay! You can get 50% off your first box by going to Sweet Defeat and entering my special promo code: AMEE50. Please be sure and follow me on Instagram and tag me if you try it! I'd love to hear what you think!
Here's to busting cravings and crushing goals! xo~ Amee
Latest posts by Amee Livingston
(see all)