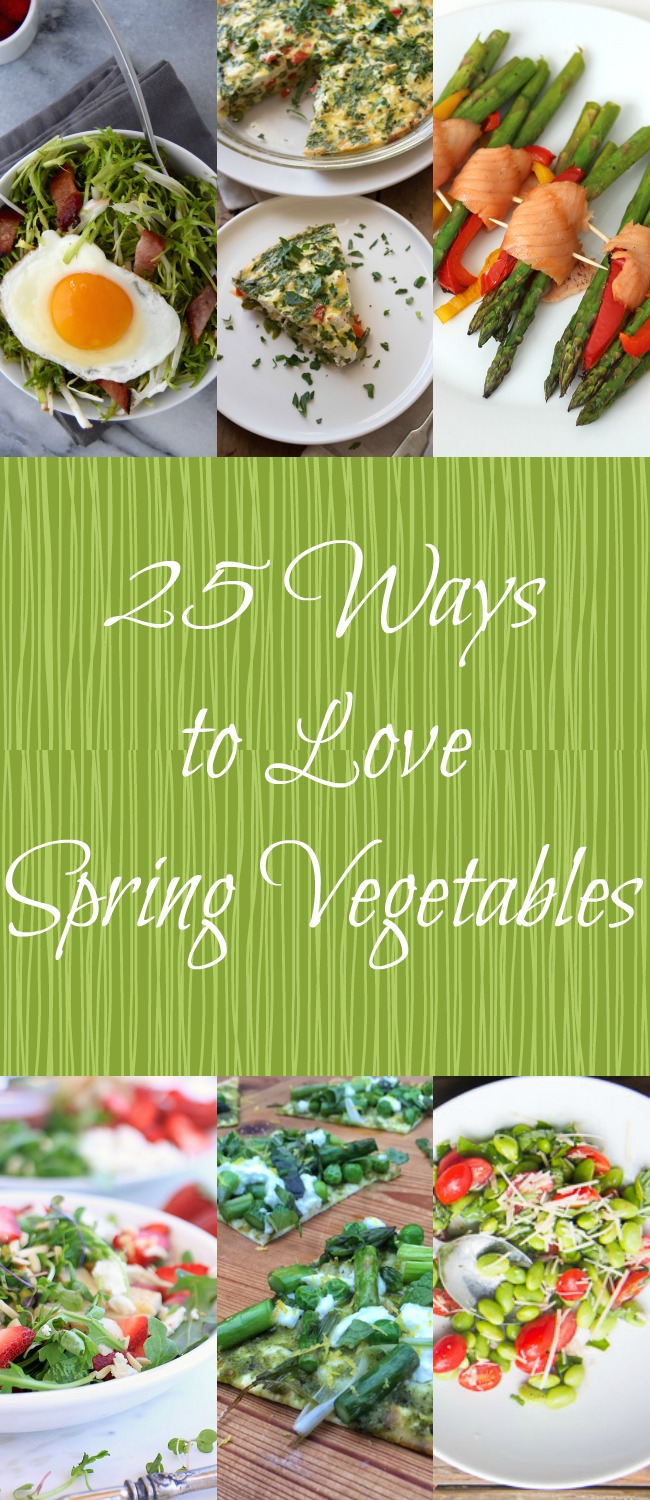 Hello! I'm Anne, from Craving Something Healthy. I'm incredibly honored to create this, 25 Ways To Enjoy Spring Vegetables, round-up for the lovely Amee, while she's (hopefully) getting some much needed rest. I met Amee last fall, when we were suite-mates at Blog Brûlée, a weekend conference for healthy food bloggers. Immediately, I loved her because she gave me the big bedroom with the en suite bathroom, even though she arrived first. Yep, Amee is every bit as kind, wonderful and adorable as she seems, and has the cutest southern drawl. She's the best, and we wish her the very best in her recovery.
It's finally spring, which is synonymous with lighter and healthier eating. Hooray for spring!
I'm feeling a strong urge to ditch the casseroles and potatoes, and hit the farmers market to stock up on fresh herbs and colorful veggies. I love to create fresh, plant-based meals, but, instead of one of my recipes, today, I'm sharing a roundup of recipes using spring vegetables which were all contributed by Blog Brûlée alumnae. You will find so many wonderful recipes here, from a talented group of friends. Get your pinning finger ready, there is something here for everyone!
25 Dietitian-Approved Ways To Enjoy Spring Vegetables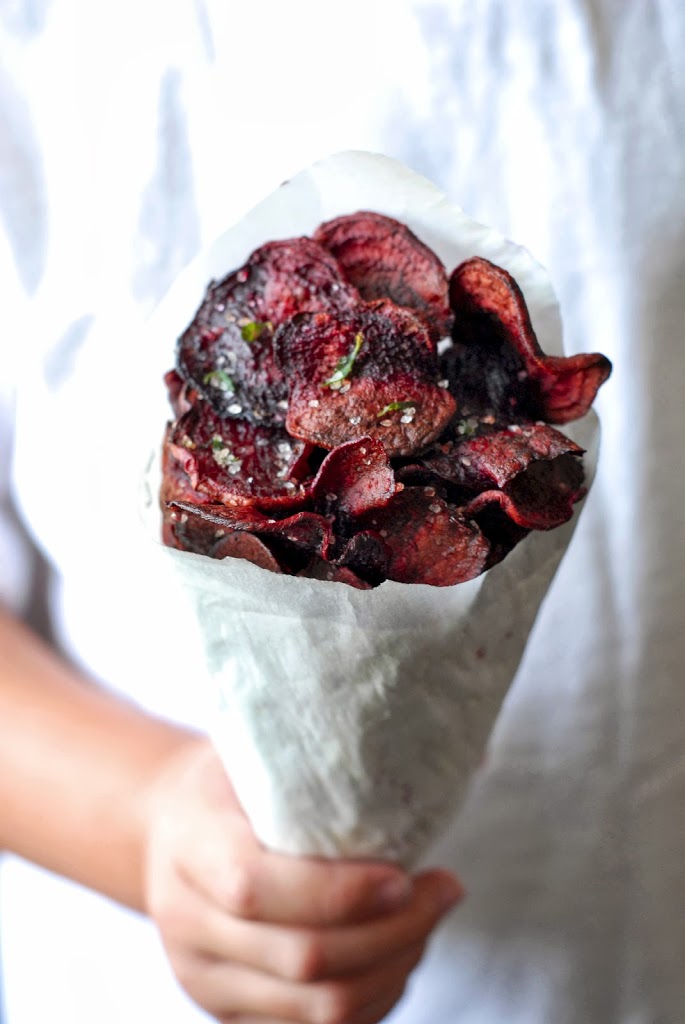 Sweets and Beets with Thyme Scented Pink Salt|Kumquat
Salmon Ceviche with Cucumbers and Radishes|Nutritioulicious
Strawberry Spinach Salad|Nourished Simply
Peanut Soba Noodles with Crispy Tofu and Spring Vegetables|Nutritioulicious
Apricot Bread with Basil|Cape Fear Nutrition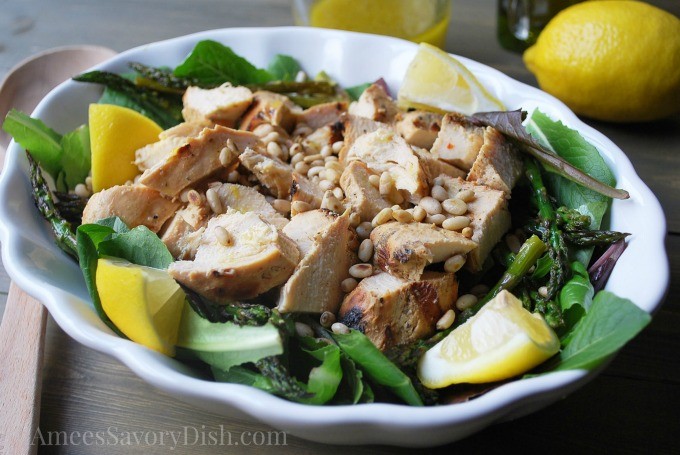 Grilled Chicken and Asparagus Salad|Amee's Savory Dish
Field Greens, Asparagus, Eggs, and Sunflower Seed Salad|Cape Fear Nutrition
Spring Vegetable Frittata|Craving Something Healthy
Salmon Asparagus Bundles|Living Well Kitchen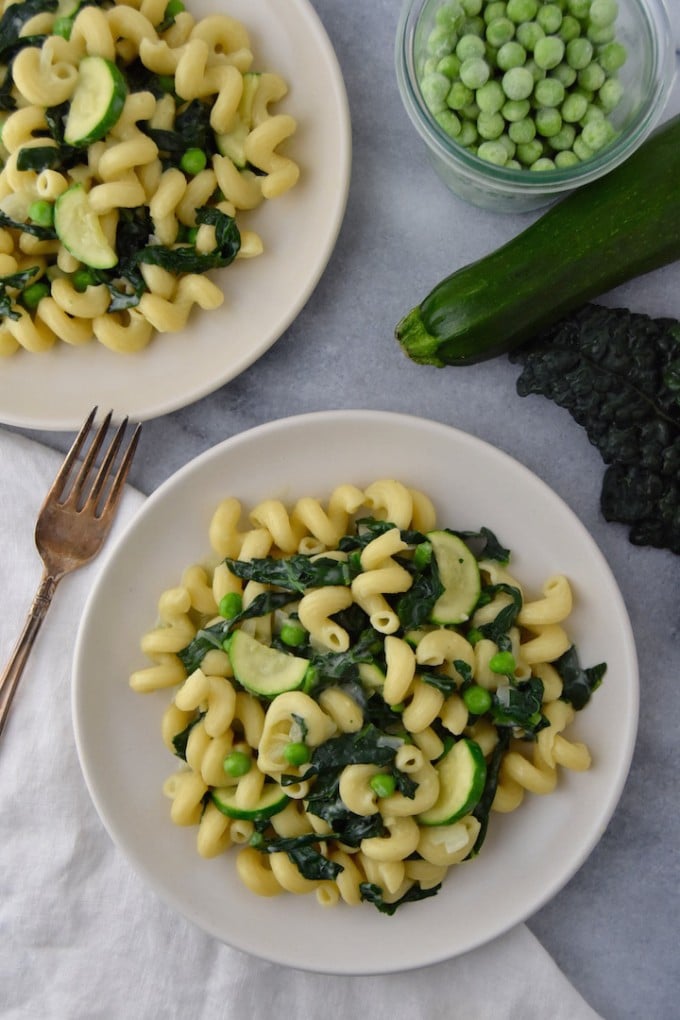 Creamy Garlic Spring Pasta|Uproot Kitchen
Strawberry Salad with Poppy Seed Dressing|Cape Fear Nutrition
Crustless Quiche with Spring Vegetables|Fannetastic Food
Gnocchi with Spring Greens and Crimini Mushrooms|Teaspoon of Spice
Zucchini Tomato and Onion Bake|Nutrition Starring You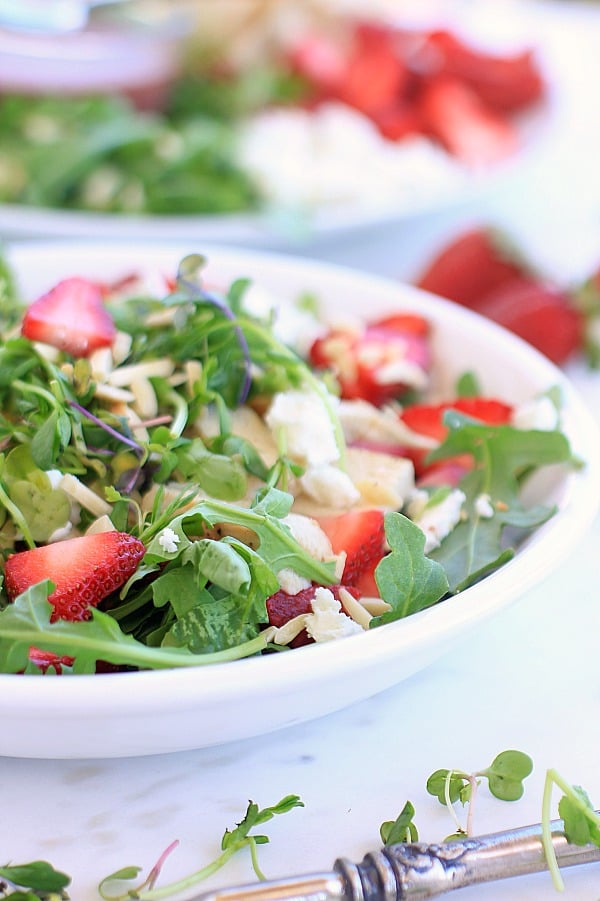 Strawberry Arugula Salad with Chicken, Goat Cheese and Almonds|EA Stewart Spicy RD Nutrition
Frisee Breakfast Salad with Bacon and Eggs|Uproot Kitchen
Green Garlic and Asparagus Couscous|Teaspoon of Spice
Grilled Shrimp with Garlic Scape Thai Basil Pesto|Craving Something Healthy
Baked Summer Squash with Gruyere|Nourished Simply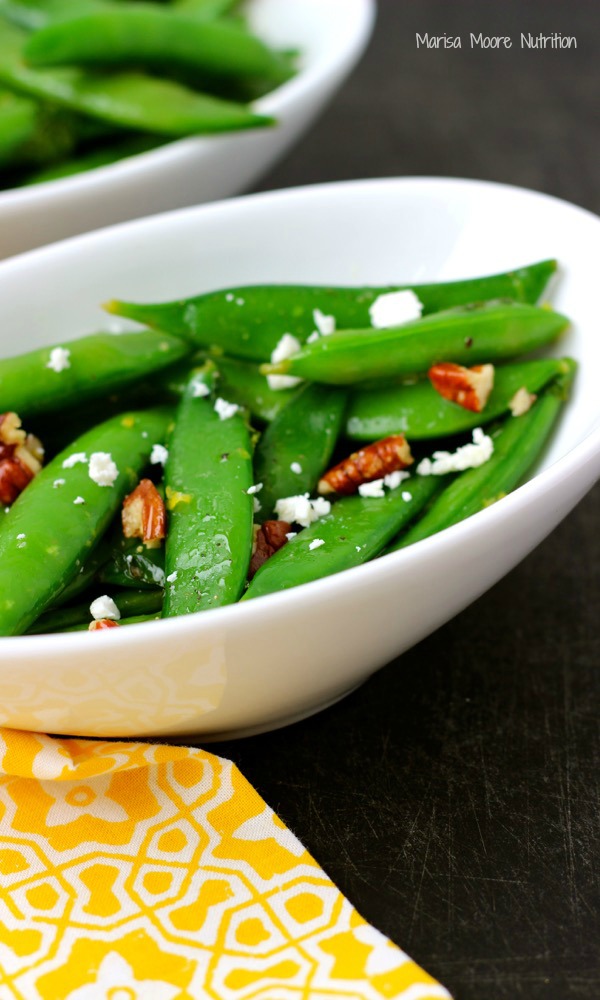 Sugar Snap Peas with Pecans and Feta|Marisa Moore Nutrition
Strawberry Oatmeal Breakfast Muffins|Marisa Moore Nutrition
Spring Vegetable Flatbread Pizza|Mom's Kitchen Handbook
Asparagus Quiche|Meal Makeover Moms
Zucchini Au Gratin Cups|Nutrition Starring You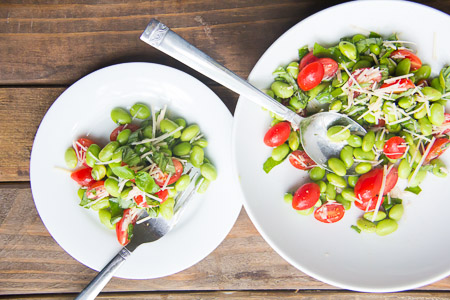 Edamame Tomato Basil Salad|Robin's Bite
Happy spring everyone!
Anne Danahy MS RDN, is a registered dietitian nutritionist who provides nutrition writing, marketing and recipe development services. She blogs at Craving Something Healthy, and eats wherever good food is found. Follow her on Facebook, Pinterest, Twitter and Instagram.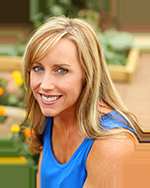 Latest posts by Amee Livingston
(see all)