You can adjust the heat in this tuna salad by using less jalapeños and cayenne pepper.  If kale greens are not your thing, then serve it in a lettuce boat of romaine or iceberg.  A great addition to this salad is chopped hard boiled eggs, so if you have them handy, toss them in!  Enjoy.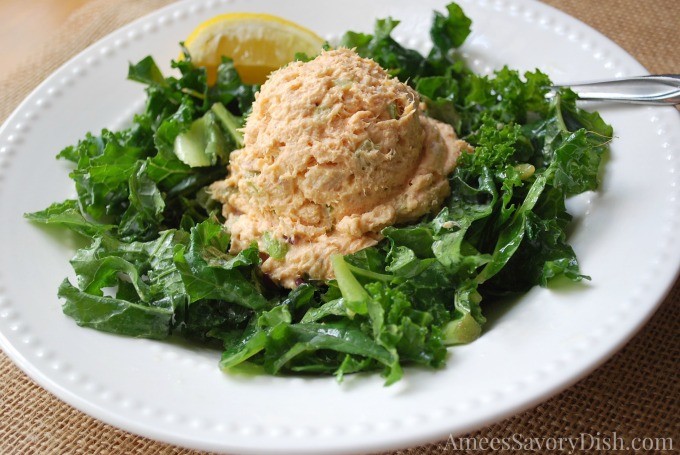 Spicy Paleo Tuna Salad 
Ingredients:
2 cups white albacore tuna
1/2 tsp dijon mustard
1 tbsp diced pickled jalapeños(in the jar), drained
1/2 tsp celery seed
5 tbsp Paleo mayonnaise (or to your personal taste)
2 tbsp finely diced red onion
1 tsp paprika
1/2 cup finely diced celery
1/4 tsp garlic salt
1/4 tsp cayenne pepper
sea salt and ground black pepper, to taste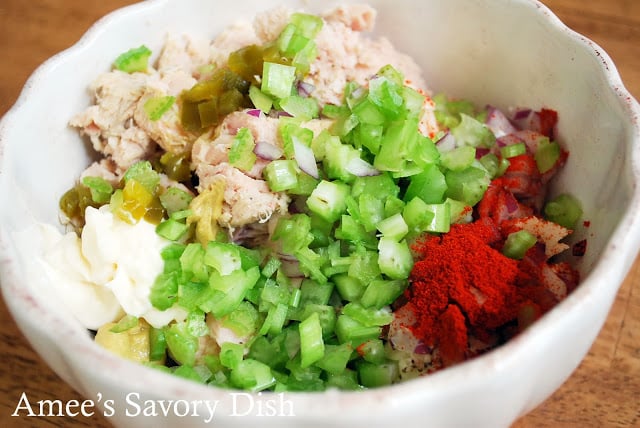 Combine all ingredients in a bowl and mix well.  Serve over kale greens or in a lettuce leaf large enough to wrap up and eat.

Lemony Kale Greens

Toss fresh kale leaves (remove hard stems) with freshly squeezed lemon juice and olive oil to taste.  I am generous on the seasoning for this, I love lots of lemon!  Sprinkle with sea salt and serve.