These pumpkin pancakes are not only healthy, but they are delicious!! There are benefits to being stuck home in an ice storm…new, scrumptious recipes are born out of my boredom.  I used unflavored whey protein from Source Organic…very pure protein powder made from the milk of grass-fed Jersey cows.  Whey protein that comes from cows that are able to graze year-round in the pasture are rich in CLA's and Omega-3's.  There is no weird flavor or aftertaste with this protein powder, it doesn't alter the taste of your recipes, just adds more wholesome goodness. It's a perfect addition to kid's smoothies and milkshakes, too!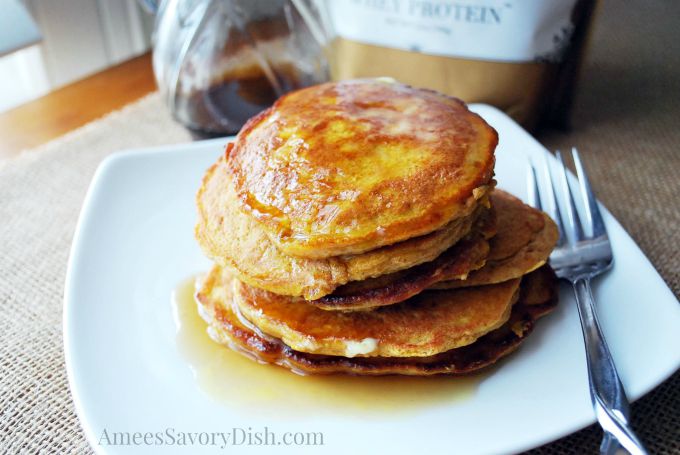 Pumpkin Flax Protein Pancakes
*makes 6 small pancakes




Ingredients:
1/4 cup Source Organic unflavored whey protein
1/4 cup pumpkin puree
2 eggs 
1/2 tsp vanilla extract
1/2 tsp cinnamon
2 tsp ground flax
2 tbsp quick oats
1 tbsp brown rice flour
1 tbsp real maple syrup
1/4 tsp baking powder
*Extra virgin coconut oil for frying (I use about 2 tbsp for the whole batch)

Directions:
Stir all ingredients together with a whisk until well incorporated.  Heat a skillet or griddle pan over medium-high heat.  Melt coconut oil on griddle and drop batter in 1/4 cup size drops onto hot pan.  Cook pancakes until they start to bubble up and then flip to cook the other side(should be lightly golden brown before you flip).  Serve with a dollop of grass-fed butter and real maple syrup or homemade apple butter.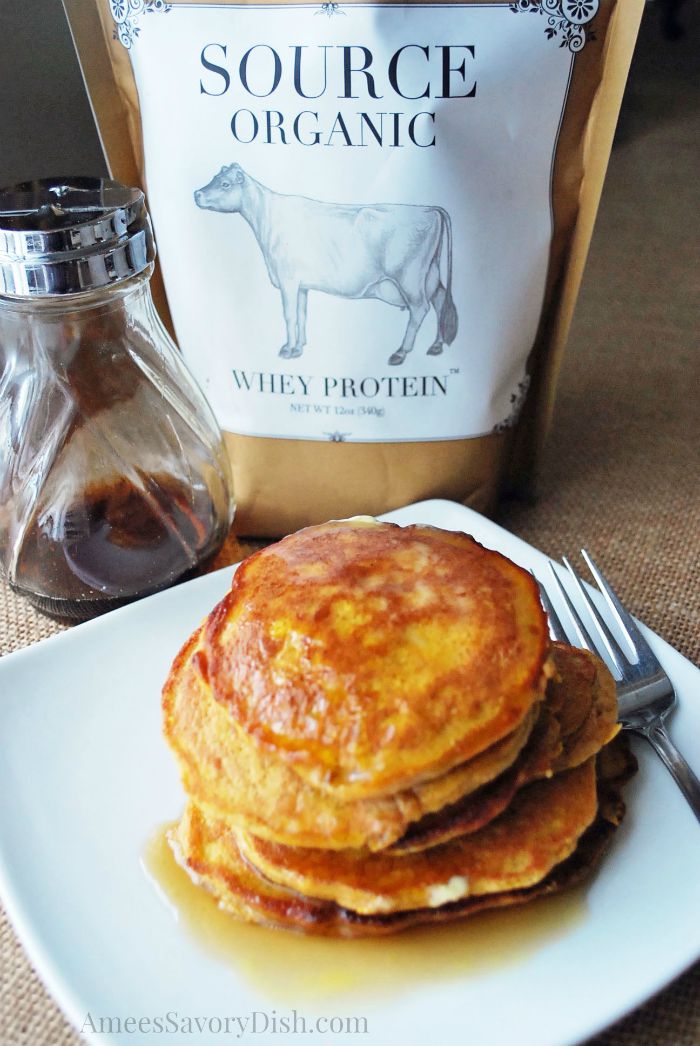 You have a chance to win a bag of Source Organic Whey Protein, just follow the instructions below.  Good luck!  You're going to love it!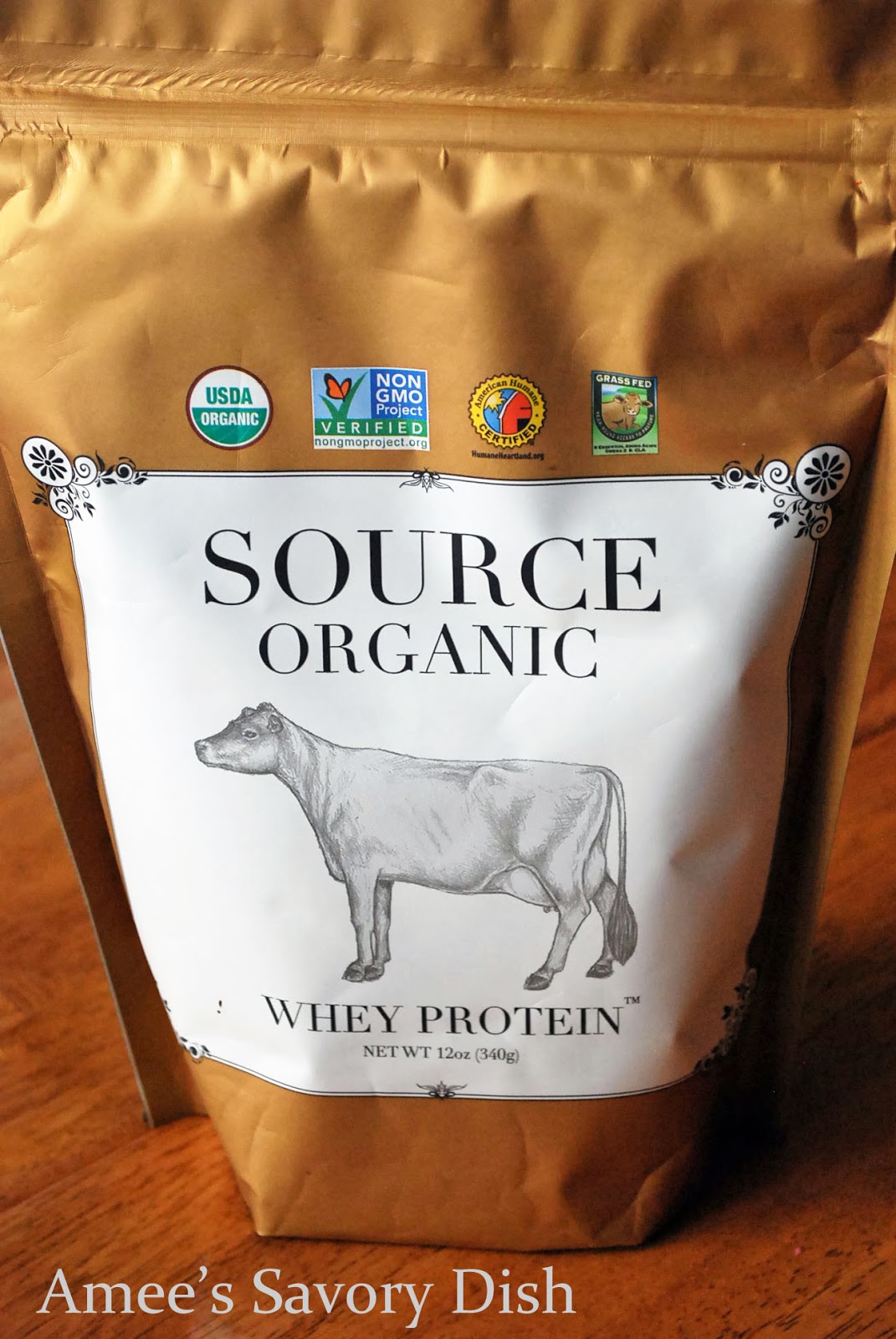 a Rafflecopter giveaway

*Source Organic provided me with a sample for review.  No compensation was received for this post.  All opinions are my own and not influenced in any way.