Grab my recipe for homemade
Paleo mayonnaise
to make this delicious Paleo creamy balsamic dressing! You won't regret whipping up this tasty accompaniment to your favorite salad recipe.  It takes salad to a whole new level…so good!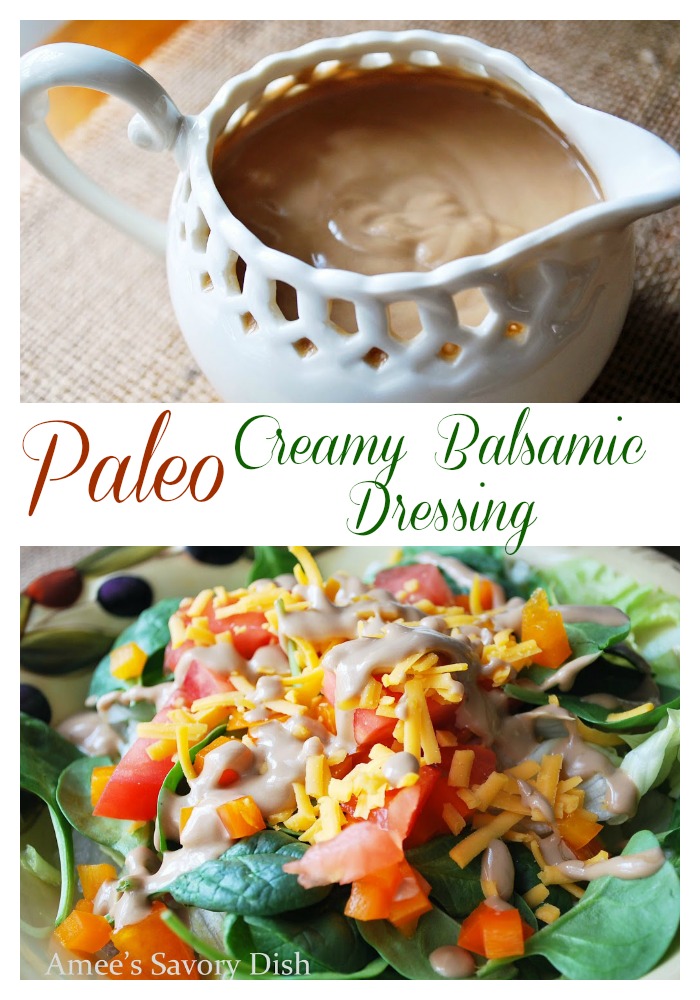 Paleo Creamy Balsamic Dressing
Ingredients
¼ cup Paleo mayonnaise
½ tsp kosher salt
½ tsp freshly cracked black pepper
2 tbsp extra virgin olive oil
2 tsp red wine vinegar
2 tbsp good quality balsamic vinegar
Instructions
In a medium size bowl, whisk all ingredients together until smooth and creamy. Serve with your favorite salad.
This homemade creamy balsamic dressing is so good, you'll never want to buy dressing again!