Splurge Alert!  These muffins are a kid favorite in this house.  I mean, who doesn't love Nutella??!!!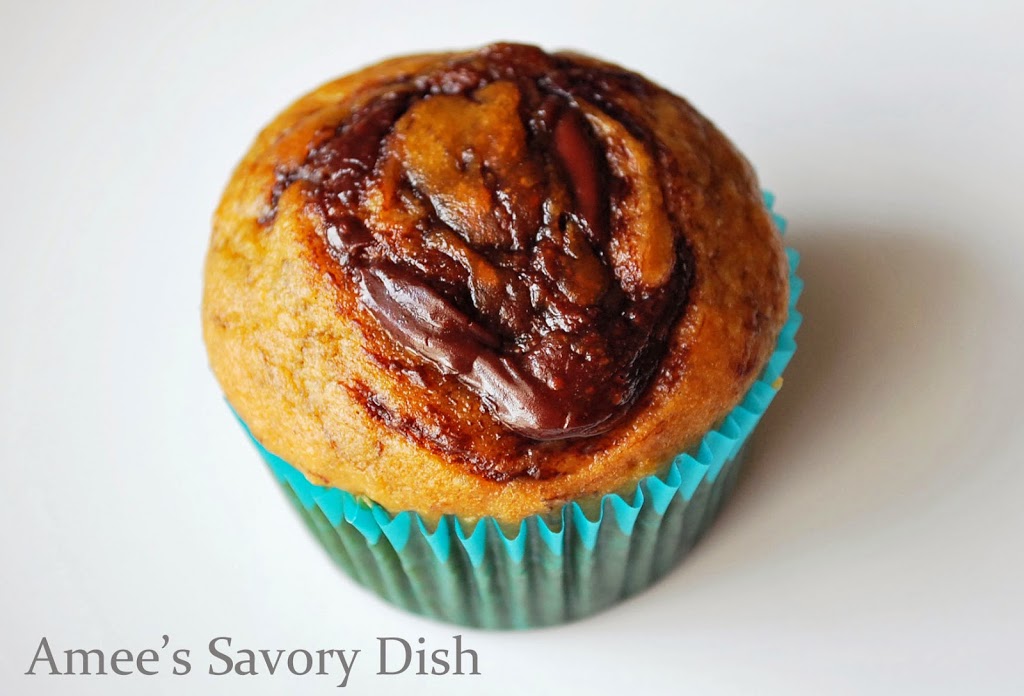 Nutella Swirl Banana Muffins
Makes 12 muffins. These babies are amazing warm!!
Ingredients
4 small, very ripe, bananas (the more ripe the sweeter the muffin)
⅓ cup melted butter, cooled to room temperature
1 cup coconut sugar
1 whole egg
1½ cup unbleached, all-purpose flour
½ tsp sea salt
1 tsp baking soda
12 tbsp Nutella
Instructions
Preheat oven to 350 degrees F.
Mash bananas in a large mixing bowl.
Add melted butter and combine with an electric or stand mixer until smooth.
Add coconut sugar and egg and blend.
Whisk all dry ingredients in a separate bowl and add to banana mixture.
Line a muffin pan with baking cups and fill about ¾ way full with batter.
Top each batter cup with a tablespoon of Nutella and gently swirl with a knife.
Bake for 20 minutes or until a toothpick comes out clean.