I love a good multi-purpose spice blend for flavoring my food without using a lot of salt.  This is a great blend using some of my favorite spices.  I love to add turmeric to my blends for it's wonderful health benefits.  Combine all ingredients in an airtight container and store up to a month in a cool, dry place.

Homemade Seasoned Salt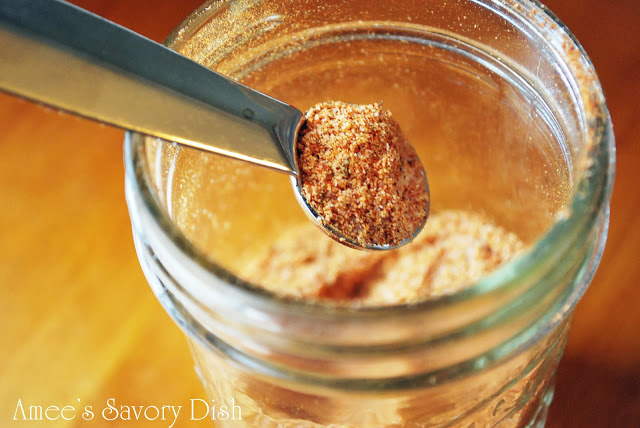 Ingredients:
5 tsp onion powder
2 1/2 tsp garlic powder
2 1/2 tsp paprika
2 1/2 tsp mustard powder
1 tsp chili powder
1 tsp thyme
1/2 tsp white pepper
1 tsp celery salt
1/4 tsp turmeric
1/4 tsp red cayenne pepper
1 tsp sea salt
1/4 tsp fresh ground black pepper.

Shake to combine in an airtight container and enjoy.